Initiatives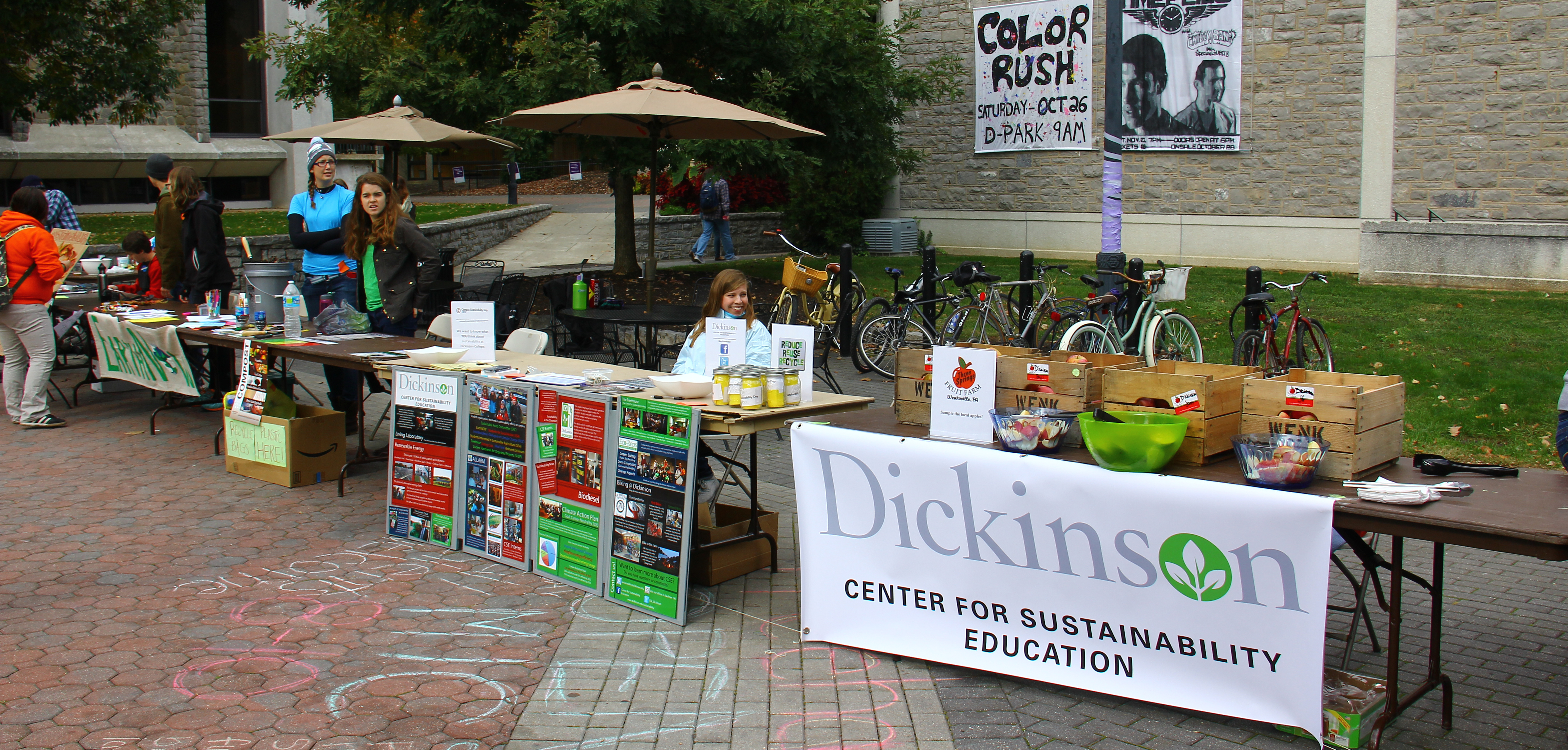 From Bees to Bikes to Eco-Reps
Living Laboratory:
The Dickinson campus is being used in innovative ways as a living laboratory for sustainability.


Sustainability Internship Program:
CSE employs student interns (year-round) to support sustainability initiatives and develop creative projects. We also have volunteer opportunities.


Eco-Reps:
Students, faculty & staff educate their peers about sustainable living practices at Dickinson.
The Hive Bee Cooperative:
The Hive engages students, staff, and faculty in learning about sustainability problems and solutions through the direct experience of beekeeping, honey production and community building
The Handlebar Bicycle Coopertive: 

The Handlebar is a community space that brings together students, staff and faculty to promote biking by teaching each other to maintain, fix and rebuild bikes.
Valley & Ridge Workshops:
An annual faculty study group to share and develop ideas for teaching sustainability in new and revised courses across the Dickinson College curriculum.


Sustainability Education Fund (SEF):

Small grants are available to faculty members for teaching, professional development and student-faculty research projects.