Initiatives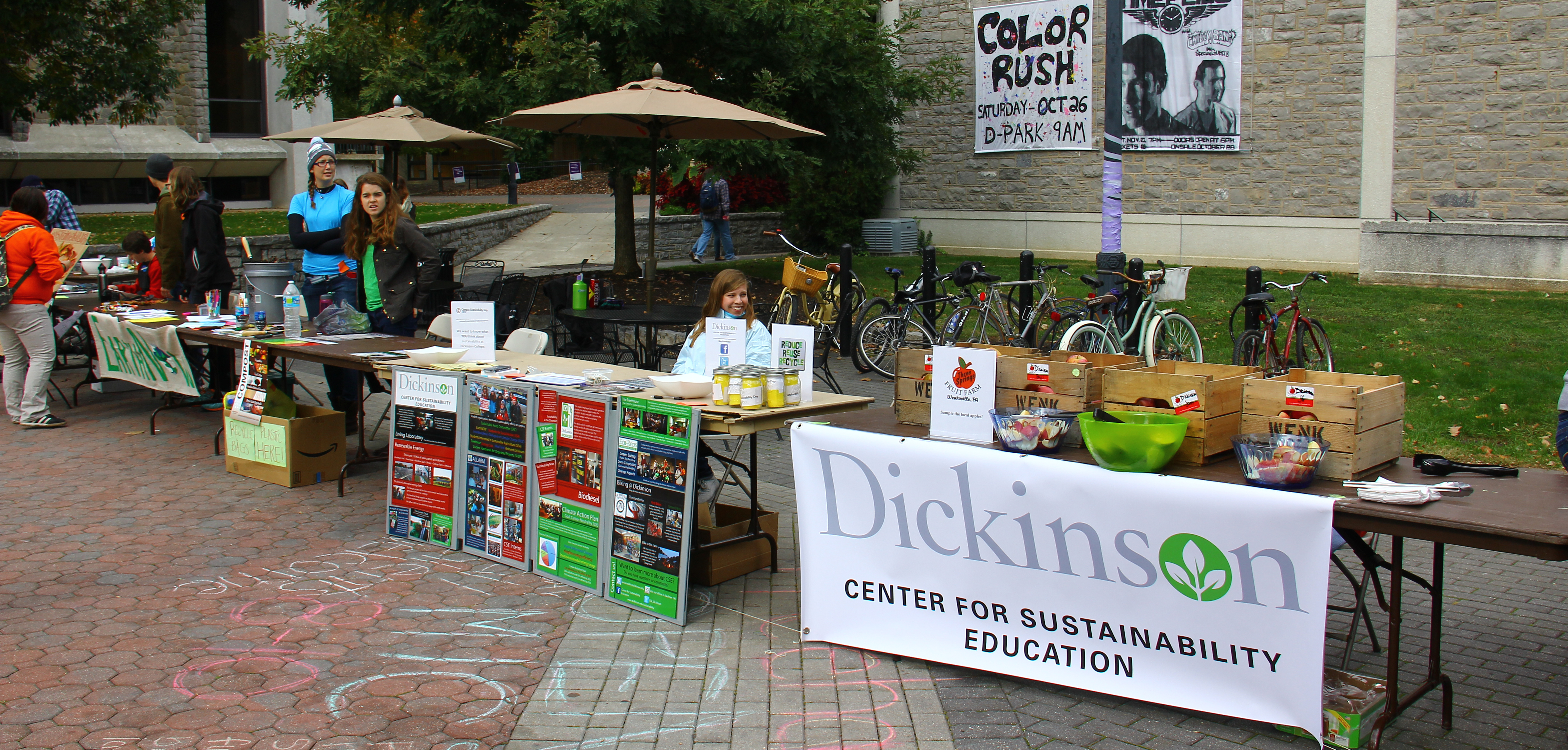 From Bees to Bikes to Eco-Reps
Living Laboratory:
The Dickinson campus is being used in innovative ways as a living laboratory for sustainability.


Sustainability Internship Program:
CSE employs student interns (year-round) to support sustainability initiatives and develop creative projects. We also have volunteer opportunities.


Eco-Reps:
Students, faculty & staff educate their peers about sustainable living practices at Dickinson.
The Hive engages students, staff, and faculty in learning about sustainability problems and solutions through the direct experience of beekeeping, honey production and community building
The Handlebar Bicycle Coopertive: 

The Handlebar is a community space that brings together students, staff and faculty to promote biking by teaching each other to maintain, fix and rebuild bikes.
D.I.G. Camp (Discover. Inquire. Grow.):
A summer sustainability education day-camp for youth rising into grades 4-6 offered at the Dickinson College Farm.
Valley & Ridge Workshops:
An annual faculty study group to share and develop ideas for teaching sustainability in new and revised courses across the Dickinson College curriculum.


Sustainability Education Fund (SEF):

Small grants are available to faculty members for teaching, professional development and student-faculty research projects. 

Greater Carlisle Project (GCP):
An association of people, non-profit organizations, businesses and local governments working together to improve the quality of life for all people in the communities of the Greater Carlisle Area by advancing social, economic and environmental sustainability.
Cool Climate Education:
Cooling the Curriculum - a Campaign for Climate Change Education at Liberal Arts Colleges, is a NASA funded project that is increasing capacity for interdisciplinary teaching about climate change at Dickinson and other colleges.