Dickinson is a nationally recognized liberal-arts college chartered in 1783 in Carlisle, Pa. We offer innovative programs like data analytics, neuroscience and security studies, and our distinctive approach translates into a competitive edge.
With a 9:1 student-faculty ratio and
46 majors,
we emphasize a personalized experience with extensive opportunities for research, fieldwork and internships.
95%
of graduates are in a job, internship, graduate school or pursuing meaningful service within one year.
We are
leaders
in global study, with one of the top study-abroad programs in the nations, and sustainability, as one of the first colleges in the country to achieve carbon neutrality.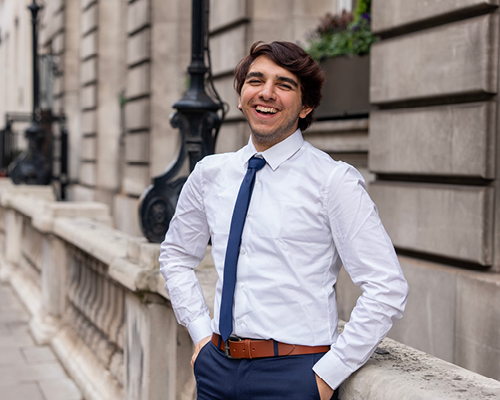 The center brings academic advising, internship opportunities and student and alumni career services together to provide seamless, personalized support and development.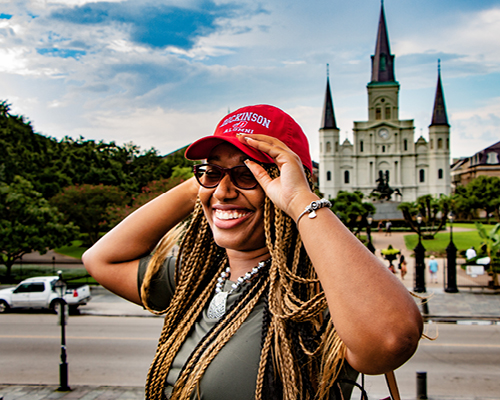 Dickinson equips students to excel in any number of careers. They will learn how to think, write, collaborate, communicate and excel. These are skills in demand by today's employers, as cited in Forbes, U.S. News, FastCompany and more.
Graduate Network
What do the president of the New York Knicks, the director of the Smithsonian's Archives of American Art, the president and CEO of L.L.Bean, Lazard's global head of private capital advisory, IBM's head of quantum initiatives and a newly minted astrochemist at NASA have in common?
They're all Dickinson graduates. We have a robust network of 30,000 engaged alums and an internship for every student who wants one, so the professional world is always within reach.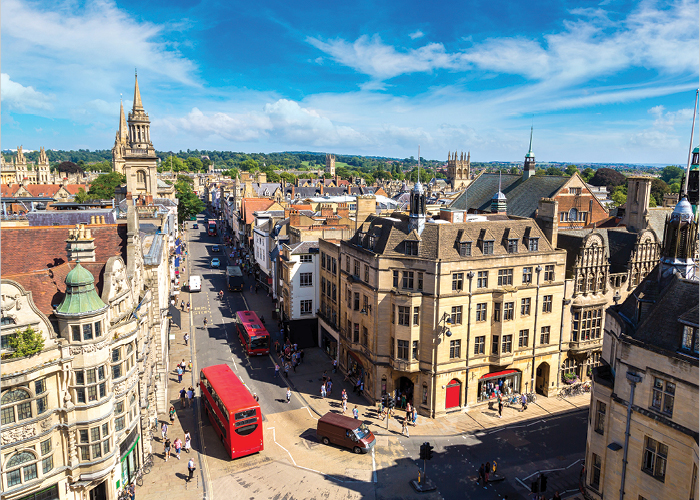 Global Study & Engagement
Taking a seat here can take you anywhere.
Global engagement provides skills and experience that make students more competitive in the world of work. At Dickinson, more than 60% of students study abroad, including science majors and athletes, and 12% of our student body is international, representing 40 countries.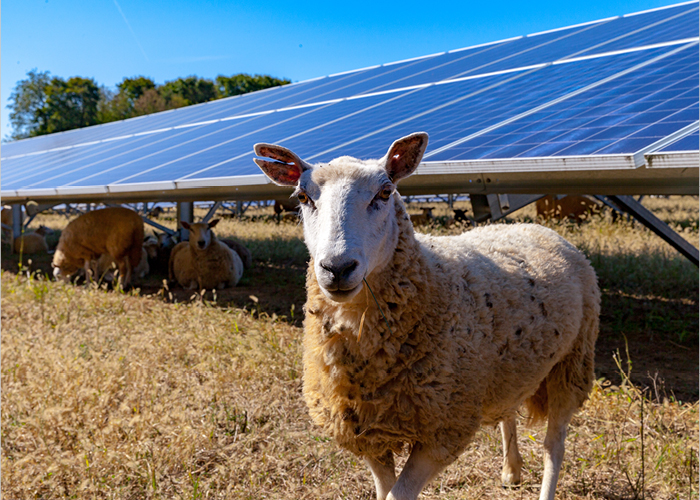 Sustainability at Dickinson
Forward-focused because there is no Planet B.
As one of the first carbon-neutral colleges in the country, Dickinson is a leader in sustainability education. Understanding sustainability gives students the ability to think broadly about complex global issues and come up with creative, innovative solutions for a better tomorrow.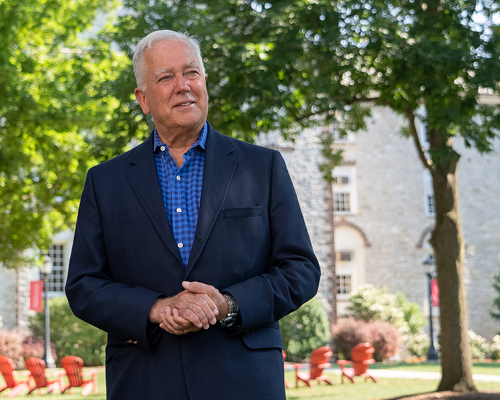 Learn about President John E. Jones III '77, P'11, the board of trustees and our system of shared governance.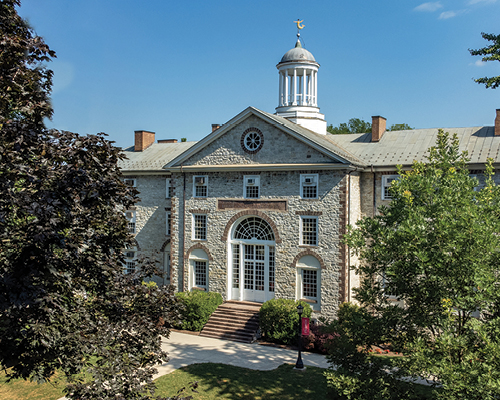 Dickinson deeply values the richness that diversity brings to our community and is dedicated to fostering an inclusive environment where every voice is heard and celebrated.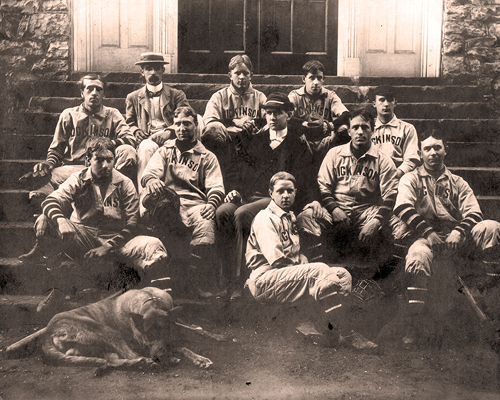 Dickinson has been producing global leaders for 240 years. Explore our history of innovation, excellence and leadership.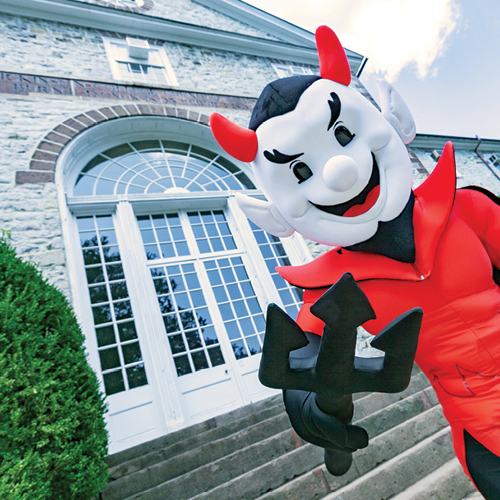 Traditions
From signing in and out to stepping on the seal, red chairs to Red Devils, explore the stories behind our time-honored traditions.
Why We Wear the Red
Dickinson College provides a useful, innovative and interdisciplinary education in the liberal arts and
sciences to prepare students to lead rich and fulfilling lives of engaged global citizenship.
Dickinson College is accredited by the Commission on Higher Education of the Middle States Association of Colleges and Schools, 3624 Market Street, Philadelphia, PA 19104, 267-284-5000. The Commission on Higher Education is an institutional accrediting agency recognized by the U.S. Secretary of Education and the Commission on Recognition of Postsecondary Accreditation.

Other agencies accrediting or recognizing Dickinson are the University Senate of the United Methodist Church, the Pennsylvania Department of Education, and the American Chemical Society.

Dickinson College is a member of the Central Pennsylvania Consortium. The other members are Franklin & Marshall College and Gettysburg College.
Dickinson College is a member of the EcoLeague Consortium, a group of colleges dedicated to ecologically focused education, modeling sustainability through their operations and facilities, and training future leaders and thinkers in cultural and ecological sustainability.