Spring 2019 Visiting Artists
Every year, acclaimed arts professionals come to Dickinson to present their work and interact with students in small groups in and out of the classroom. Learn more about these distinguished guests.
Spring 2019 Artists-in-Residence
February
Metta Quartet and Cheung Chau

From left: Blanka Bednarz, Marcus Smolensky, Christopher Para, Rachel Kauffman and Cheung Chau.
Rubendall Recital Hall, Weiss Center for the Arts
The Metta String Quartet—Blanka Bednarz (violin, faculty at Dickinson College), Marcus Smolensky (violin, Susquehanna University), Christopher Para (viola, Bucknell University), Rachel Kauffman (cello, York College)—and Cheung Chau (cello, Utah Valley University) will present a program consisting of Anton Dvorak's beautiful "Bohemian" Quartet No. 10 in E flat major, op. 51; Zoltán Kodály's Duo for Violin and Cello, op. 7 (1914) and Franz Schubert's magnificent String Quintet in C major, op. 163. This concert is co-sponsored by the Truman and Beth Bullard Music and Culture Series.
"Blanka Bednarz is clearly a remarkable violinist ..." —Daniel Morrison, Fanfare, 2018

"[Cheng Chau is] a musical gem." —Sing Dao Daily, Hong Kong, China
Sari Gruber, Soprano, and Cameron Stowe, Pianist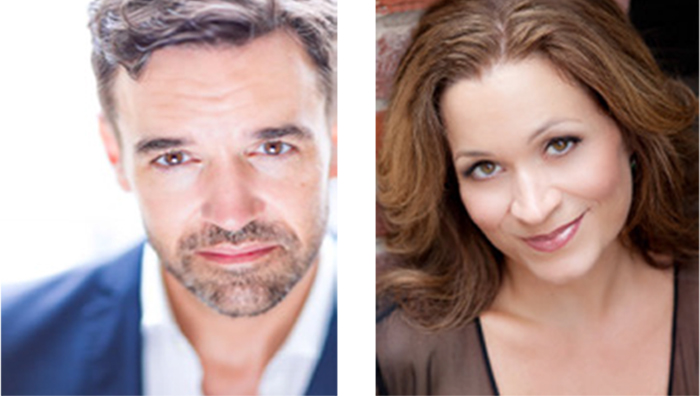 Acclaimed duo Sari Gruber, soprano, and pianist Cameron Stowe bring a dynamic recital of Rachmaninoff, Granados and Alison Bauld to Dickinson on Feb. 9. The recipient of multiple awards, Gruber is a past winner of the Naumburg Foundation International Vocal Competition. Stowe is chair of the Collaborative Piano Department at New England Conservatory and a faculty member at the Juilliard School. A recital not to be missed, the artists will also give a master class to Dickinson students, sharing their gifts with a new generation of singers. They will be joined by baritone James Martin, a Dickinson faculty member.
Kira Thurman, Pianist and Historian
What has classical music meant to black people? Why have African Americans listened to and performed a genre of music that many Americans now consider to be white, elitist and Eurocentric? Such accusations aren't inaccurate: for example, African Americans represent only 1.8 percent of all orchestra musicians today. In this presentation, The University of Michigan's Kira Thurman turns to the past to consider how African Americans made classical music a meaningful part of their lives. Examining the lives and careers of intellectuals such as W.E.B. DuBois and classical musicians such as Marian Anderson, Thurman argues that African Americans incorporated art music into their black international and black diasporic politics. Looking beyond America's shores, they found a larger and vibrant black history of classical music that they could also claim.
March
Linda Hogan, Writer
On Tuesday, March 5, poet and novelist Linda Hogan will read from a selection of her works, many of which connect to themes related to gender, indigeneity and the environment.
The Jane L. and Robert H. Weiner Lecture in the Arts: Daniel H. Weiss, President and CEO, Metropolitan Museum of Art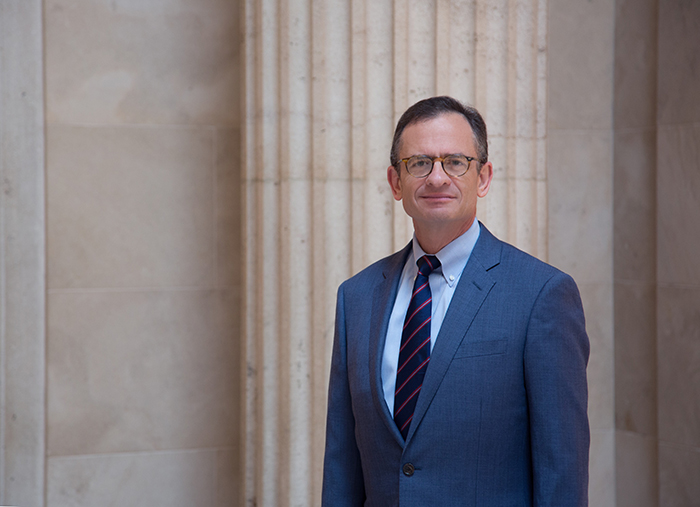 Daniel H. Weiss became the fifth president of the Metropolitan Museum of Art in 2015 and was appointed president and CEO in 2017. The Met is one of the largest and most diverse art museums in the world, with approximately two million objects in its collection, representing more than 5,000 years of artistic achievement; seven million visitors annually; and an operating budget of $320 million. This lecture, "Museums, Society and the Public Interest," is sponsored by the Department of Art & Art History. It will be presented at Dickinson on March 7.
Learn more
Artistic Residency: Boston Trio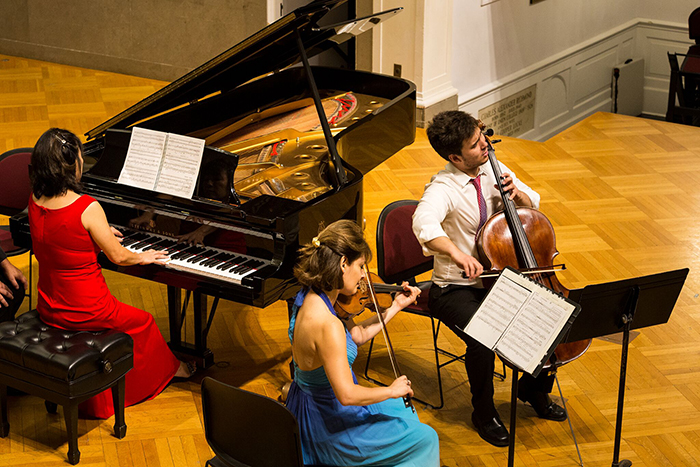 Dickinson's artists-in-residence program welcomes the renowned Boston Trio—Heng-Jin Park (piano), Irina Muresanu (violin) and Jonah Ellsworth (cello)—for their March 21-23 musical residency. The artists will work with Dickinson's students and faculty in master classes, concluding their visit with two public concerts on March 21 and 23. The March 21 concert is a solo effort by Muresanu, who will present violin music from around the world. The March 23 concert, Wheel of Colors, brings works from the classical, romantic and contemporary repertoire to the stage.
"… warm and reassuring … intense and searching … forthright and extroverted." —Boston Globe
April
Mark Blashford, Actor/Puppeteer/Musician
Mark Blashford comes to campus April 18 to present a one-man puppet show featuring hand-carved, folk-toy-inspired puppets and live music. The story addresses water conservation and water rights, and it is presented in the style of an Appalachian Jack Tale.
Learn more
Archive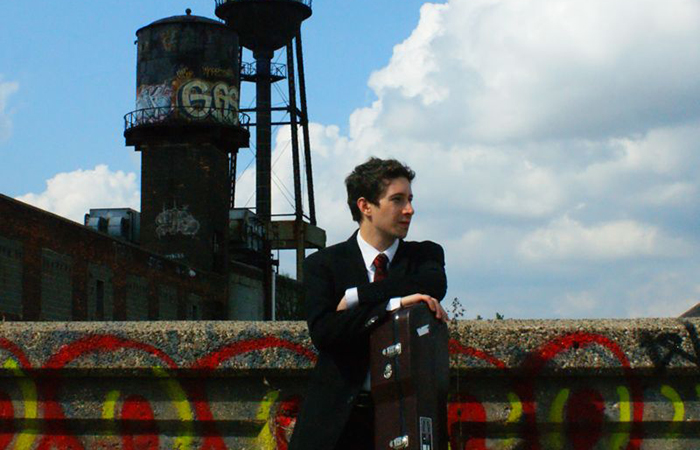 Fall 2018
Spring 2018
Fall 2017
Spring 2017
Fall 2016
Spring 2016
Fall 2015: Amy Boone-McCreesh, Daniel Finch and Brenton Good, Singer Pur, Janie Cole, Mohammed Fairouz, Shani Collins-Achille and Katie Roy '15, Adaskin String Trio
Spring 2015: Michael Wille, Feng Weina, Holland Cotter, Michael Clayville and Relâche
Fall 2014: Peter Minkler, Amernet String Quartet and Matthew Bengtson, Lorrie Moore, Sarah Cahill, John Sanborn and Relâche
Spring 2014: Bill Bowers, Judith Schaechter, JACK Quartet and Paul Muldoon