February
Continuing Through Feb. 22
Opening Reception: Wednesday, Feb. 6, 5:30-7 p.m.
Fractured: Being and Beings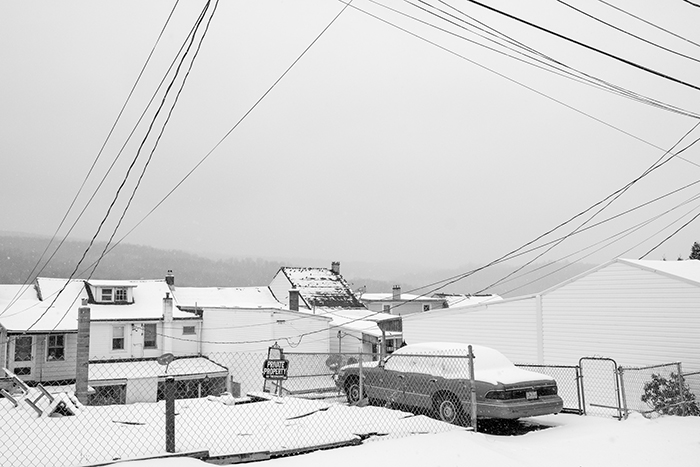 Goodyear Gallery, Goodyear Building (Cedar St. entrance)
Gallery hours: Tuesday-Friday, 3-5 p.m., Saturday, 2-5 p.m.
This exhibition, curated by Andrew Bale, highlights the work of Theo Anderson, Richard Boutwell, Eliot Dudik and Tonee Harbert, photographers who examine the fractured landscape and humans' impact on their natural surroundings.
Learn more
Sunday, Feb. 3, 4 p.m.
Faculty Recital: Blanka Bednarz with Metta Quartet and Cheung Chau

From left: Blanka Bednarz, Marcus Smolensky, Christopher Para, Rachel Kauffman and Cheung Chau.
Rubendall Recital Hall, Weiss Center for the Arts
The Metta String Quartet—Blanka Bednarz (violin, faculty at Dickinson College), Marcus Smolensky (violin, Susquehanna University), Christopher Para (viola, Bucknell University), Rachel Kauffman (cello, York College)—and Cheung Chau (cello, Utah Valley University) will present a program consisting of Anton Dvorak's beautiful "Bohemian" Quartet No. 10 in E flat major, op. 51; Zoltán Kodály's Duo for Violin and Cello, op. 7 (1914) and Franz Schubert's magnificent String Quintet in C major, op. 163. This concert is co-sponsored by the Truman and Beth Bullard Music and Culture Series.
"Blanka Bednarz is clearly a remarkable violinist ..." —Daniel Morrison, Fanfare, 2018

"[Cheng Chau is] a musical gem." —Sing Dao Daily, Hong Kong, China
Feb. 8-April 6
Reception: February 8, 5-7 p.m.
Agency, Tolerance and Imagination: Art and Civic Engagement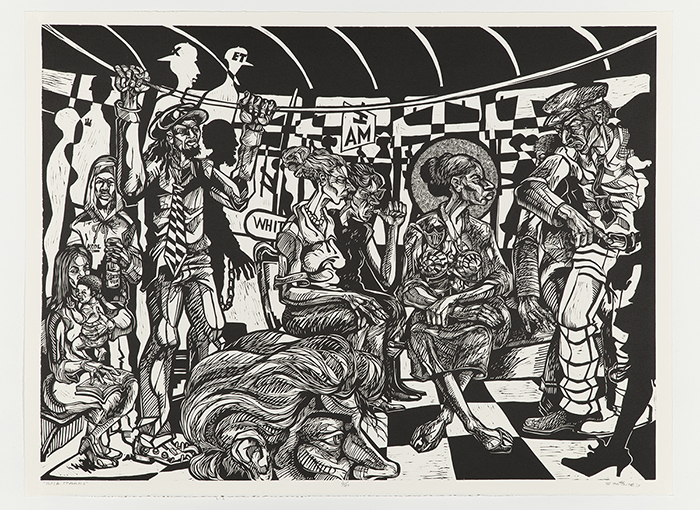 Steve A. Prince, Rosa Sparks, 2017
The Trout Gallery, Weiss Center for the Arts
Gallery hours: Monday-Saturday, 10 a.m.-4 p.m.
This exhibition features prints and photographs that focus on current political and social issues. These works were acquired as part of the museum's student-selected art acquisition initiative. Exhibition curated by Jacqueline Amezcua '19.
Saturday, Feb. 9, 7 p.m.
Sari Gruber, Soprano, and Cameron Stowe, Pianist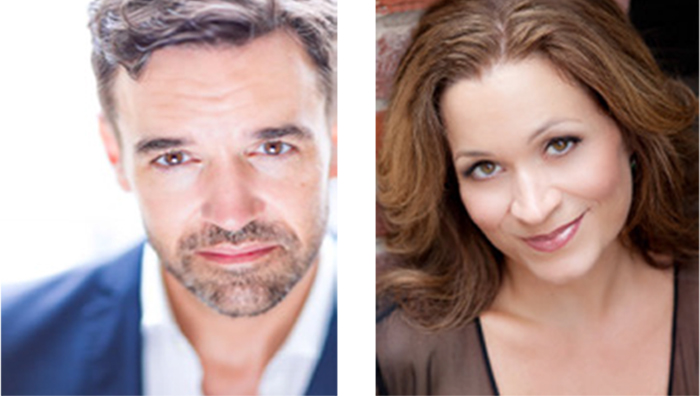 Rubendall Recital Hall, Weiss Center for the Arts
Acclaimed duo Sari Gruber, soprano, and pianist Cameron Stowe bring a dynamic recital of Rachmaninoff, Granados and Alison Bauld. The recipient of multiple awards, Gruber is a past winner of the Naumburg Foundation International Vocal Competition. Stowe is chair of the Collaborative Piano Department at New England Conservatory and a faculty member at the Juilliard School. A recital not to be missed, the artists will also give a master class to Dickinson students, sharing their gifts with a new generation of singers. They will be joined by baritone James Martin, a Dickinson faculty member.
Learn more
Sunday, Feb. 17, 4 p.m.
Lyric Performance Practicum: Arias & Scenes from Opera & Musical Theatre

Rubendall Recital Hall, Weiss Center for the Arts
An afternoon of songs, arias and scenes from the lyric stages of the opera house to the Great White Way, led by faculty members James Martin and David M. Glasgow.
Learn more
Thursday, Feb. 28, 7 p.m.
On Beethoven, Blackness and Belonging: Debating Classical Music in the Black Atlantic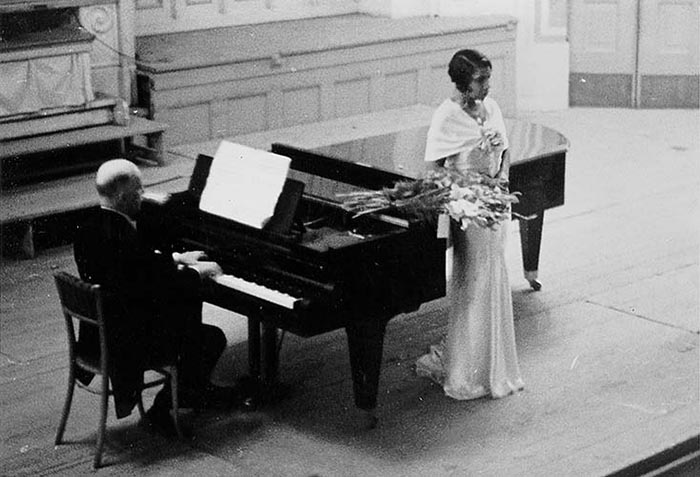 Rubendall Recital Hall, Weiss Center for the Arts
What has classical music meant to black people? Why have African Americans listened to and performed a genre of music that many Americans now consider to be white, elitist and Eurocentric? Such accusations aren't inaccurate: For example, African Americans represent only 1.8 percent of all orchestra musicians today. In this presentation, The University of Michigan's Kira Thurman turns to the past to consider how African Americans made classical music a meaningful part of their lives. Examining the lives and careers of intellectuals such as W.E.B. DuBois and classical musicians such as Marian Anderson, Thurman argues that African Americans incorporated art music into their black international and black diasporic politics. Looking beyond America's shores, they found a larger and vibrant black history of classical music that they could also claim.
All events are open to the public and are free, unless otherwise noted. Events listed in the Calendar of Arts are subject to change. Please contact the appropriate department prior to an event to confirm that it will take place as listed.