May
Continuing Through May 18
Senior Studio Art Majors Thesis Exhibition
The Trout Gallery, Weiss Center for the Arts
Gallery hours: Monday-Saturday, 10 a.m.-4 p.m.
Senior studio art majors Elsie Campbell, Kate Clements, Olivia Dwelley, Sam Fonseca, Duanduan Hsieh, Diane Lee, Nathaneal Matlack, Lucy Paterson, Sammy Polinsky, Nicole Wang, Victoria Xiao, Adya Zecha and Ilana Zeitzer present thesis projects under the direction of Rachael Eng, with Todd Arsenault, Andrew Bale, Anthony Cervino and Ward Davenny.
Continuing Through May 20
Sylvia J. Smith '73 Artist-in-Residence 2018: Christopher Hartshorne
Goodyear Gallery, Goodyear Building (Cedar St. entrance)
Gallery hours: Tuesday-Friday, 3-5 p.m., Saturday, 2-5 p.m.
This exhibition will feature work by Christopher Hartshorne, a printmaker who utilizes woodcut techniques. The studio art artist-in-residence program is made possible through the gracious support of Sylvia J. Smith, a Dickinson trustee and member of the class of 1973.
Learn more
Thursday, May 2, noon
Dickinson College Chamber Music Concert II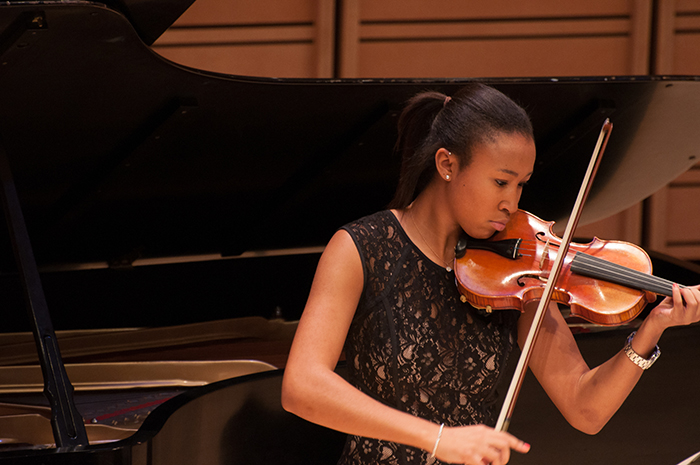 Rubendall Recital Hall, Weiss Center for the Arts
This concert features students who have been working in chamber ensembles coached by music department faculty.
Learn more
All events are open to the public and are free, unless otherwise noted. Events listed in the Calendar of Arts are subject to change. Please contact the appropriate department prior to an event to confirm that it will take place as listed.