Fall 2014 Artists-in-Residence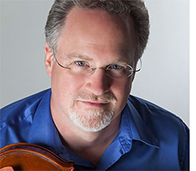 September
Peter Minkler
Public Performance: Sept. 7, 4 p.m., Rubendall Recital Hall (Weiss Center for the Arts)
Faculty members Blanka Bednarz (violin) and Andrea Sokol-Albert (piano) perform with guest artists Peter Minkler (viola, Baltimore Symphony Orchestra) and Utah Valley University professor Cheung Chau (cello) during a Sept. 7 performance (4 p.m., Rubendall Recital Hall, Weiss Center for the Arts).
While visiting campus, Minkler will work with Dickinson's violin and viola students in a master class (location TBA). For more detailed information, please contact Stacy Rohrer at 717-245-1568 orrohrers@dickinson.edu.
October
Amernet String Quartet and Matthew Bengtson
Cross Currents: American Modernism by the Amernet String Quartet with Matthew Bengtson and Blanka Bednarz: Oct. 11, 7 p.m., Rubendall Recital Hall (Weiss Center for the Arts)
"Immensely satisfying." –The New York Times

"Shimmering textures and full-bodied redolence."–The Washington Post
Artists-in-Residence the Amernet String Quartet (Misha Vitenson, violin; Marcia Littley, violin; Michael Klotz, viola; Jason Calloway, cello)and Matthew Bengtson (piano) join the Dickinson community for a pubic performance (Oct. 11, 7 p.m.) and a series of master classes, workshops, lectures and roundtable discussions. For more detailed information, please contact Stacy Rohrer at 717-245-1568 or rohrers@dickinson.edu.
Lauded by The New York Times for their "intelligence" and "immensely satisfying" performances, the Amernet String Quartet garnered the gold medal at the Tokyo International Music Competition in its first season, while its founders were still students at the Julliard School, and went on to be named first-prizewinners of the prestigious Banff International String Quartet Competition. The quartet has performed in the Americas, Europe, Asia and the Middle East and has collaborated with many of today's most prominent artists and ensembles, including the Tokyo, St. Lawrence, and Ying quartets. Its current season includes appearances at the Festival Internacional Cervantino; the Kennedy Center for both the Fortas concerts and in collaboration with Cantor Netanel Hershtik for Pro Musica Hebraica; and as soloists with the Princeton University Orchestra, as well as the premieres of several new works for quartet and return engagements in Canada, Latin America and Israel.
Critically acclaimed as a "musician's pianist," Matthew Bengtson has a unique combination of musical talents ranging from extraordinary pianist, to composer, analyst and scholar of performance practice.. As a La Gesse Fellow, he has been presented in concerts in France and Italy, Italy and Hungary, at Thomas Jefferson's home Monticello and in solo recitals at Carnegie Hall's Weill Recital Hall. He has performed on the Pro Musica series in San Miguel de Allende, Mexico, and with the Reading, Pottstown, Ridgefield and Bay-Atlantic Symphony Orchestras, and has appeared with violinist Joshua Bell on NPR's "Performance Today" and XM Satellite Radio's "Classical Confidential." He has recently been named a Steinway Artist.
November
Lorrie Moore
Moore's visit to Dickinson begins Nov. 6 and concludes with a public reading on Nov. 8.
Known for humorous, poignant and unsparing short stories, Moore is the recipient of the Irish Times International Prize for Literature, a Lannan Foundation fellowship, the PEN/Malamud Award and the Rea Award. Her fiction and nonfiction have appeared in The New Yorker, Harper's, The New York Review of Books, The New York Times, The Paris Review, The Yale Review and Best American Short Stories. Her most recent novel was a finalist for the PEN/Faulkner and the Orange Prize.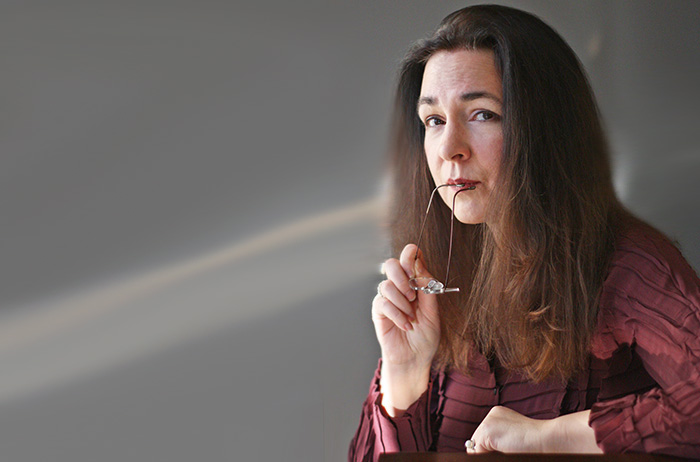 Writing of her most recent book, The New York Times' David Gates writes: "Bark allows each story the chance it deserves for leisurely examination and appreciation, like the kind of museum retrospective you never get to see anymore. It's just enough: No admirer of Moore's will go away either overloaded or unsatisfied, and it lets us contemplate and savor just what makes her work unique."
Moore visits Dickinson through the Harold and Ethel L. Stellfox Visiting Scholars and Writers Program, named in honor of the parents of Jean Louise Stellfox '60. Stellfox was inspired to become an English teacher after meeting poet Robert Frost during his 1959 visit to Dickinson. Previous Stellfox recipients include poet Paul Muldoon, Tony Award-winning playwright David Henry Hwang, Pulitzer Prize-winning Author Richard Russo, Booker Prize-winning author Margaret Atwood, Pulitzer Prize-winning poet Maxine Kumin, Nobel Prize-winner Mario Vargas Llosa, three-time Pulitzer Prize-winning playwright Edward Elbee, Pulitzer Prize-winning poet Rita Dove and Booker Award-winning novelist Ian McEwan.
Moore is a member of the American Academy of Arts and Letters and has taught at Cornell University, the University of Michigan, New York University, Princeton University and Baruch College and, for 29 years, at the University of Wisconsin. She is currently Gertrude Conaway Vanderbilt Professor at Vanderbilt University. She grew up in upstate New York and received her B.A. from St. Lawrence in 1978.
Sarah Cahill and John Sanborn
Artists-in-Residence Sarah Cahill (piano) and John Sanborn (video) will join the Dickinson community for a public performance of a commissioned work inspired by an excerpt from Dr. Martin Luther King Jr's 1964 Nobel lecture (Nov. 14, 7 p.m.), as well as a series of master classes, workshops, lectures and roundtable discussions. For more detailed information, please contact Stacy Rohrer at 717-245-1568 or rohrers@dickinson.edu.

Pianist/writer/producer Sarah Cahill, recently called "fiercely gifted" by The New York Times, has commissioned, premiered and recorded numerous compositions for solo piano. Composers who have dedicated works to her include John Adams, Terry Riley, Frederic Rzewski, Pauline Oliveros, Annea Lockwood and Evan Ziporyn. She has also premiered pieces by Lou Harrison, Julia Wolfe, Ingram Marshall, Toshi Ichiyanagi, George Lewis, Leo Ornstein and many others.
"A sterling pianist and an intrepid illuminator of the classical avant-garde."—The New York Times

"Apart from being an exceptional pianist and muse to scores of inventive composers, Sarah Cahill is a first-rate communicator who specializes in connecting the music she plays to broader streams of everyday life." -Time Out New York
"As tenacious and committed an advocate as any composer could dream of." -San Francisco Chronicle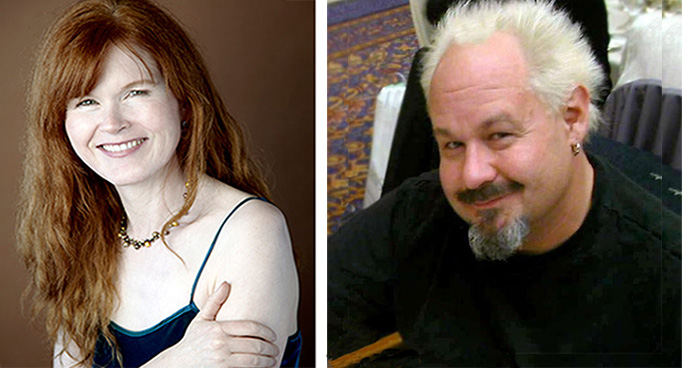 Husband-and-wife team Sarah Cahill and John Sanborn.
Video artist John Sanborn's work has been shown at every major museum in the world, including the Whitney Museum and the Museum of Modern Art (New York), the Prado (Madrid), Centre Pompidou (Paris), the Tate Gallery (London) and the Seibu Museum (Tokyo). His television programs have been broadcast worldwide; collaborators include Robert Ashley, Bill T. Jones, Philip Glass, Twyla Tharp, Mikhail Baryshnikov, The Residents and David Gordon.
Recent video art works include a commission to create video for composer Kyle Gann's "The Planets," which was commissioned by Relache and premiered at the Mill Valley Film Festival before being shown at over 12 festivals, worldwide. The first live performance was in September 2012, at the Barnes Foundation. Sanborn also has directed music-video projects with Nile Rodgers, David Van Tieghem, Sammy Hagar, Philip Glass, Tangerine Dream, Grace Jones, King Crimson and Van Halen, as well as dozens of commercials for clients including Sony, Nintendo, Hitachi, Sega, Nintendo, Pioneer and The Disney Channel. He has served as a corporate creative director for Comedy Central, eBay and Shutterfly.
Sanborn holds an honorary M.A. in cinema from ESEC in Paris, and lives in California with his wife, pianist Sarah Cahill, and their daughter, Miranda.

A Sweeter Music: Friday, Nov. 14, 7 p.m., Rubendall Recital Hall (Weiss Center for the Arts).
Cahill commissioned works from 18 composers based on a theme of peace and musical transcendence. Participants include Frederic Rzewski, Bernice Johnson Reagon, Yoko Ono, Terry Riley, Meredith Monk, Pauline Oliveros, Mamoru Fujieda and The Residents. Video artist John Sanborn created unique three-channel video experiences for each composition, which were screened during Cahill's premiere of nine of the works in 2009. Each video is crafted to complement the tone and character of the composition it accompanies.
"['A Sweeter Music' is] a unique commissioning programme that unites artistic aspirations with moral philosophy."—Financial Times (London)
Relâche
Vox, Velocity and Vectors: Nov. 21 and 22, 8 p.m. and Nov. 23, 2 p.m.; Mathers Theatre (Holland Union Building)

Relâche combines flute, oboe, clarinet, bassoon, viola, piano, bass and percussion to perform works that meld Western classical traditions with jazz, rock, electronica and world music. Since its founding in 1979 by Joseph Franklin and Joseph Showalter, Relâche has released seven CDs and has performed more than 600 world-class concerts across the country and globe, tapping a repertory library of more than 400 works.
Approximately 200 of those works were commissions; composers include Robert Ashley, Kitty Brazelton, John Cage, Uri Caine, Fred Frith, Kyle Gann, Philip Glass, Fred Ho, Michael Nyman, Pauline Oliveros, Bobby Previte, George Russell, Somei Satoh. and Lois V Vierk, among others.
Twenty-first-century career highlights include a full-length dance/music commission with music by Guy Klucevsek and choreography by Meredith Rainey; a ground-breaking video, installation and performance commission, by Christian Marclay, co-produced with the Philadelphia Museum of Art; live, accompanied silent-film programs; a concert with the Philadelphia Singers and Orchestra 2001, featuring the first live performance of Philip Glass' TSE; and special events such as Phil Kline's cult classic Unsilent Night, CAGE12, a John Cage 90th birthday tribute, and "Revue Relâche," a 12-hour non-stop music marathon to mark Relâche's 25th Anniversary. Recent residencies include the University of Delaware, Rowan University, the University of Virginia, Rice University, the University of Pittsburgh, and the College of William & Mary.
"[Relâche] is so at home in new gestures … that the music sounded simple, expressive, wryly descriptive and cheerfully edgy." –Philadelphia Inquirer

"[Williams'] work is strange, twisted, and wonderful." –The New Yorker