November

Through Nov. 8
Paradise/Paradox: Photographs by Tom Fischer
Goodyear Gallery, Goodyear Building (Cedar Street entrance)
Gallery hours: Tuesday through Friday, 3 to 5 p.m.; Saturday, 2 to 5 p.m.
Tom Fischer is an NEA fellow and a professor of photography at the Savannah College of Art and Design, best known for his large-format black-and-white landscapes. His work is held in numerous public and private collections and has been shown in more than 60 exhibitions in galleries and museums in the U.S., Europe and Asia. Through this exhibition, Fischer juxtaposes natural and industrial landscapes, marks human passage through geography and explores the ramifications of altering what we often find pristine.
Through Dec. 5
ICE: Portraits of Vanishing Glaciers
Waidner Spahr Library (view library hours)
Earth Vision Trust and Dickinson College present photographs by James Balog, recipient of the 2014 Sam Rose '58 and Julie Walters Prize at Dickinson College for Global Environmental Activism, and by the Extreme Ice Survey. Installed by art & art-history students and faculty members, includes 15 color photographs, text panels, a time-lapse video of a glacier melt, interactive resources and a display showcasing the diversity of Balog's work. This event is part of Dickinson's fall 2014 One College, One Community programming. Learn about related events.
Friday, Oct. 31, 8 p.m.
Saturday, Nov. 1, 8 p.m.
Monday, Nov. 3, 8 p.m.
Tuesday, Nov. 4, 8 p.m.

Fiddler on the Roof
Mathers Theatre, Holland Union Building
Tickets: $7 or $5 for advance purchase with student ID
Fifty years ago, one of the world's best-loved musicals made its Broadway premiere. Now, Fiddler on the Roof comes to the Mathers stage in a production that combines the energies of Dickinson's music, theatre and dance programs. The story of Tevye, a turn-of-the-century milkman, his five daughters and his Russian village was adapted from classic stories by Sholem Aleichem and enlivened by a remarkable score that includes "Sunrise, Sunset," "Tradition," "Matchmaker" and "Miracle of Miracles."
"Exuberant, touching, funny and wonderful" –The Associated Press
Nov. 6-7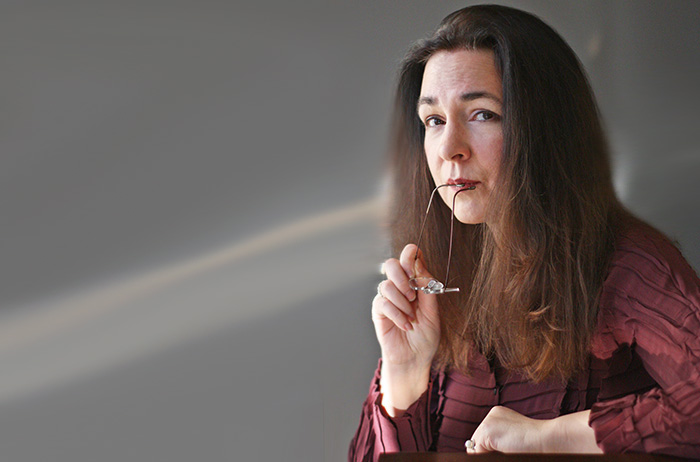 Residency: Lorrie Moore
Lorrie Moore, author of the acclaimed short-story collections Birds of America and Like Life, visits Dickinson this fall as the recipient of the 2014 Harold and Ethel L. Stellfox Visiting Scholars and Writers Award.
Known for humorous, poignant and unsparing short stories, Moore is the recipient of the Irish Times International Prize for Literature, a Lannan Foundation fellowship, the PEN/Malamud Award and the Rea Award.
Writing of her most recent book, Bark (Knopf, 2014), The New York Times' David Gates writes: "Bark allows each story the chance it deserves for leisurely examination and appreciation, like the kind of museum retrospective you never get to see anymore. It's just enough: No admirer of Moore's will go away either overloaded or unsatisfied, and it lets us contemplate and savor just what makes her work unique."
Thursday, Nov. 6
Public Reading, Award Ceremony and Book Signing
Anita Tuvin Schlecter Auditorium, 7:30 p.m.
Friday, Nov. 7
Question & Answer Session
Memorial Hall (Old West), 4:30 p.m.
Friday, Nov. 7, 7 p.m.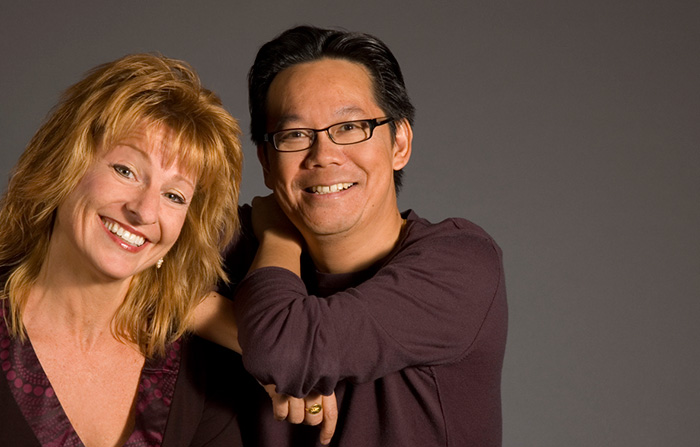 Recital: Karyl Ryczek and Wayman Chin
Rubendall Recital Hall, Weiss Center for the Arts
Soprano Karyl Ryczek and pianist Wayman Chin, faculty members at Bard College's Longy School of Music (Boston), present works by Copland, Schumann and Schoenberg.
"[Chin's] transcendental, long lines spun like glorious gold thread … ferociously concentrated, intense, focused, and musically astute."—Boston Herald

"[Ryczek] sang with a pearly tone … her Benedictus was a highlight, a delicate, floating blessing."—Boston Globe

Nov. 10 - 14
Residency: Sarah Cahill
and John Sanborn
Artists-in-Residence Sarah Cahill (piano) and John Sanborn (film) join the Dickinson community for a series of master classes, workshops, lectures and roundtable discussions.
Friday, Nov. 14, 7 p.m.
A Sweeter Music
Rubendall Recital Hall
"We must see that peace represents a sweeter music, a cosmic melody that is far superior to the discords of war." —Dr. Martin Luther King Jr.
Artists-in-Residence Sarah Cahill (piano) and John Sanborn (film) present a program of new music and multimedia inspired by an excerpt from Dr. Martin Luther King's 1964 Nobel lecture (above). Cahill commissioned the musical works from 18 composers, including Frederic Rzewski, Bernice Johnson Reagon, Yoko Ono, Terry Riley, Meredith Monk, Pauline Oliveros, Mamoru Fujieda and The Residents. Sanborn uses live footage and original animation to craft unique, three-channel videos for each composition.
"A unique commissioning programme that unites artistic aspirations with moral philosophy." —Financial Times (London)

"A sterling pianist and an intrepid illuminator of the classical avant-garde."—The New York Times
Nov. 14 - Feb. 14
Reception: Friday, Nov. 14, 5 p.m.
Studio-Art Faculty Exhibition
The Trout Gallery, Weiss Center for the Arts
Hours: Tuesday-Saturday, 10 a.m.-4 p.m.
This exhibition draws together recent works by Dickinson studio-art professors Todd Arsenault, Andrew Bale, Anthony Cervino, Ward Davenny and Barbara Diduk. The gallery will be closed from Nov. 26 to Dec. 1 and from Dec. 21 to Jan. 5.
Sunday, Nov. 16, 4 p.m.
Concert: Dickinson Orchestra and Jazz Ensemble
First Evangelical Lutheran Church, corner of Bedford and High streets
The Dickinson College Orchestra (Robert Pound, director) and Jazz Ensemble (Michael Clayville, director) present works by Stravinsky and Bernstein. The winner of the annual student concerto competition and faculty member Elisabeth Stimpert (clarinet) are featured soloists.
Orchestra:

Jazz emsemble:
Nov. 18 - Dec. 12
Opening Reception: Tuesday, Nov. 18, 5-7 p.m.

Senior Studio-Art Seminar: Works In Progress
Goodyear Gallery, Goodyear Building (Cedar Street entrance)
Hours: Tuesday-Friday, 3-5 p.m.; Saturday, 2-5 p.m.
Senior studio-art majors exhibit works in a variety of mediums, including sculpture, drawing, photography, painting and ceramics. The artists will be available during the opening reception to discuss their ongoing work, which will culminate in an April exhibition at The Trout Gallery.
Thursday, Nov. 20, noon
Noonday Concert
Rubendall Recital Hall, Weiss Center for the Arts
This concert features students in Dickinson's performance-studies program.
Friday, Nov. 21, 8 p.m.
Saturday, Nov. 22, 8 p.m.
Sunday, Nov. 23, 2 p.m.

Vox, Velocity and Vectors
Mathers Theatre, Holland Union Building
Tickets: $7 or $5 for advance purchase with student ID
Join us for an evening of live music and dance as Dickinson's theatre & dance and music departments present a major interarts performance by the Dance Theatre Group, Dickinson College Choir, DICE and Artists-in-Residence Relâche. Featuring music by Philip Glass and Meredith Monk and choreography by Christopher Williams of New York, the evening promises to be kinetically compelling and sonically lush.
"[Relâche] is so at home in new gestures … that the music sounded simple, expressive, wryly descriptive and cheerfully edgy." –Philadelphia Inquirer

"[Williams'] work is strange, twisted, and wonderful." –The New Yorker