Dickinson's environmental studies & environmental science department is one of the oldest and best established in the country. The department is remarkable for its wealth of expertise, infectious energy and collaborative approaches. Our faculty, and associated faculty, are respected and well-known in their fields and provide rigorous and hands-on coursework in environmental policy, aquatic ecology, agroecology, forest ecology, environmental health, food studies, sustainable communities, international environmental politics, environmental philosophy, ethics and literature, wildlife conservation, natural resource management and environmental justice. Our program provides students with unique opportunities for students to apply their education through research, community engagement and other activities.
Students may choose to pursue either a B.S. in environmental science or a B.A. in environmental studies. The department works closely with students to support their scholarly interests and endeavors, whether that's collaborating with local communities to protect their air and water, working to make the places we live be more sustainable or conducting climate change research on the ice sheets of Greenland or mountains of Nepal. We believe that getting out of the classroom and engaging with people and places around the world is the best way to learn. We take seriously the importance of interdisciplinary approaches and critical thinking and understand that solving today's environmental and social challenges requires not only know-how but innovation and creativity.
Jobs
United States National Park Service
Pacific Whale Foundation
United States Environmental Protection Agency
Chesapeake Bay Program
Student Conservation Association
Smithsonian Institution
Stroud Water Research Center
San Juan Citizens Alliance
San Francisco Beautiful
Wisconsin Department of Natural Resources
Environmental Data Resources, Inc.
Repair the World
Resource Management Concepts, Inc.
Strategic Energy Innovations
Graduate Schools
Yale University, School of Forestry and Environmental Studies
Duke University, Nicholas School of the Environment
University of Maine, School of Policy and International Affairs
Emory University, Department of Chemistry
University of Pennsylvania, Department of Landscape Architecture and Regional Planning
University of Oregon, School of Journalism
Boston University, School of Public Health
University of North Carolina-Chapel Hill, Gillings School of Global Public Health
University of British Columbia, School of Architecture and Landscape Architecture
Rutgers University, Bloustein School of Planning and Public Policy
Lewis and Clark Law School
University of Vermont, Rubenstein School of Environment and Natural Resources
University of Georgia, Skidway Institute of Oceanography
Earth Day Network
United States Environmental Protection Agency
Environmental Resources Management
Maine Audubon Society
Sierra Club
U.S. Green Building Council
Friday Harbor Labs, University of Washington
Hawaiian Hawksbill Turtle Recovery Project
Massachusetts Audubon Society
National Aquarium
United States National Park Service
New York State Energy Research and Development Authority
"The mix of intellectually challenging courses, two years of community-based research and two federal internships at the U.S. Environmental Protection Agency and U.S. Senate provided me with a pragmatic and philosophical understanding of human interaction with the environment. The environmental studies department is a launching pad to fuse your passion and education."

—Olivia Termini '18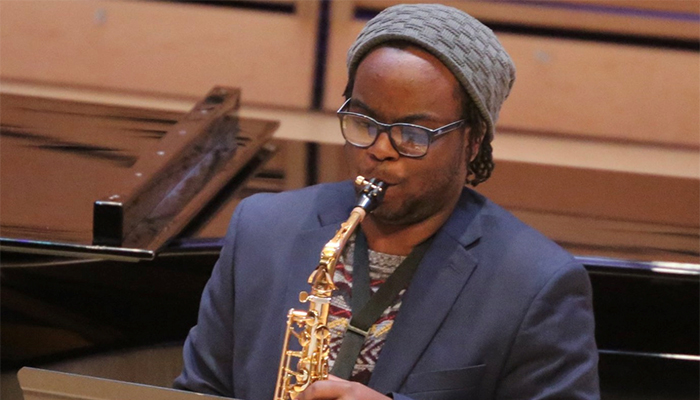 Student Snapshot: Noah Davis '20
"Challenge yourself to try something. That's where growth happens," says Noah Davis '20, a jazz musician who's exploring ways to combine his interests in music and psychology at Dickinson.