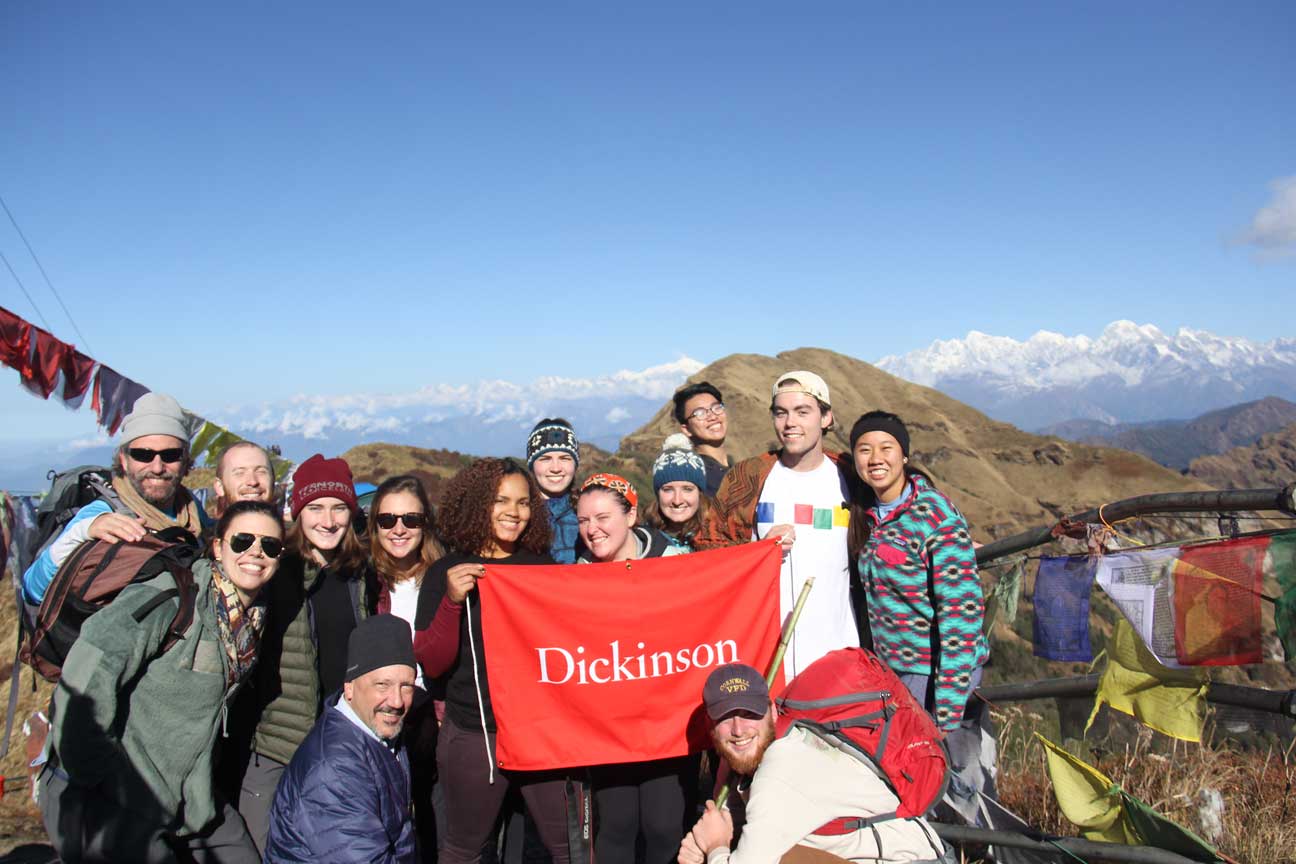 Pictured Above: Students participating in the Human Security & Climate Change Mosaic high in the mountains of Nepal.
Environmental studies and environmental science students are strongly encouraged to participate in global study or other off-campus programs. These opportunities allow students to experience different countries, regions, cultures and perspectives; foster a deeper understanding of the forces that drive environmental changes; and, if desired, carry out research.
Students can choose from Dickinson programs in places like England, Spain, Italy, Cameroon, China, France, Ecuador, Argentina, New Zealand, Australia and Russia. They may also choose from our select partner programs, such as the School for Field Studies; School for International Training; and universities in Brazil, Costa Rica, Bhutan, Cambodia, Denmark, India, Israel, Morocco, South African, Tanzania, Senegal and Jordan, to name a few. A sample of programs are available here.
Students can also elect to take part in a research semester in environmental science at the Marine Biological Laboratory in Woods Hole, Massachusetts; join the Washington Center in Washington, D.C.; or pursue an exchange with an EcoLeague school. Other students elect to participate in a Mosaic or globally integrated course. The opportunities are endless and exciting!