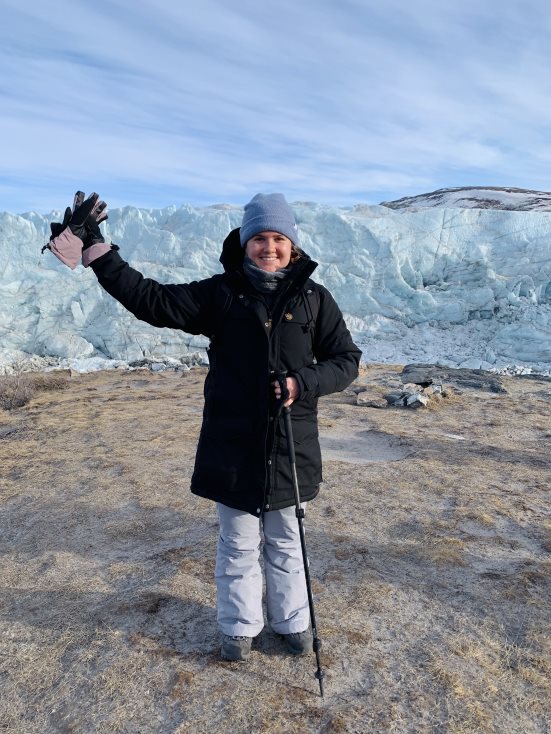 Environmental Studies students are strongly encouraged, but not required, to participate in global study or another off-campus programs. These opportunities allow students to experience different countries, regions, cultures and perspectives, foster a deeper understanding of the forces that drive environmental changes, and, if desired, carry out research. Students can choose from Dickinson Programs in places like England, Spain, Italy, Cameroon, China, France, Ecuador, Argentina, New Zealand, Australia, Russia or partner programs in Brazil, Costa Rica, Bhutan, Cambodia, Denmark, India, Israel, Morocco, South African, Tanzania, Senegal and Jordan, to name a few.
Students can also elect to take part in a research Semester in Environmental Science at the Marine Biological Laboratory in Woods Hole, Massachusetts, join the Washington Center in Washington DC, or pursue an exchange with an Eco-League school. Other students elect to participate in a Mosaic or Globally-Integrated Course.
The opportunities are endless and exciting! For information see your academic adviser or see the Center for Global Study and Engagement.
Dickinson's Mosaic Programs:
Dickinson's American and global Mosaics are intensive, interdisciplinary, semester‐long research programs designed around ethnographic fieldwork and immersion in domestic and global communities. Their objective is to encourage students to think reflexively about the diverse world in which they live as they engage in collaborative work with local, transnational and international communities. The Mosaics provide opportunities for students to meaningfully apply what they are learning in the classroom, both theoretically and methodologically, to the world beyond—and to bring their experiences back into the classroom. The below video highlights the Spring 2023 Sustainability and the Energy Transition in Germany Mosaic, led by Professor Heather Bedi (Environmental Studies Department) and Professor Antje Pfannkuchen (German Department).
More information about the Mosaic programs in general can be found on the Dickinson Mosaic Program homepage here. Upcoming Mosaic programs are detailed below:
How to get credit for study abroad courses:
Many of the study abroad courses have been reviewed already and pre-approved. For the full list of accepted course click here.
If the course is not on the list, the student should provide a copy of the course syllabus to their academic advisor.
The advisor will forward the course syllabus to the department chair and departmental ADC to be considered at an upcoming department meeting.
The course syllabus will be reviewed by the faculty and approved for a specific course designation.
Once approved the course will be posted our pre-approved course list for future reference.