Dining at Dickinson includes options for every palate and lifestyle, including gluten-free, kosher, organic, vegan, vegetarian, sugar-free. Savor the rich flavors of our College Farm's seasonal fruits and vegetables, served alongside mouthwatering homemade soups and oven-fresh pastries. Plus, a variety of restaurants await within walking distance of campus.
7
locations
to fuel your post-practice hunger, late-night snack needs, coffee cravings and sushi obsession.
30+
eateries in Carlisle
featuring popular chains, global cuisine and foodie favorites.
(outside of the college meal plan)
3-star
Certified Green Restaurant Rating
which means your food is sourced and served sustainably.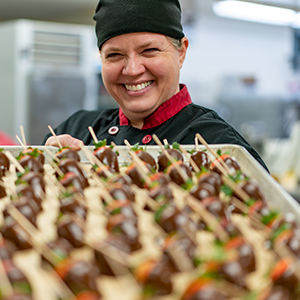 Dining Hall
The heart of campus dining with more than 20 food stations, enabling students to craft meals to suit their tastes.
Dig In!
POP-UP FOODIE ADVENTURES
In addition to the daily dining options on campus and around Carlisle, the college features themed dining opportunities like Charcuterie Explosion, Clam Boil Picnic, MLB Opening Day and Nacho Avalanche Night, while also celebrating events like Oktoberfest and Cafsgiving—a communal Thanksgiving meal served by college staff and administrators with an entire room dedicated to desserts.
So whether you're a morning bird, night owl, vegan, carnivore, or just a food lover, our dining has something to tempt your taste buds.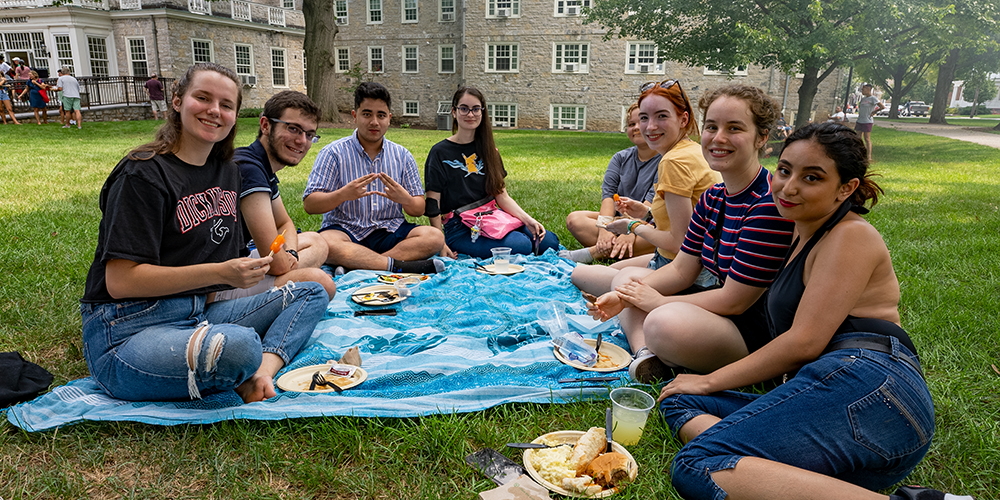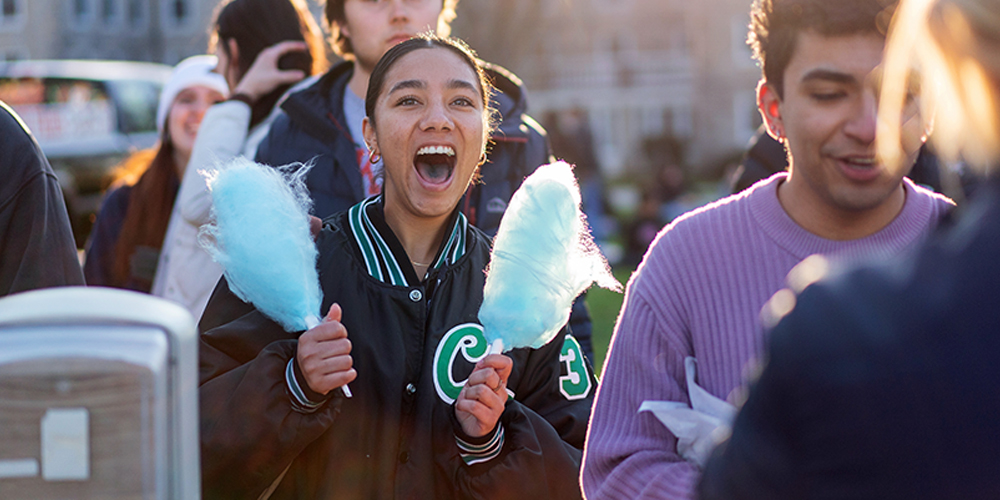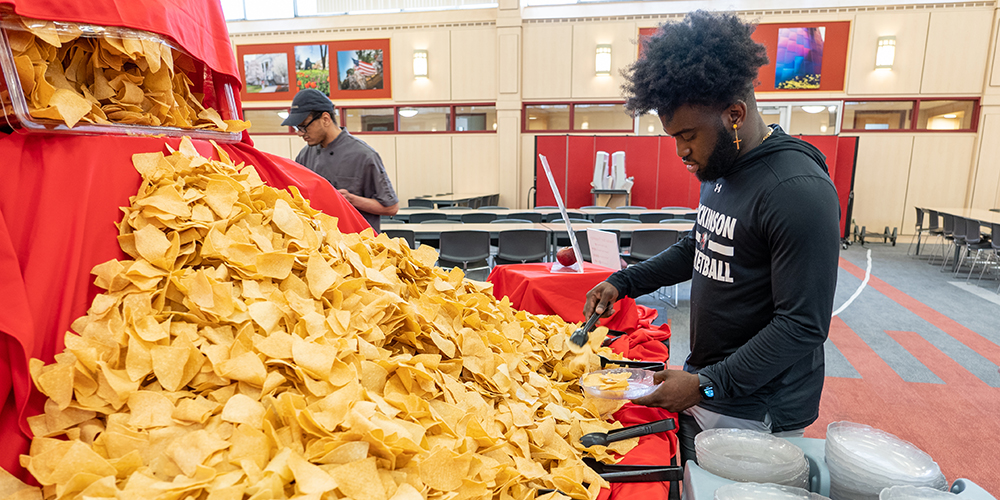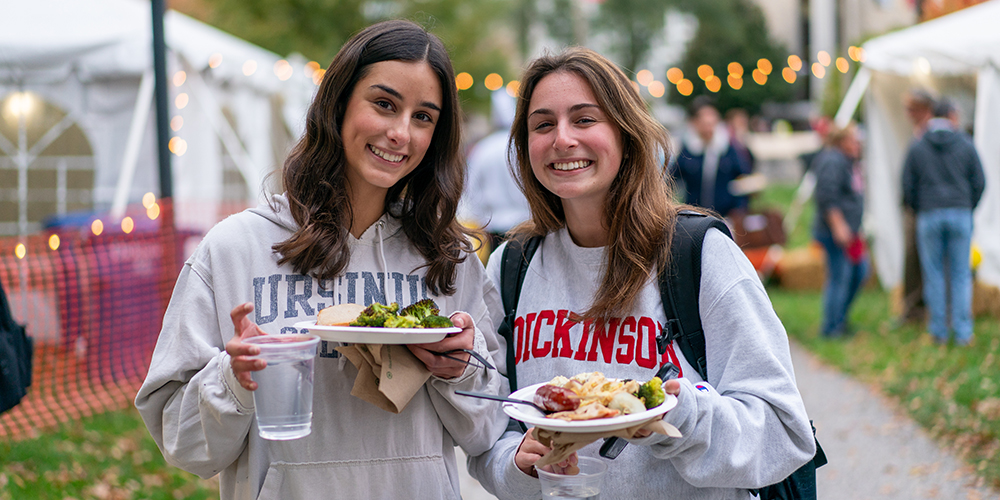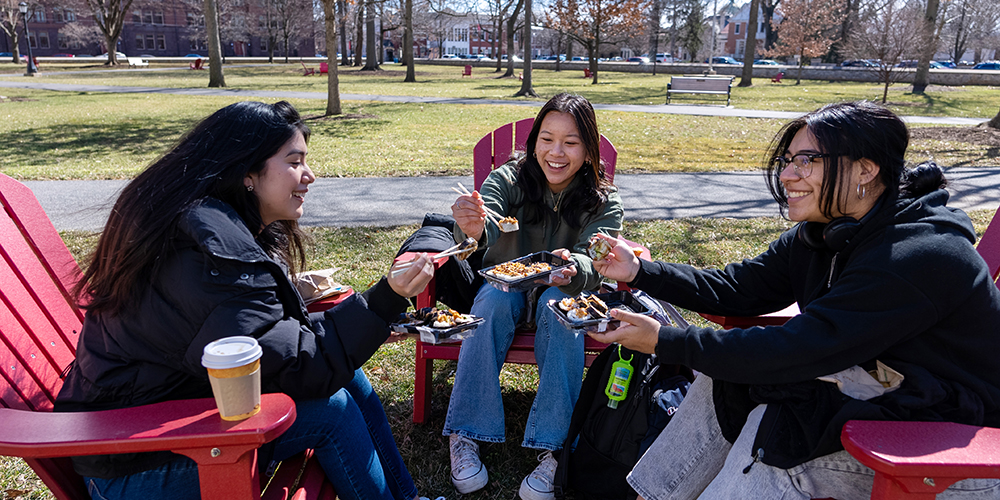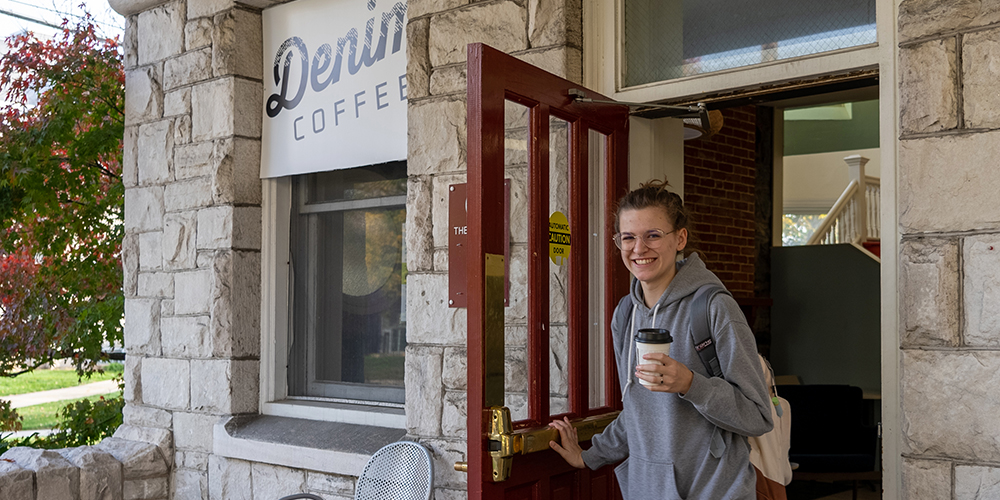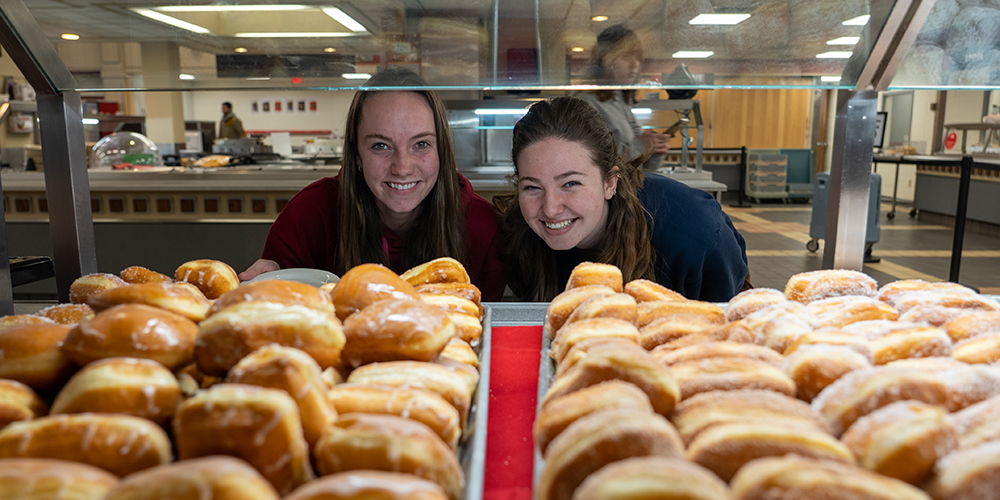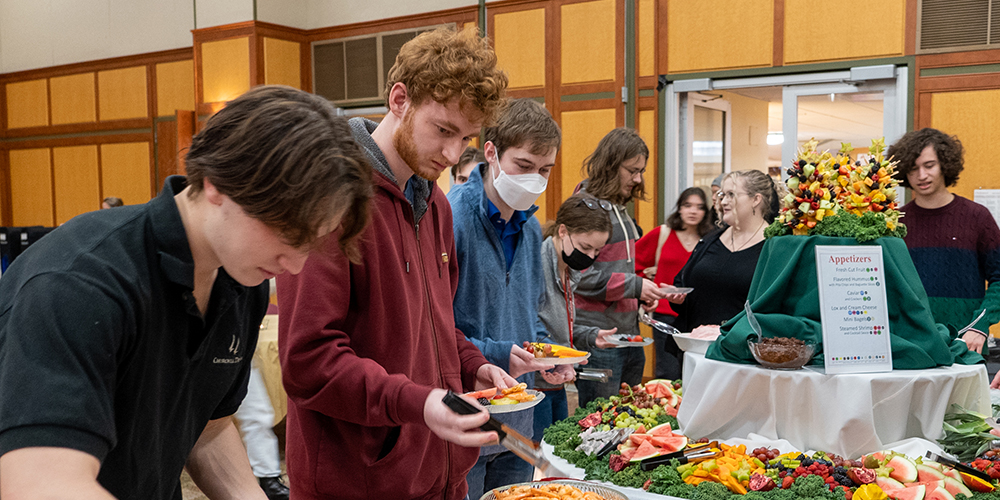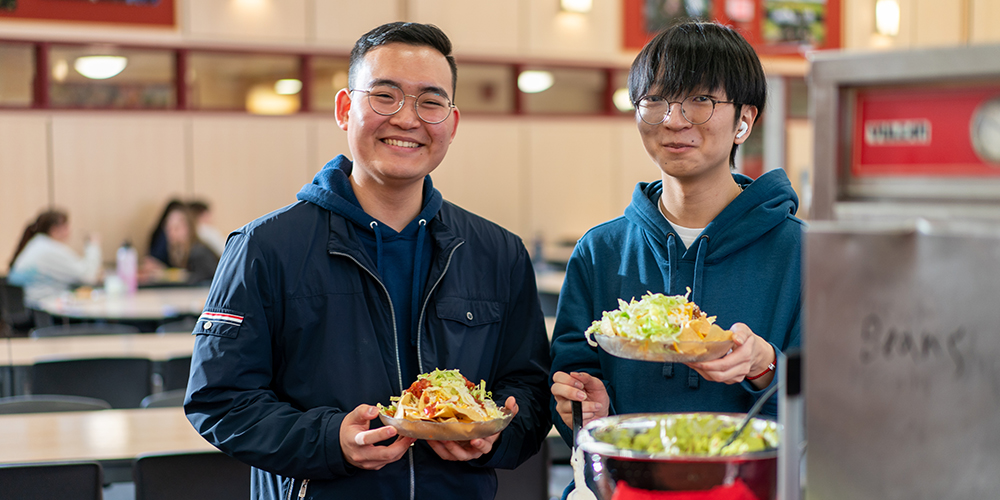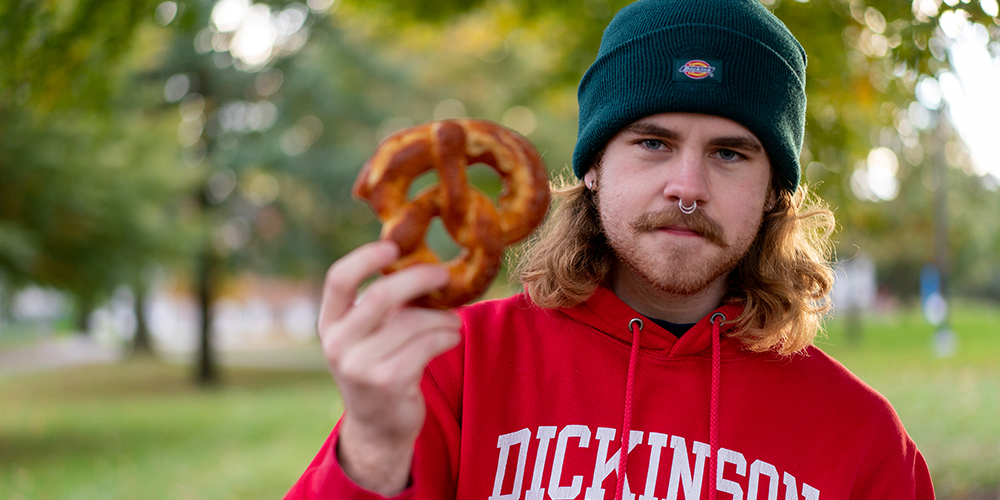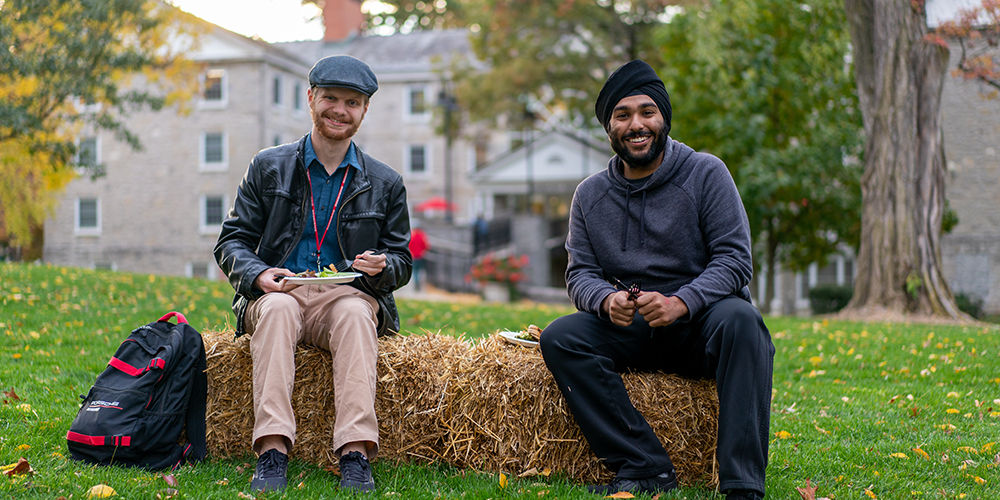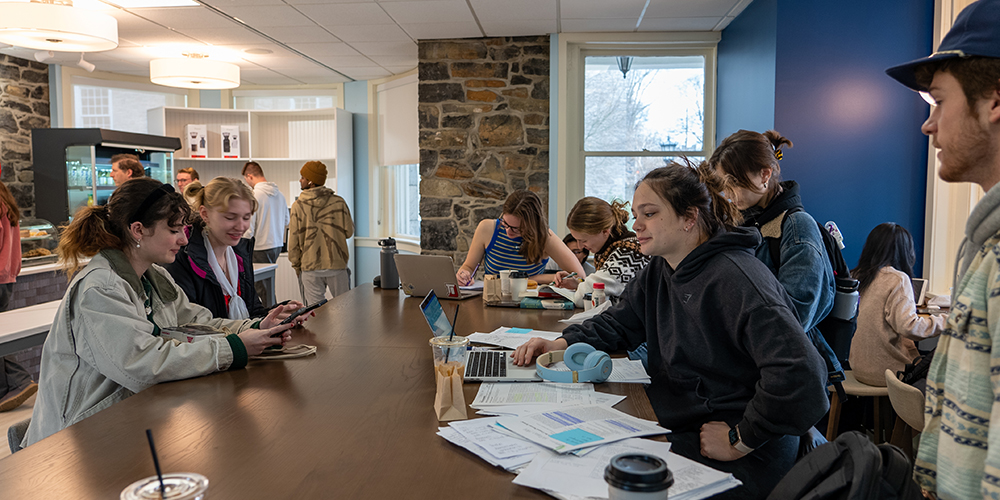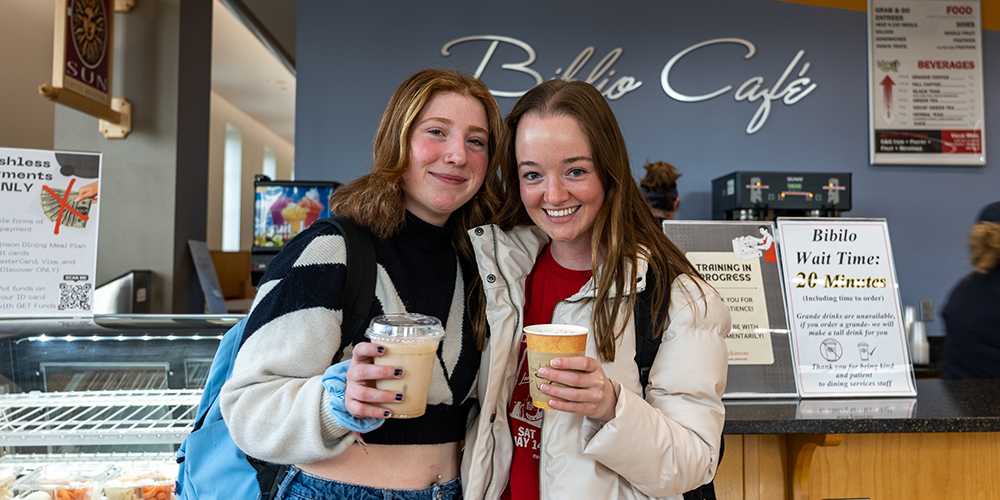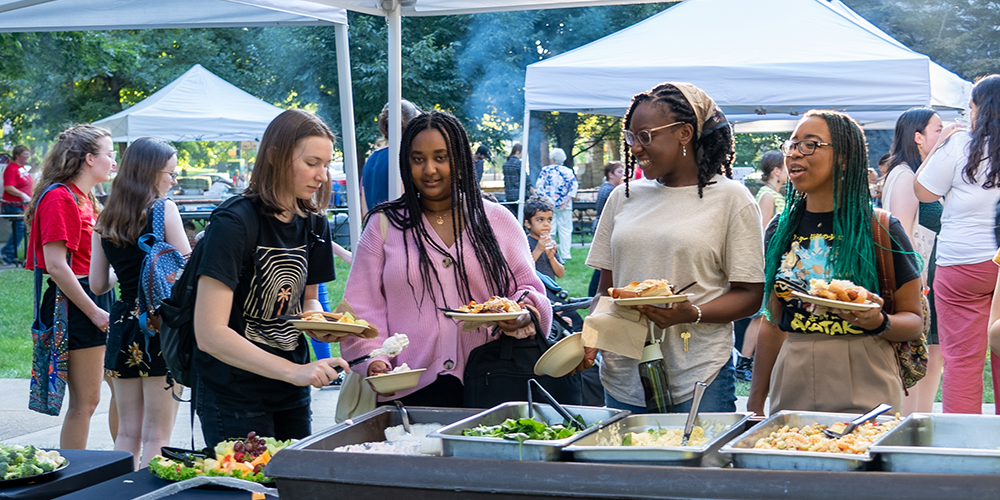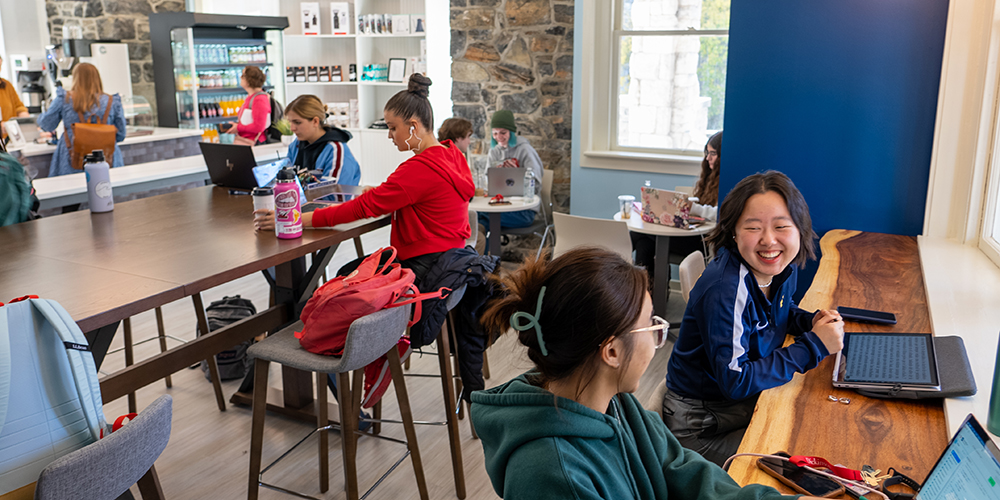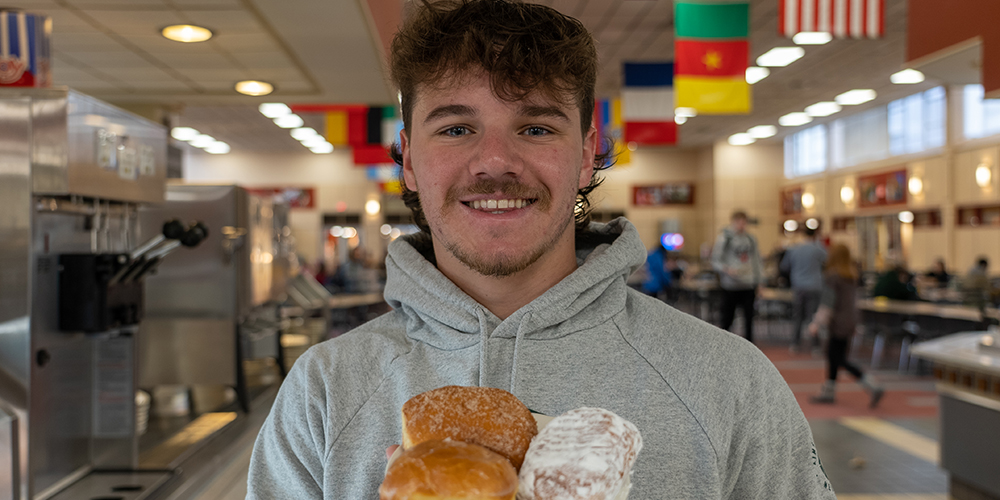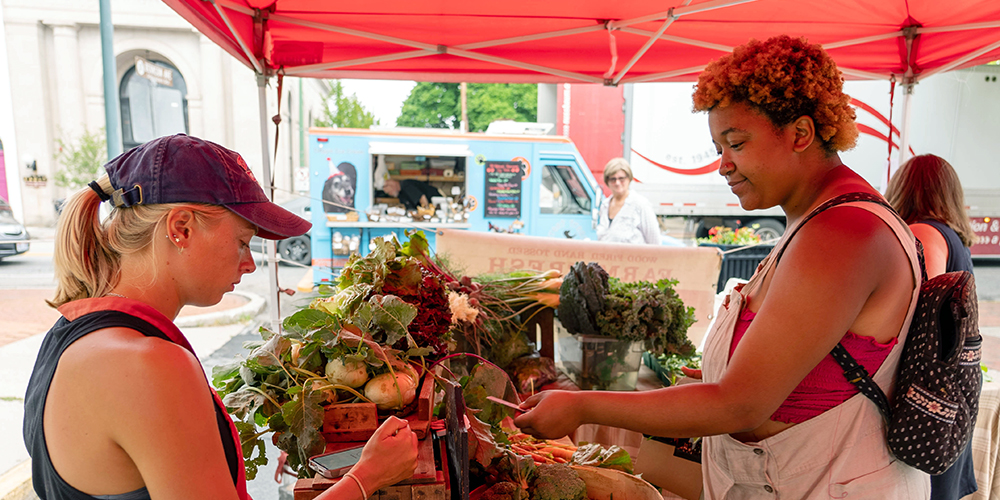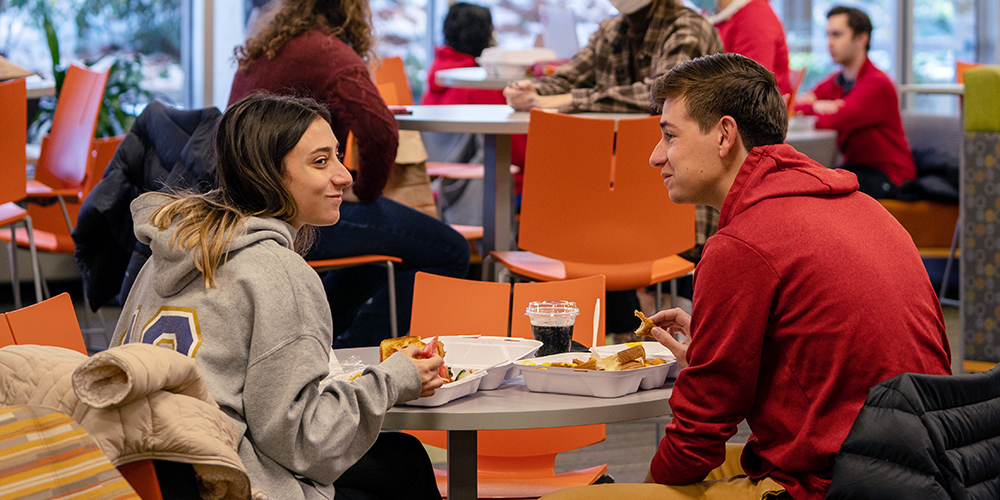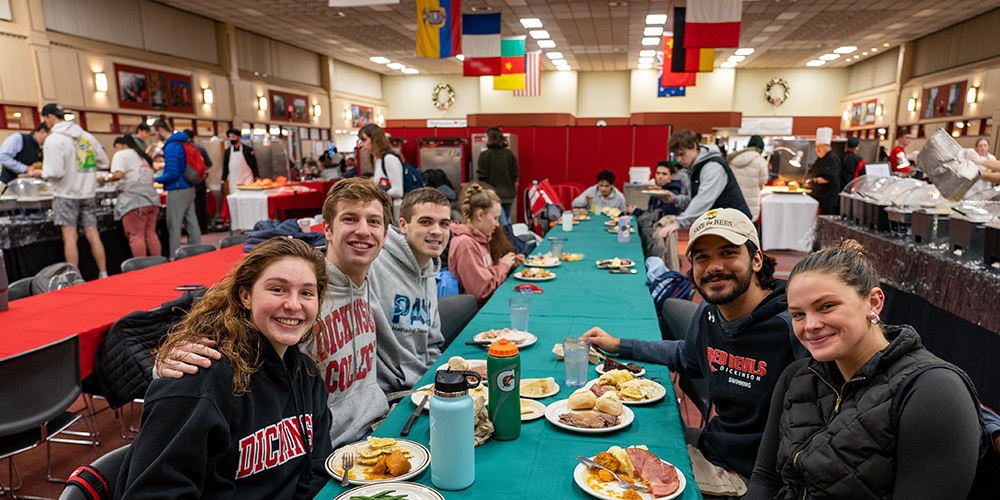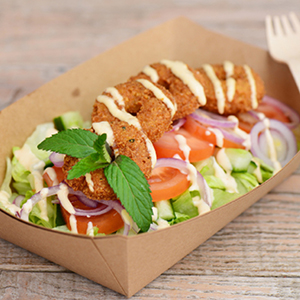 Order Online
Save time! Place an advance, online order for pickup at the Biblio Cafe or Union Station.
Start Your Order
"My favorite Dining Hall food is the beer-battered cod at lunch time. I'll mix ketchup and vegan mayo together to make what my Irish mother calls "pink sauce" to go with my fried fish."

---

Brianna Weber '24

---

American studies and dance, with a minor in educational studies

"Favorite Dining Hall food? Literally any baked dessert. And the pulled-pork barbeque."

---

Christian Knight '23

---

earth sciences

"My favorite place on campus is Denim Coffee at the Quarry! I love doing my work on the top floor—the sunlight is always shining through the windows, and it's a lovely space to sit and read."

---

Anna Blackmon '25

---

Spanish major and philosophy minor
From our certified kosher kitchen to on-staff special diets manager, Dining Services meets the needs of campus community members with special dietary accommodations.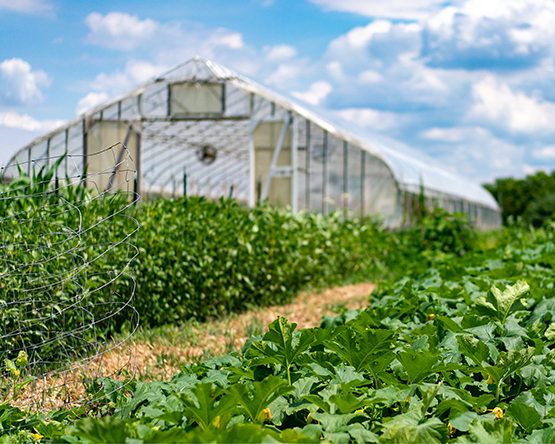 We take great pride in being an industry leader in environmental sustainability. Our commitment includes local and fair-trade sourcing, waste reduction, composting and lower energy use.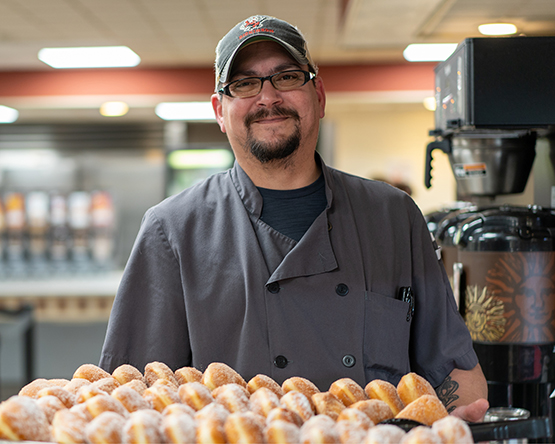 The culinary services and catering team adds a dash of culinary excellence to your occasion, transforming your moments into unforgettable memories with our delectable offerings and top-notch service.