Special Dietary Needs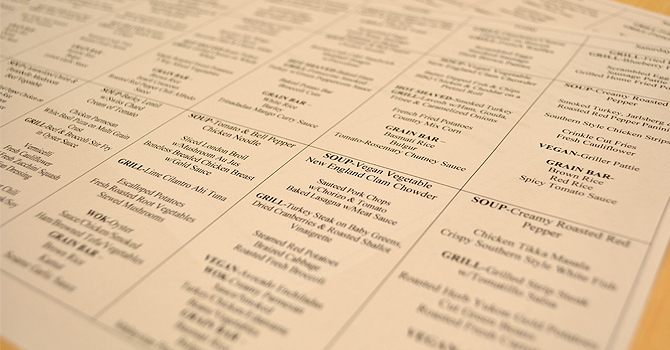 Dickinson Dining Services makes special arrangements for any members of the campus community with special dietary needs. Our service highlights include daily availability of kosher, vegetarian, vegan and gluten-free items.

Vegetarian, vegan and gluten-free items are available at all Dining Services locations. Items meeting the needs of these diets are labeled for easy locating. Kosher items can be found in the Dining Hall at The KOVE location.

We are also able to plan menus for students and have individual meals prepared by our chefs.