Meet Our Management & Office Staff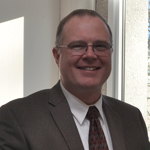 Errol Huffman
huffmane@dickinson.edu
Director, Dining Services
Errol Huffman provides guidance to all department functions and oversees all staff in the dining hall, cash operations, catering services, and campus ID card office in addition to overseeing campus vending services. Huffman provides for all dining services resources through direction and budget planning, provides customer-relationship management, and creates a vision for future Dining Services operation. He also coordinates the Food Advisory Council with students, faculty, and staff, affording the campus community a channel to provide feedback and input for dining services planning and operations.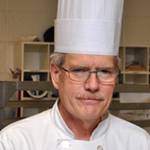 John O'Donnell
odonnelj@dickinson.edu
Associate Director/Executive Chef
"Jack" O'Donnell oversees kitchen and catering production operations, providing leadership to Dickinson's staff of talented chefs. O'Donnell plans menus and prepares recipe information, tests new products, and ensures the quality and consistency of food prepared for the dining hall and catering services. O'Donnell also shares culinary expertise and gives input to the Food Advisory Council. O'Donnell assumes responsibility for the entire department in the absence of the director.



Jennifer Whitcomb
whitcomj@dickinson.edu
Assistant Director

Jennifer Whitcomb provides guidance to all front-of-house operations including the dining hall, cash operations and catered events. Her duties include supervising, training and scheduling staff. She leads employees in fostering outstanding customer service relationships and oversees communications and departmental outreach efforts. Whitcomb also directly steers Dining Services' efforts in technological enhancements to department process and menu management.



Tim Vogel
vogel@dickinson.edu
Assistant Manager
Tim Vogel serves as Dickinson's liaison between Dining Services and its major food providers. Vogel keeps inventory, forecasts how much food will be eaten by customers, and prepares large quantity orders for our food service providers, using the department's food service suite software. Vogel also provides managerial support of front-of-the-house operations and employee guidance as part of the management team.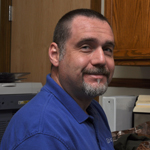 Mark Yohe
yohe@dickinson.edu
Assistant Manager

Mark Yohe supervises Dining Services'dining hall front-of-house personnel, line supervisors, college and high school student-employees, and student supervisors who are responsible for delivering food to customers. He schedules front-of-house employees and provides ServSafe food safety and protection training to all dining services teams. He is the main contact for special dietary concerns, preparing detailed menus for those with allergies and other distinct needs, in addition to adding recipes to the department's food service software suite.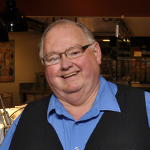 Ken Berrier
berrier@dickinson.edu
Manager, Storeroom

Ken Berrier manages receiving and distribution at Dining Services and leads several additional storeroom employees. Berrier also orders local products including dairy, bread, produce, honey, beef and all products from the Dickinson College Farm. Berrier opens dining facilities through the week and ensures food and other products are delivered to the cash operations across campus in addition to sharing front-of-house managerial responsibilities.



Emily Smith
smithemi@dickinson.edu
Lead Supervisor, Cash Operations
Emily Smith provides leadership to cash operations' employees at night. Smith oversees customer service, production, and general operations at all locations and additionally serves as a part of the dining services management team, assisting with management of the dining hall and catering functions.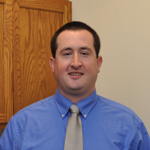 Ryan Houck
houckr@dickinson.edu
Brand Manager

Ryan Houck manages Dining Services efforts in social media and marketing. Houck oversees five social media outlets and provides unique design, photography and video. He also writes for the department's Dickinson blog and website.


Catering Staff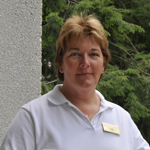 Kimberly Foltz
foltzk@dickinson.edu
Catering Manager

Kimberly Foltz leads Dickinson's catering team in featuring Dining Services premier events. Foltz consults with customers and oversees staffing, menu planning and event management. She also oversees training for Catering staff including serving techniques for formal events. Foltz also coordinates with other campus departments to plan logistically for events.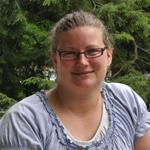 Amber Clark
clarkam@dickinson.edu
Assistant Coordinator, Catering
Amber Clark assists in event preparation through the catering department. Clark also guides our part-time catering staff in providing exceptional service to college guests. She provides TIPS training to staff to assure proper alcohol management at events.

Autumn Casey
caseya@dickinson.edu
Assistant Coordinator, Catering

Autumn Casey helps with event execution and deliveries within our catering department. She also provides leadership to hourly catering staff.

Office Staff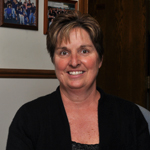 Mary Hair
hair@dickinson.edu
Office Manager

Mary Hair oversees office operations and serves as a key developer of departmental budgets. Hair works as the department liaison to Human Resource Services and many other campus departments. She also prepares payroll for all employees, oversees the campus ID card office, supervises the content of the dining services website, and provides support to departmental software products such as the meal plan privilege control system and food service suite.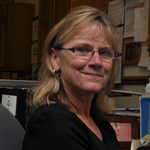 Norma Weston
westonn@dickinson.edu
Administrative Assistant

Norma Weston coordinates ordering for events and prepares menus and signage for departmental use in the operations and online. Weston also assists in payroll, the ID office and provides other administrative duties.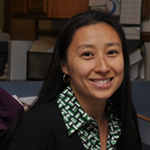 Kristen Washington
washingk@dickinson.edu
Administrative Assistant
Kristen Washington helps in accounting for the department and assures that bills are paid in a timely fashion. Washington also takes customer orders and assists in the ID office.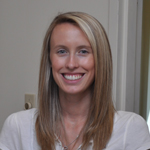 Jessica McBeth
mcbethj@dickinson.edu
Access Control & ID Coordinator

Jessica McBeth manages and operates Dickinson's ID card services, creating identification cards for all students, faculty, and staff. McBeth also keeps track of individual accounts including Declining Balance and Meal Plans, accepts deposits to declining balance accounts, prepares a variety of reports related to ID cards, and creates then maintains meal plans as defined by the director.

Additional Contact Information

Phone Contact:
All management and office staff are available at (717) 245-1318.
Fax Number:
Dining Services' fax number is (717) 245-1170.