Dickinson College Farm Works (located at 169 West High Street) offers freshly prepared soups and salads, sustainable goods, College Farm produce and artisanal products.
Friday, May 6, was the last day to visit Farm Works during the spring 2022 academic year. Check back for updates on special hours, as well as our fall reopening!
Commencement Weekend: Saturday, May 21, noon - 4 p.m.
Alumni Weekend: Friday, June 10, and Saturday, June 11, 11 a.m. - 4 p.m.
Acceptable forms of payment include cash, credit card and Dickinson declining balance.
Sampling from our Weekly Menus
Following are a few of the salads and soups we offered during our seven-week trial run. We look forward to serving you again with these and new menu items in the fall!
All soups and salads are gluten-free, dairy-free and vegan, and the soups are soy-free.
Weekly Salad
Beans and Greens with Caramelized Dressing This salad is heavy on greens and beans topped with a dressing made from honey, caramelized onions, sunflower seeds, lemon juice, rice vinegar and smoked paprika.

Dill & Dijon Potato Salad: A tangy and vibrant twist on a classic potato salad.

Citrus Carrot Slaw with Raisins and Toasted Walnuts: This colorful combination of vegetables and tangy flavor will delight your tastebuds and have you coming back for more.

Quinoa Salad with Tamari-Roasted Sunflower Seeds: A protein-packed mix of grains, beans and greens, tossed together with fruit, herbs and a sweet vinaigrette, topped with sweet, umami sunflower seeds—the epitome of a leveled-up salad.
Daily Soup
Our small-batch soups are made from scratch daily with recipes crafted and tested by our farm staff. Enjoy all 16 ounces served with bread from Terranetti's Italian Bakery.
Mama Cher's Tomato Bisque Launch into the week with our classic tomato soup!
Hearty Vegetable Goulash A deeply satisfying soup that highlights the many root crops grown at the farm, with hints of paprika and other warming spices.
Creamy Cauliflower Puree Treat yourself to a cupful of farm cauliflower pureed into a smooth blend with potatoes, herbs and spices.
Carrot Ginger Potage Made with the farm's favorite root crop (carrots!), this soup is a true crowd pleaser.
TGIF Red Lentil Stew This slightly smoky, vegetable-centric stew is a great way to punctuate the week!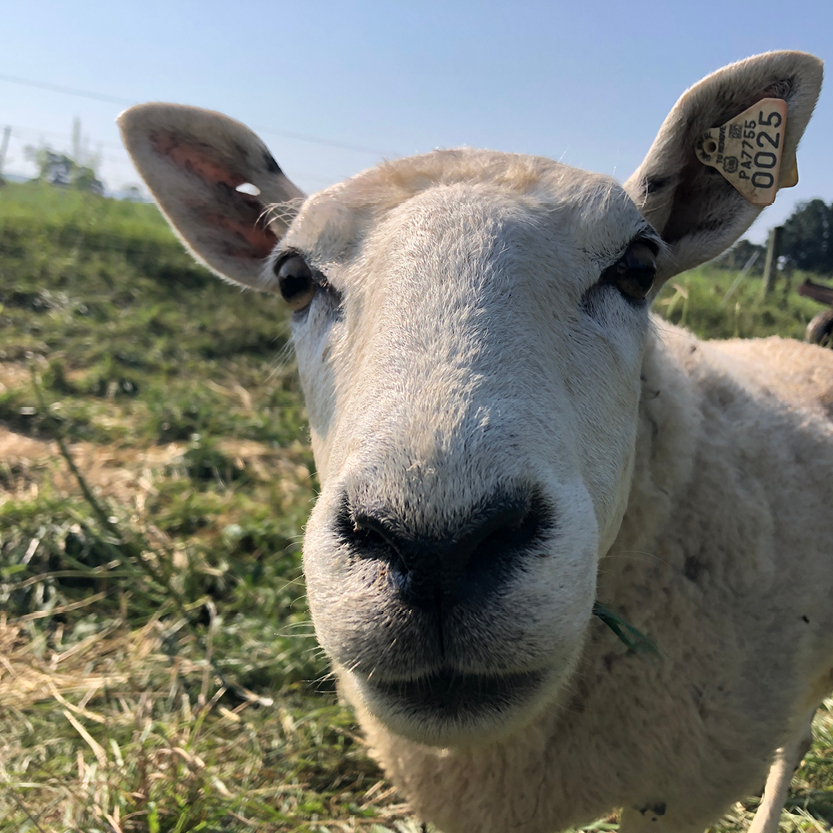 As we strive to perfect our creations, your feedback is critical. All survey participants will be entered in a weekly drawing for a complimentary lunch at Farm Works.
Dickinson College Farm Works Products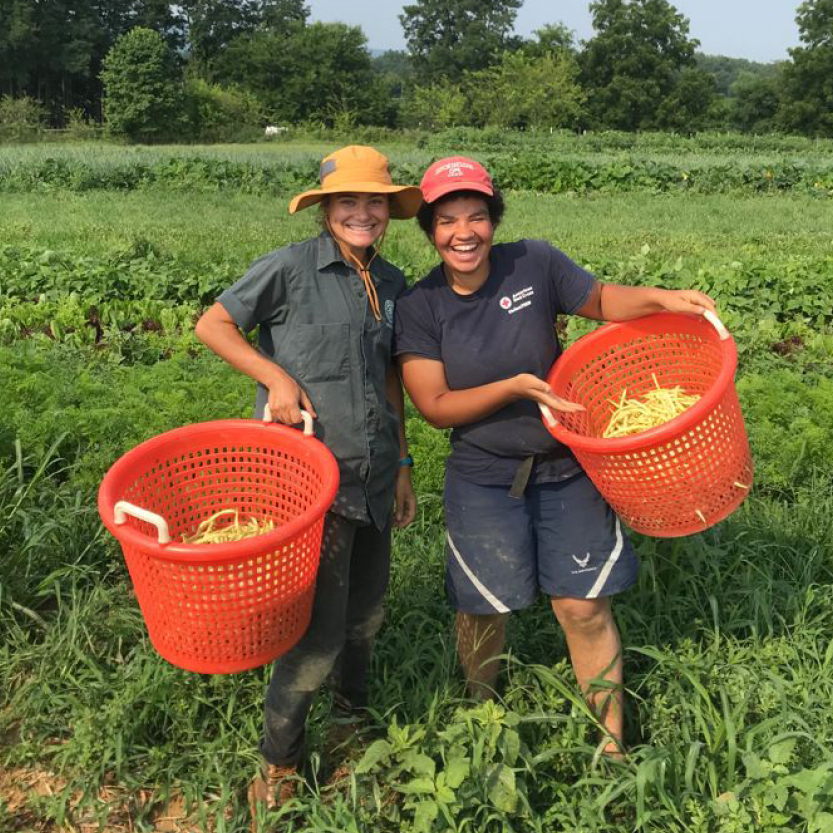 Fresh College Farm Produce
Harvested just 6 miles from campus at the Dickinson College Farm, our produce selection will range based on what's in season. Current offerings include carrots and potatoes.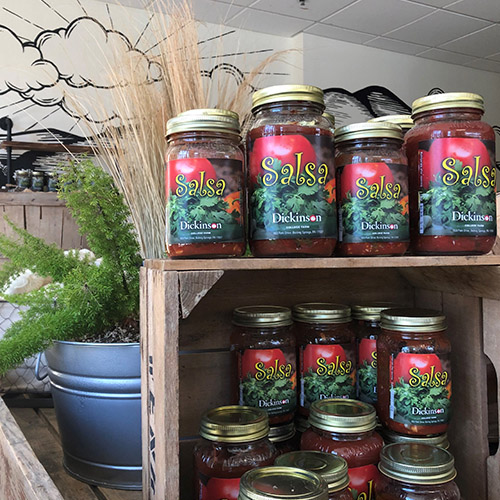 Canned Goods & Bulk Items
BYOC (Bring Your Own Container) and check our our Fill Station, which offers a rotating selection of curated sustainable goods.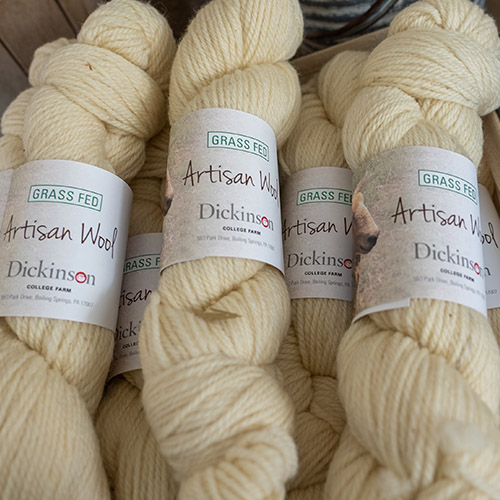 Custom Products
Whether you're looking for some Farm Works swag, a reusable tote bag, a seed packet to start your own garden or some organic dog treats, we've got you covered!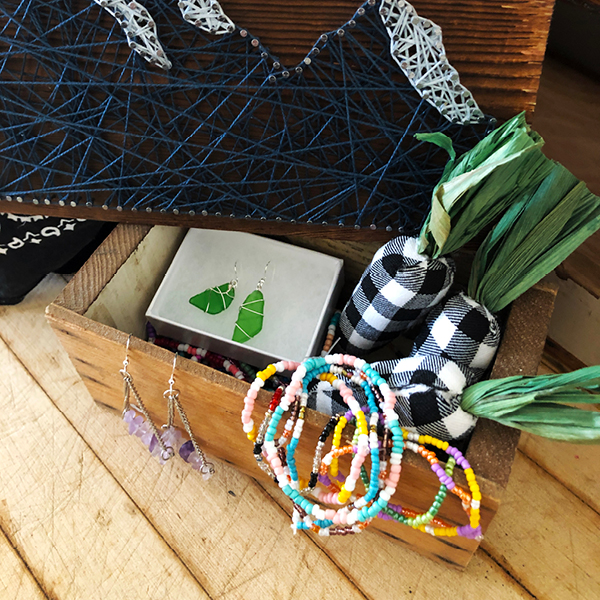 Student Creations
Shop our rotating selection of featured student-created products.
Zero-Waste
Dickinson College Farm Works is a zero-waste operation, which means our to-go packaging is fully compostable and we don't use any non-reusable packaging. Visit our Fill Station bulk-goods area of the store, which features items like trail mix and raw oats available for purchase by the pound so you get just what you need. The Fill Station is BYOC (Bring Your Own Container) as part of Farm Works' zero-waste operation efforts.
Need a container? We have T-shirt bags, reusable totes, Mason jars and mugs available for purchase.
Dickinson College Farm Works: A True Collaboration
They say many hands make light work, and while the launch of the Dickinson College Farm Works was anything but light, it was a labor of love to which an eclectic array of people contributed. With gratitude to the following entities for providing their time, talents and treasures:
Bedford Street Antiques
Dickinson College Farm
Department of Theatre & Dance
Facilities Management
Office of Marketing & Communications
Office of the President
The Mural Team (Dan Bennett, Amanda Chilton, Amanda DeLorenzo and Kurt Smith)
Only six miles stand between our farm and your mouth.
Founded in 2007, the Dickinson College Farm is an 80-acre, USDA-certified organic farm and a living laboratory where students gain distinctive, hands-on learning experiences.
Learn more on the College Farm website, and visit the farm Monday through Friday from 8 a.m. to 5 p.m. for a self-guided tour.