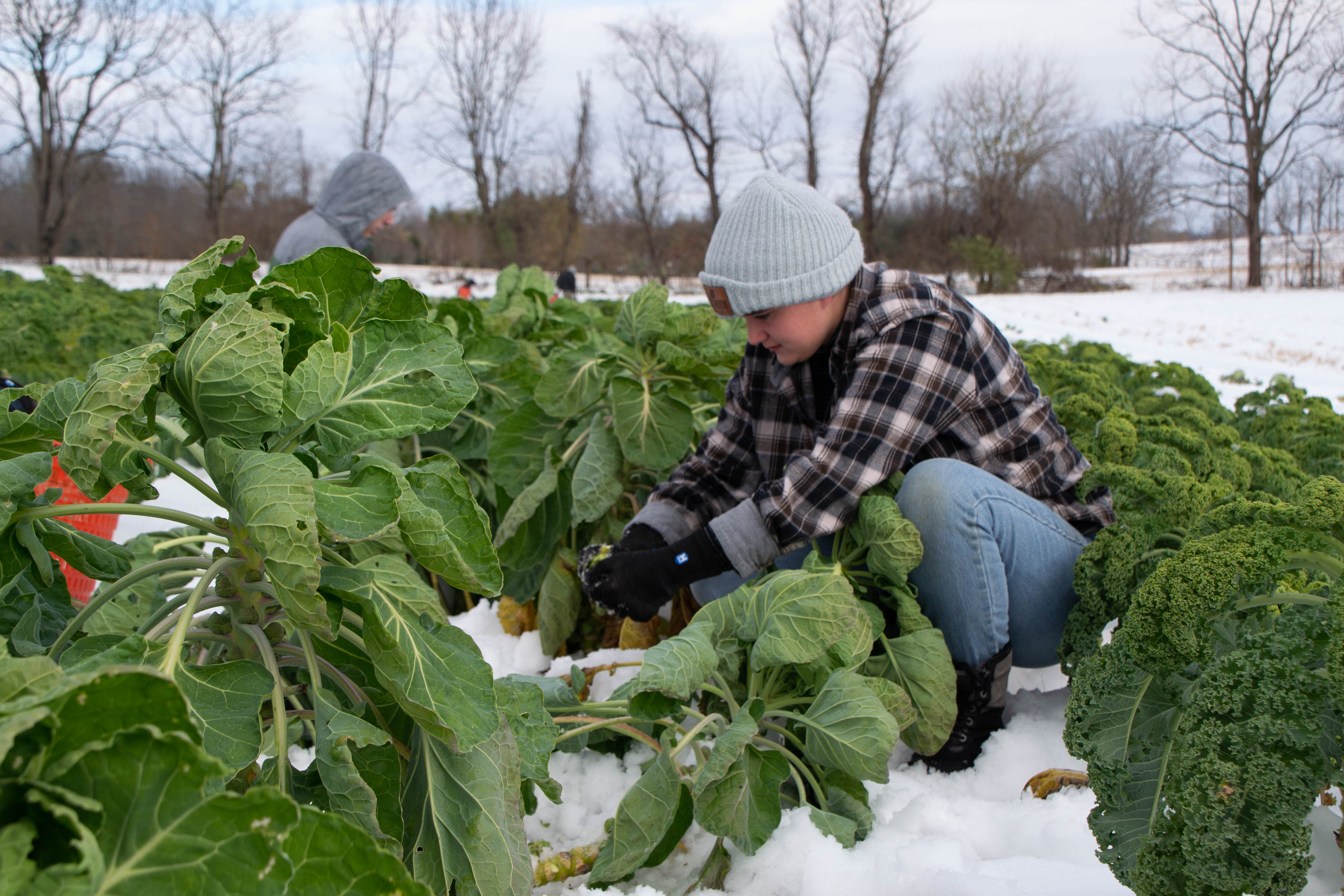 Student Farmers are the backbone of the Dickinson College Farm.
The College Farm is a diversified program offering opportunities for hands-on experience in sustainable food production, renewable energy, animal husbandry, and lots more. We manage the campus composting program, maintain a thriving stand at Carlisle's weekly farmers' market, grow food for the dining hall and are involved with many community-based projects; from class visits, to educational field days, workshops and public tours. Student farmers can be sure to be involved with all aspects of the farm's projects!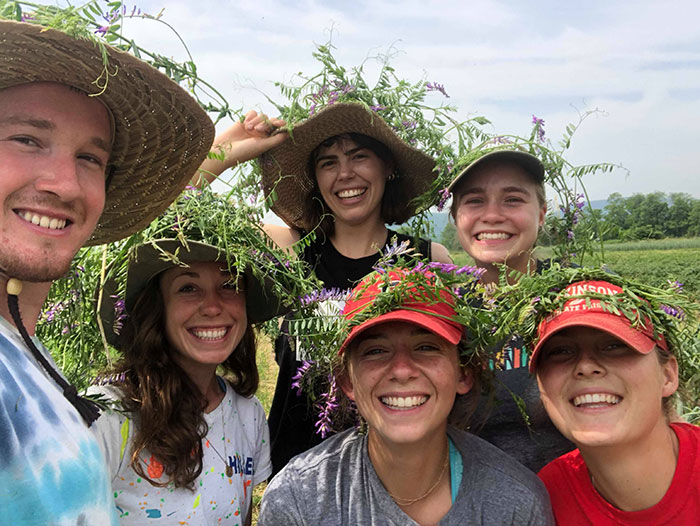 Interested in Volunteering on the College Farm?
Volunteering at the College Farm offers students a chance to escape the library and refresh their minds and bodies for an afternoon or morning! Transportation is provided for all Farm shifts and no farming experience is necessary.
Weed n' Feed
Every Friday afternoon during the semester, College Farm vans depart the Kaufman Building at 1pm for an afternoon of Farm work, capped off by a chance to relax and eat a tasty snack. This is a great weekly chance to get off campus and build community with fellow Farmers! Please volunteer to farmcoordinator@dickinson.edu by noon on Thursday if you are interested in attending.
Volunteering Shifts
Farm shifts depart campus every day at 8am and 1pm and welcome volunteers to come along! Please check our blog for an updated list of contact information.