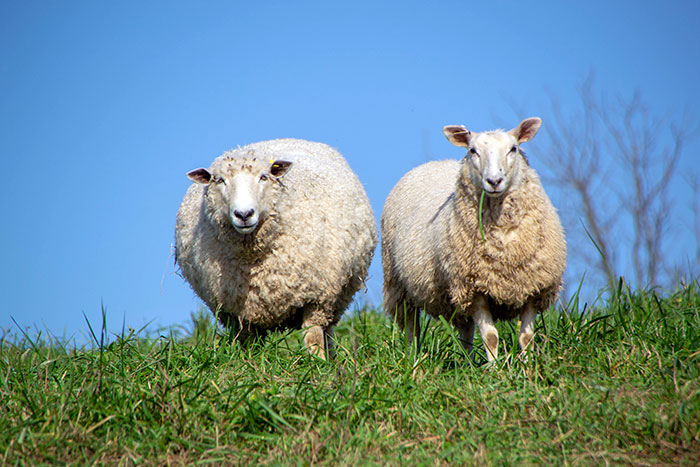 "There is a certain rhythm and schedule to the work that we do but somehow each day evolves differently. Nothing ever runs exactly to plan which, to me, is a wonderful life meditation to practice. I am not in control of that which is greater than I."

Jenn Halpin, Director of the Dickinson College Farm
80 acres
7 miles from campus
15 acres of vegetable production ground
30 acres of rotating animal pasture
800 lbs. per day of food waste saved from the landfill and converted into nutrient-rich compost
3 types of livestock: sheep, grass-fed beef cattle and laying hens
1 Farm Dog named Bella
100+ members & families in our Campus Supported Agriculture subscription program
40+ academic labs, independent research projects, school tours, community tours, homesteading workshops, campus events and educational programs each season
3 off-grid, Mongolian-style yurts
18 part-time student farm employees during the academic year
6 full-time student employees from May-August
5 full-time post-baccalaureate positions
1,000+ pounds of tomatoes delivered to the Dining Hall weekly during tomato season.
9 ingredients in our famous Red Devil Hot Sauce
1 Annual Harvest Fest Celebration
1 Annual Local Food Dinner
17+ vegetable items offered each week at our Campus Supported Agriculture pick up locations
Get your hands in the dirt. Work hard. Care for the land. Share what you grow. Eat well. Come visit us!