Christopher Noonan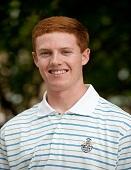 Christopher Noonan '15 from Durham, N.C.
College vs. University?
Deciding on where to go to college is a big decision. It was certainly the most significant decision that I have made in my life so far. After taking trips to about a dozen colleges, I had a clearer vision of what I wanted in a school. First off, I discovered that I was looking for a college rather than a university. Secondly, I was looking for a smaller liberal-arts school, which would allow me to have a greater connection with my professors. This was because I knew that I wanted more personal attention, smaller classes, and the luxury of knowing my professors. I believed that through a small, liberal-arts college, I would become a more diversified and well-rounded person. With the exposure I've had to different cultures and religions, I have surely made the right choice in selecting Dickinson College for the next four years of my life.
Staying in the Game
Being able to play on the golf team was another big factor for me in picking a school. I knew that going to a Division I school would distract me from my studies because of the schedule that a Division I team demands. By participating in a Division III golf team, I would be able to balance my life as an athlete and as a student. I knew that this balance in academics and sports was extremely important for a healthy lifestyle at college.
Couldn't See Myself Anywhere Else
When I had my lists narrowed down, I came back to Dickinson for a recruiting trip with the golf team. I immediately felt welcomed into the Dickinson community and could not get over how nice everyone was here. I honestly could not see myself anywhere else after that trip. That is why I decided to apply Early Decision, and so far it has been one of the best decisions of my life.