Why I Chose Dickinson - Personal Stories
Discover why these current Dickinson students and recent grads decided that Early Decision was right for them. You'll find that whether they were excited by Dickinson's welcoming community, global focus or the college's strong commitment to community engagement and sustainability, these students knew Dickinson would provide a natural place to pursue their passions and exceed their own expectations. Read more about each student by clicking on their stories below.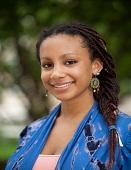 Sena Agawu
Pennsylvania Furnace, Pa.
I was very attracted to the college's global perspective and approach to education and learning. I am someone whose interests are all over the board, but at Dickinson, I could find classes, majors and minors that would tailor to my interests and guide them in the right direction.
Learn more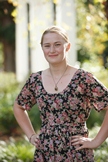 Surya Brown-Moffitt
Redwood City, Calif.
It seemed to me that at most schools you spend more of your time doing the things you are required to do than the things you love. Dickinson, however, seemed to have somehow mixed the two. All the classes sounded amazing and all of the students I met were so passionate. I was amazed that these people were able to incorporate their interests into whatever they were doing.
Learn More
Alex Dillon
Stevens, Pa.
Stephen C. Hoefer Jr.
Dallas, Texas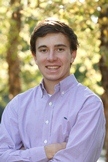 A culture of service among the student body was also important to me when choosing a college and now that I have arrived I can see that there is an engaged student body on campus. In the end, I felt extremely comfortable at Dickinson—its strengths matched my interests and that is what led to my decision to apply Early Decision. Learn More
Sabiha Madraswalla
Storrs, Conn.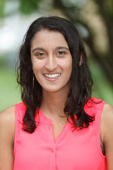 I grew up by the campus of a larger university, so I had already got that "big-school" feeling, and knew I didn't want it. I would walk around the campus and see students walking alone, and I realized that I wanted a school where I could have a conversation with someone while I was walking to class—a school with a good sense of community.
Learn more
Denise Mousouris
Virginia Beach, Va.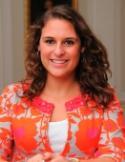 Upon visiting Dickinson, I was immediately welcomed by a beautiful campus saturated by an engaged and involved student body. In pursuit for my ideal college with a diverse yet tight knit community, I stumbled on another aspect I wished to surround myself with: a sense of history.
Learn more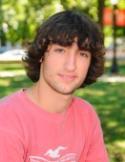 Brendan Murtha
Natick, Mass.
When the college search and application process began I was hardly excited. I just wanted to enjoy my senior year rather than spend tedious hours filling out applications and composing essays. I looked at five or six schools before arriving at Dickinson. I didn't know much about it, but I knew it sounded like an interesting place. Still, going to the campus I had the immature idea in my mind that I didn't really care [about the college process]. After this first tour and information session my mind was changed. I left campus that afternoon knowing that Dickinson was the college I wanted to attend. I was thrilled: a decision I figured would test my abilities turned out to be one of the easiest and best decisions of my life.
Learn more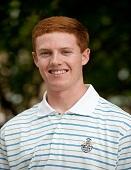 Christopher Noonan
Durham, N.C.
Being able to play on the golf team was another big factor for me in picking a school. I knew that going to a Division I school would distract me from my studies because of the rigorous schedule that a Division I team demands. By participating in a Division III golf team, I would be able to balance my life as an athlete and as a student.
Learn more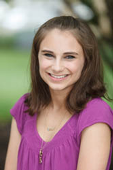 Sara Pattiz
Scarsdale, N.Y.
During my college search, adults kept telling me, "When you're at the right school you'll know" or "You'll get a good feeling." As far as I knew, this feeling thing didn't exist. When I saw Dickinson, the "feeling" developed.
Learn more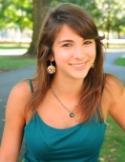 Ailin Pipkin Gabay
Buenos Aires, Argentina
As soon as I discovered Dickinson, I knew that it was the ideal place for me. I was fascinated with the idea of a place where I could take classes from different fields, where I could find opportunities to start my own projects, where I could share my points of view with people from diverse backgrounds and where I could belong to such a multicultural and intellectual community.
Learn more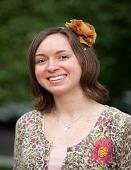 Alexandra (Lexie) Raczka
Mansfield, Mass.
I remember walking on the campus and just feeling something...The sustainability of the school was also a big draw. I plan to study environmental science and wanted to find a school that "practiced what it preached," which Dickinson does.
Learn more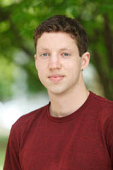 Nick Stender
Chicago, Ill.
After getting to experience a college class, I had the opportunity to speak to some professors in a really informal capacity. The fact that busy college professors would give up an hour of their time to talk with me, a mere prospective student, made quite an impression on me.
Learn more