Dickinson's Bee Cooperative

The Hive is the newest living laboratory at Dickinson. The Hive engages students, staff, and faculty in learning about sustainability problems and solutions through the direct experience of beekeeping, honey production and community building. Two European honey bee hives (Apis mellifera) were installed behind Rector Hall in Fall 2016, and the Center for Sustainability Education is working to create a team of volunteer members to assist in every step of the process. Ultimately, learning by doing.
Keeping honey bees is in immensely rewarding experience, but The Hive @ Dickinson is about much more than just keeping bees so they make us honey and money. Members of The Hive advocate for pollinator-friendly policies, build and improve native bee habitats on and off campus, and particpate in educational programs on the significance of pollinators and the challenges facing them.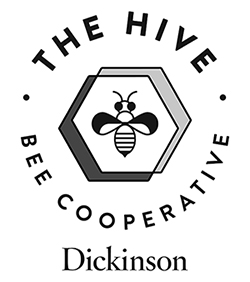 For more information contact:
Projects Coordinator
Center for Sustainability Education
717.254.8199
thehive@dickinson.edu