Reducing Emissions Through Sustainable Transportation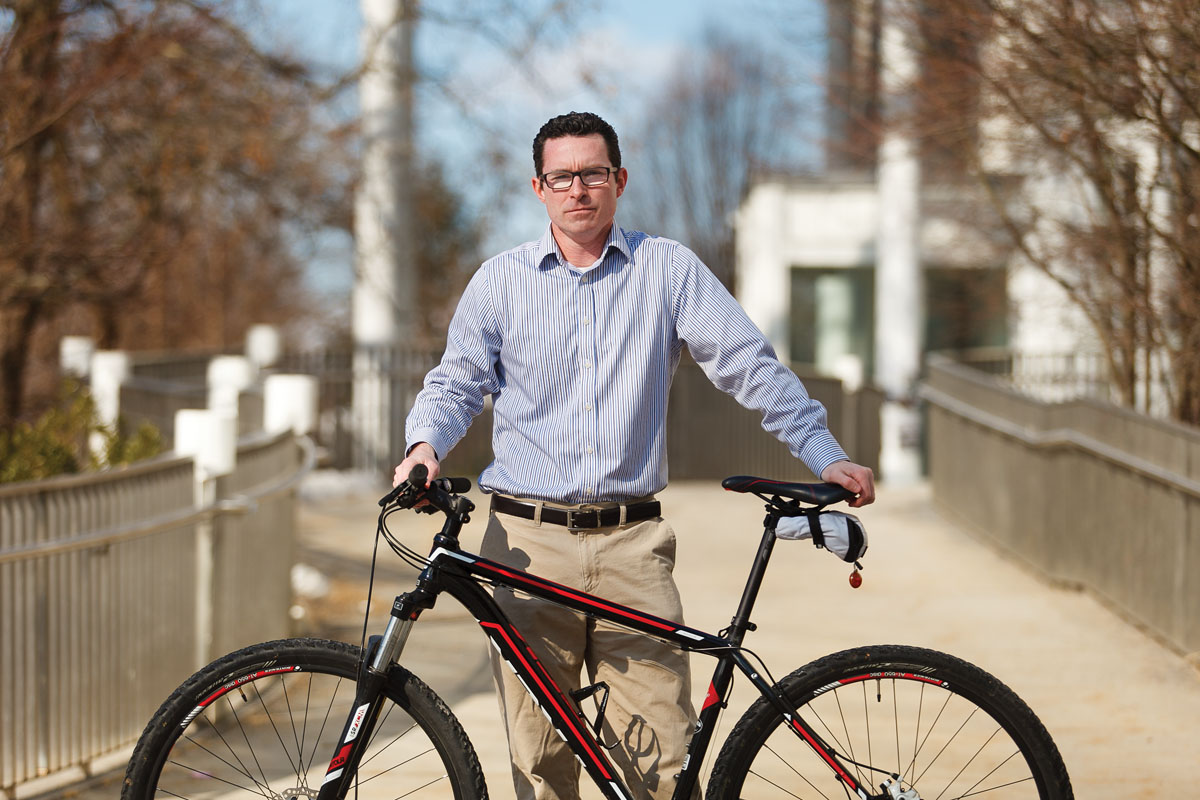 Dickinson is committed to creating options for sustainable transportation in and around campus. Our Climate Action Task Force addressed the issue of transportation directly, and created excellent recommendations for pursuit over the next few years. However, Dickinson has already made great progress in the following areas of sustainable transportation:
The Center for Sustainability Education, guided by Dickinson's Bicycle Advisory Committee works to create sustainable biking options through bike share, convenient bike racks, long-term indoor bike storage, a biking listserve, Biking @ Dickinson blog and The Handlebar. Check out the Dickinson Biking program to learn more.
Commuter Services of PA provides free transportation opportunities for all Dickinsonians! Programs include carpooling and vanpooling, emergency ride home, and bicycling and safe-walk commuting to campus. Commuter Services of PA is a professionally staffed organization funded by Federal Congestion Mitigation & Air Quality funds. Through their free services, they work to reduce traffic congestion by helping commuters find alternatives to driving alone. Using these alternative options also helps improve air quality, and fewer cars in rush hour can mean safer highways, too.
The Capital Area Transit bus system supports Carlisle and the surroudning region. This service allows students to get around Carlisle and the surrounding area without personal vehicles.
The bus has multiple routes in and out of Carlisle. Additionally, there are routes to Shippensburg and other nearby towns. Route C runs between Carlisle and Harrisburg, putting students within reach of the train station and airport. It picks up at the intersection of High and Hanover, only a short walk from campus, and stops at the Market Street Transfer Center in Harrisburg, near the train station. There are also stops at popular shopping centers, such as Camp Hill. Fare to Harrisburg is about $2.00. Students are encouraged to take advantage of this cost-effective and sustainable transportation option. Check out routes and schedules online.
Vehicular Transportation:
Dickinson College worked with the Carlisle Borough and other members of the community to study transportation problems in Carlisle. The study resulted in a $2.8 million "Road Diet" being funded and implemented by PennDOT. The Road Diet has alleviated some traffic issues and made Carlisle more pedestrian and bicycle friendly by reducing High and Hanover streets from two to one lane in each direction in the downtown core, adding bike lanes, adding turning lanes, and other changes.
Dickinson owns eleven hybrid passenger vehicles for use by faculty and staff when traveling on college business. Zipcars are available for rent to students as well as faculty and staff. Student Development and the Department of Public Safety provide shuttles to and from Harrisburg on weekends and major breaks. Remember, any carpool is good for us! Check out info on break shuttles etc. on the Department of Public Safety transportation page.