Northside Ride 2023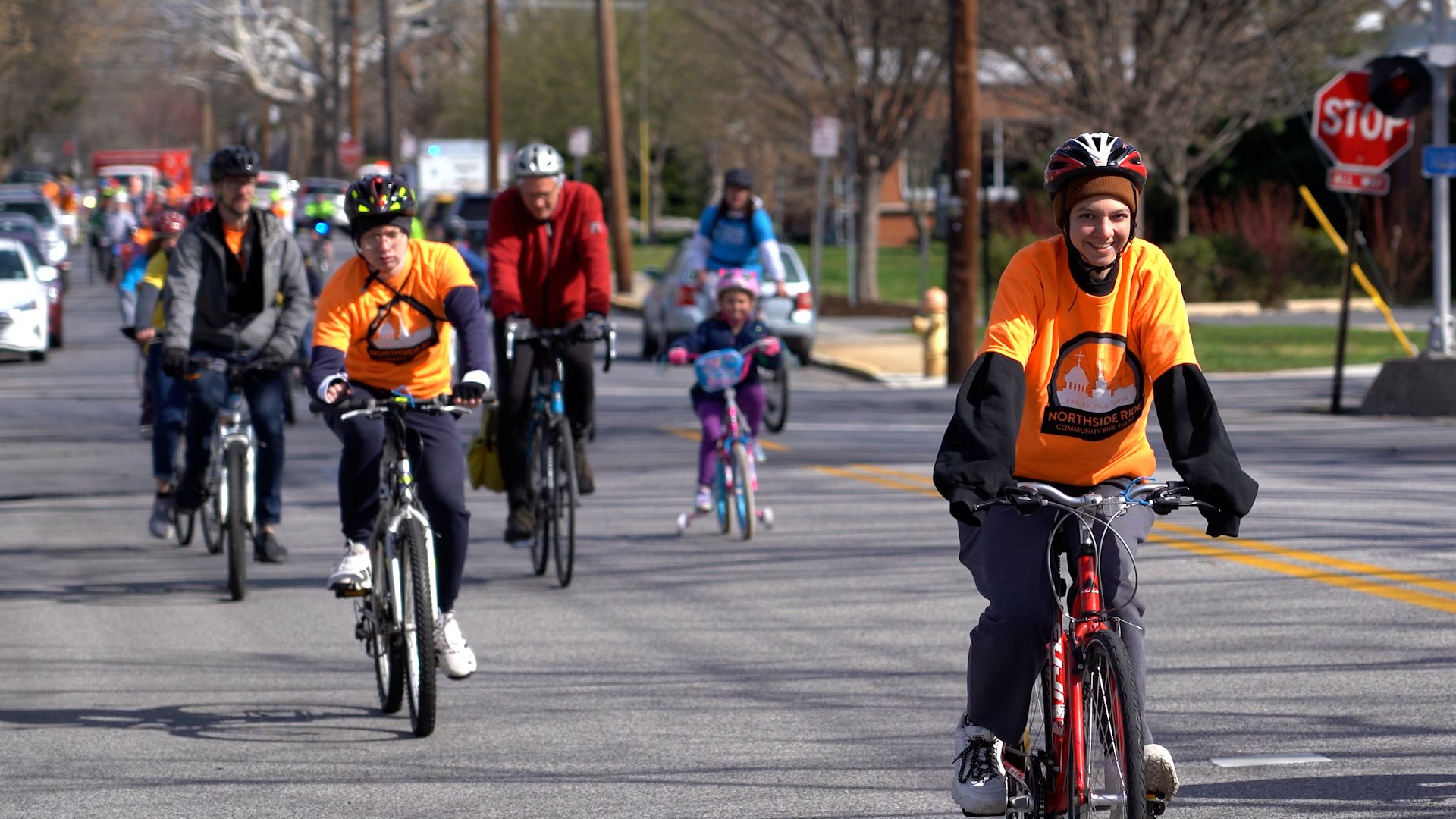 April 1, 2023 (Rain Date: April 15, 2023)
What is the Northside Ride?
Bicyclists of all ages are invited to join a community bike ride around Carlisle's Northside neighborhood. Let's celebrate this and learn how to ride safely, together. The Northside Ride will bring together community members of all ages to explore our neighborhood on bikes. The ride will:
Provide helmets, lights and locks to neighborhood riders who do not have them.
Promote bicycles as an effective form of sustainable transportation within and beyond the Northside of Carlisle.
Practice bicycle safety.
Connect residents to each other and local resources and organizations while building inclusive communities.
Build sustainable communities through biking, education and partnerships.
When and where is the Northside Ride?
The Northside Ride will take place on Saturday, April 1, 2023 with registration, free minor bike repairs and free pancake breakfast starting at 9:00 a.m. at New Life Community Church, 64 E North St., Carlisle. The all-ages, all-abilities, bike ride (other wheels welcome too- scoot/skate/blade) will depart at 10:15 am.
The ride will follow a 3.8 mile route (with guides and fire police escorts) to waypoints including the YWCA of Carlisle, Dickinson's Handlebar, Project SHARE, Carlisle Tool Library and will end at Hope Station, 149 W. Penn St., Carlisle for an ice cream social about 12:15 pm. Educational stops along the way will provide information about our community assets and a bike-safety related activity or demonstration.
Timeline:
9:00 AM: Registration, Free Pancake Breakfast, Minor Bike Repairs, Helmet Fitting, & Educational Fun in New Life Community Church Parking Lot
10:15 AM - 12:15 PM: 3.8-mile Community Bike Ride to visit sites in the Northside
12:15 PM: Ice Cream Social Finale at Hope Station with WDCV Radio
Why should you participate?
The Northside Ride is a lot of fun, for everyone! This event is cherished by Carlisle community members because it is educational, social, and welcoming. And when else do you get to go on a bike ride with 100+ others?
The event will provide FREE helmets, bike lights and locks to neighborhood riders who participate. All participants will be required to sign a waiver, and participants under age 14 must be accompanied and supervised by an adult on the ride. The ride and its associated events are free and open to the public and masks are encouraged. On site registration will be required. Advanced registration isn't necessary.
How can you get involved?
Contact biking@dickinson.edu if you are interested in volunteering your time or donating resources.
We cannot carry out this community event without you. Here's some ways to help:
Volunteers are needed to lead stations, mentor youth, carry out registration, and help with the pancake breakfast & ice cream social! Contact us for more information on how you can help/
Funding support allows us to provide helmets, locks and lights to all community riders in need! Want to donate?
Tell us and others you are going by RSVPing on the Northside Ride Carlisle 2023 Facebook Event
Help us spread the word:
Co-Sponsored By:

Carlisle Tool Library • Carlisle Victory Circle • Carlisle West Side Neighbors • Dickinson College• Harrisburg Bicycle Club • Hope Station • LifeCycle Carlisle • New Life Community Church • Project SHARE • YWCA Carlisle & Cumberland County