Bike Potlucks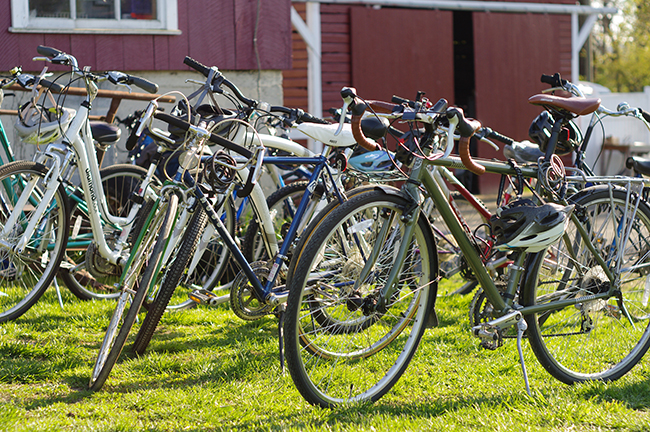 A Biking @ Dickinson Tradition
Every semester the Center for Sustainability Education hosts a bike ride to a local destination. The event is designed to build community, improve rider skills and safety, and introduce Dickinsonians to local, bikable destinations. Pre-registration is requested for this free, fun, adventure. Ride groups based on ability are organized with experienced ride leaders for each group. Past events have had 30 to over 100 Dickinson student, faculty, staff, alumni and family participants.
Once at the destination, participants can share a meal, explore the area, play games and meet new people.
The Center for Sustainability Education is always looking for co-sponsors, ride leaders, and new participants in this Dickinson tradition. E-mail biking@dickinson.edu for more information.
Register Now: Fall 2019
Bike To Block Party
The YWCA of Carlisle is having their 100th Anniversary in the form of a community Block Party. There will be live entertainment, cultural activities, street dancing, food vendors and more! Let's get Dickinson together to show the community how much we care!
Saturday, September 14, 2019 | 4:30 - 6:30 pm (although you can come back whenever you would like)

Riders depart DPS parking lot. Faculty, staff, students, and alumni are invited.
Pre-registration is requested as it helps us plan. We will be in touch with all riders prior to the event with more details.