Fall 2017 Visiting Artists
Every year, acclaimed arts professionals come to Dickinson to present their work and interact with students in small groups, in and out of the classroom. Learn more about these distinguished guests.
Fall 2017 Artists-in-Residence
The Factory Seconds Brass Trio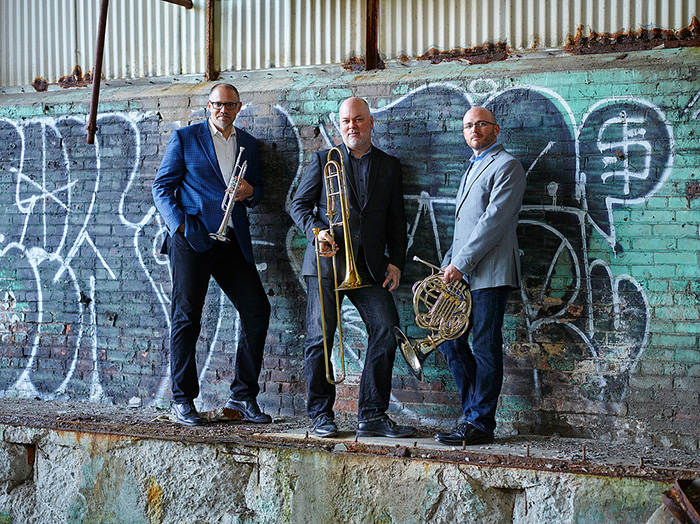 The Factory Seconds Brass Trio's Jack Sutte (trumpet), Jesse McCormick (horn) and Richard Stout (trombone) each occupy second-chair positions in the Cleveland Orchestra and are faculty members at Baldwin Wallace Conservatory of Music. Since 2012, the ensemble has expanded the repertoire horizons for brass trio by transcribing and performing early music for three voices while also performing music of our time. The Factory Seconds Brass Trio performs at Dickinson Sunday, Sept. 17, at 4 p.m., in Rubendall Recital Hall, Weiss Center for the Arts.
Learn more
Peterson Toscano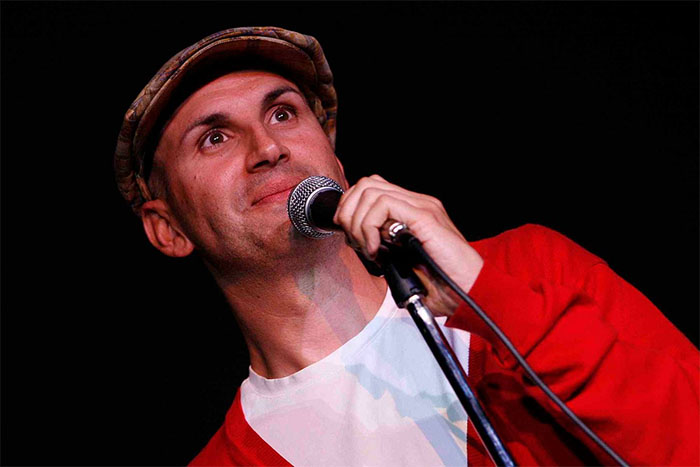 Playwright, actor and activist Peterson Toscano draws from his experiences as a gay man with a conservative religious upbringing and his research into climate change, gay activism, Biblical teachings and more to connect contemporary issues to literature, science, his own bizarre personal experiences and even the odd Bible story. During his Oct. 3 performance at Dickinson, Toscano plays a whole cast of comic characters who explore the serious worlds of gender, sexuality, privilege, religion and environmental justice.
Learn more
Lindsay Deifik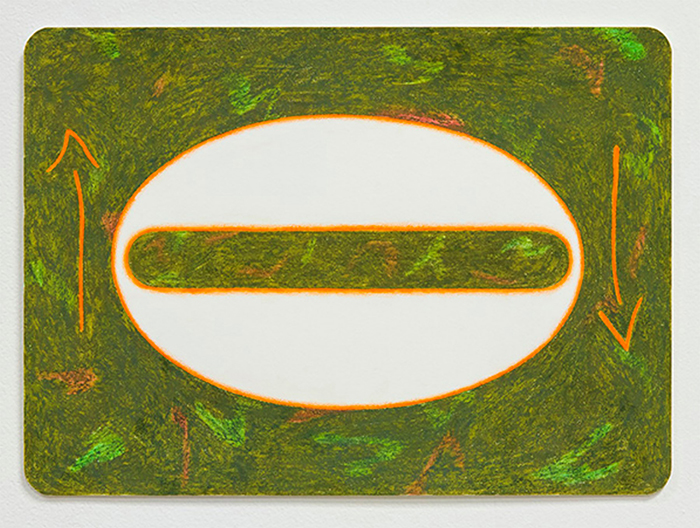 Lindsay Deifik, Big Mouth, 2017.
Philadelphia-based artist Lindsay Deifik works in printmaking, drawing and installation. A former co-director and resident of Front/Space and a 2013 Rauschenberg Seed Grant recipient, Deifik recieved a BFA in printmaking and drawing from Washington University, St. Louis, Mo., and her MFA from the Tyler School of Art. She has been an artist in residence at ACRE, the Philadelphia Art Hotel, the Charlotte Street Foundation's Urban Culture Project and an Apprentice at the Fabric Workshop and Museum.
Deifik's Dickinson residency includes an Oct. 4-25 exhibition of her recent work, and she will deliver an artist's talk at the Goodyear Gallery Oct. 25 at 6 p.m.
Learn more
The Highlands Duo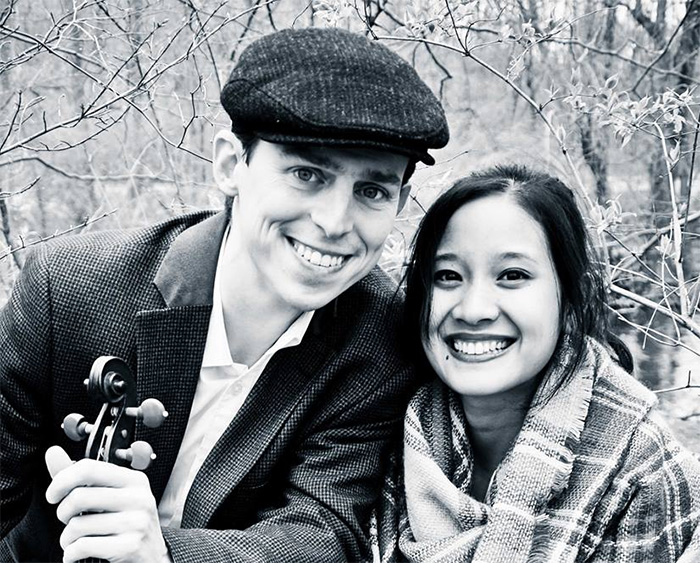 Artists-in-Residence The Highlands Duo (Benjamin Shute, baroque violin; and Anastasia Abu Bakar, harpsichord) use historical instruments and performance practices to bring 17th- and 18th-century music to life. Ben performs on an old Scottish violin by Joseph Ruddiman of Aberdeen (1775) that has many overtones of peat and bagpipes, and he uses an English-model baroque bow by Harry Grabenstein. Anastasia performs on a Flemish-style harpsichord by David Sutherland (1980).
The duo formed in 2009 in Freiburg, Germany, where Shute and Abu Bakar were studying at the Hochschule für Musik. During their time in Freiburg, and later Frankfurt, they were mentored by leading members of the Freiberger Barockorchester, Akademie für Alte Musik Berlin, Musica Antiqua Köln, Berliner Barock Solisten and La Stagione Frankfurt. The duo has performed at European venues including Schlosskonzerte Bad Krozingen and Schlossfestspiele Marburg as well as a number of venues in the United States.
The Highlands Duo will perform at St. John's Episcopal Church on Saturday, Nov. 4.
Learn more
Past Visiting Artists
Spring 2017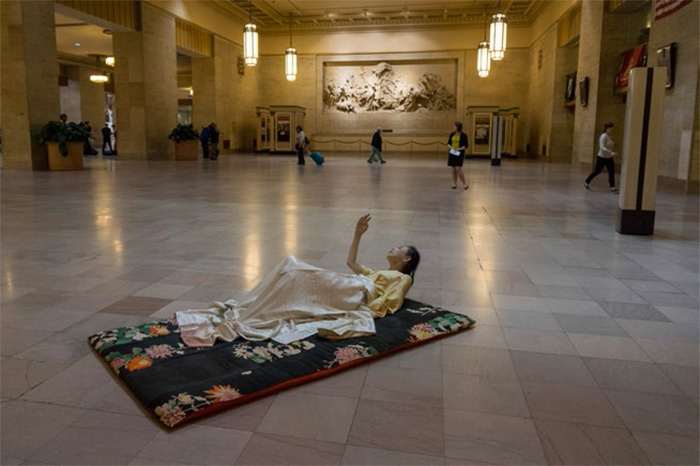 Fall 2016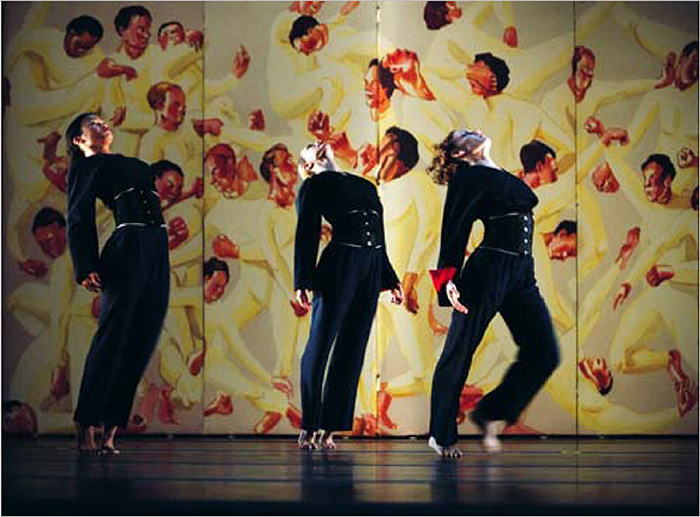 Spring 2016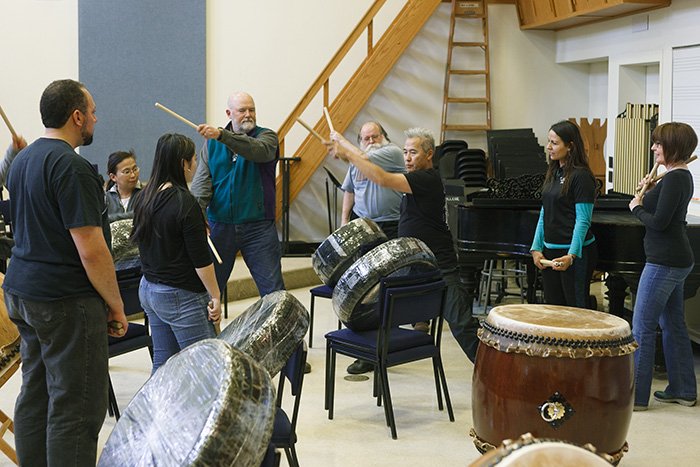 Fall 2015: Amy Boone-McCreesh, Daniel Finch and Brenton Good, Singer Pur, Janie Cole, Mohammed Fairouz, Shani Collins-Achille and Katie Roy '15, Adaskin String Trio
Spring 2015: Michael Wille, Feng Weina, Holland Cotter, Michael Clayville and Relâche
Fall 2014: Peter Minkler, Amernet String Quartet and Matthew Bengtson, Lorrie Moore, Sarah Cahill, John Sanborn and Relâche
Spring 2014: Bill Bowers, Judith Schaechter, JACK Quartet and Paul Muldoon