Spring 2017 Visiting Artists
Every year, acclaimed arts professionals come to Dickinson to present their work and interact with students in small groups, in and out of the classroom. Meet the distinguished artists who will visit Dickinson during the fall 2016 semester.
Shoshannah White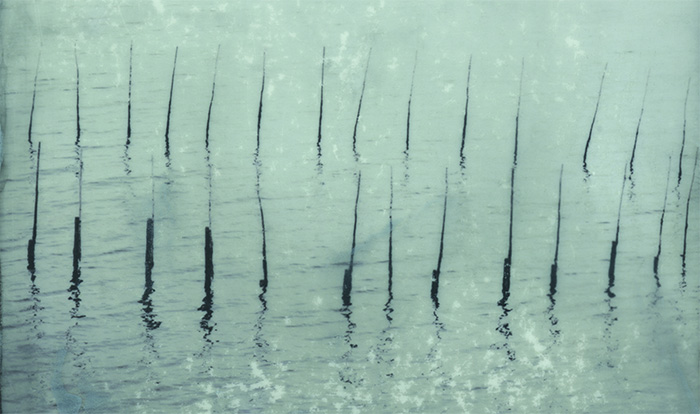 Shoshannah White is a widely exhibited photographer/artist whose work has appeared in major publications, including Photo District News, National Geographic, Newsweek, Psychology Today, Details, Paris Vogue, Der Speigel and The Wall Street Journal. One of her installation pieces, which incorporates photography into architectural and sculptural form, was selected as one of the top-50 installations in the United States by Americans for the Arts, in Public Art Network's Year in Review 2012. She is the recipient of an artistic residency funded in part by the National Endowment for the Arts.
White received a B.F.A. from the Savannah College of Art and Design and studied at the Center for Creative Imaging and Maine Photographic Workshop. Several of her photographs are included in the globally traveling Dancing Bear Collection of W.M. Hunt and are featured in the accompanying book, The Unseen Eye. White's work mixing photographic media with encaustic paint is highlighted in The Book of Alternative Photographic Processes.
A participant in the Portland Museum of Art's Artist Intervention series, White has been a guest critic at the University of Southern Maine and a visiting artist and lecturer at the Maine Photographic Workshop and the Wheelock College in Boston, Mass. She has taught workshops privately and at the Maine Media Center. White also is a mentor through the Young Photographers' Alliance, a program sponsored by the American Society of Media Photographers.
White visits Dickinson through a residency established by Sylvia Smith '73, a senior partner at a major Manhattan architectural firm who majored in art & art history at Dickinson and serves as a Dickinson trustee. As Dickinson's 2016-17 Sylvia J. Smith '73 Artist-in-Residence, White will spend six weeks on campus, working in Goodyear Studios on photographic and installation works. An exhibition, highlighting works created on campus, will be on display in the Goodyear Gallery March 21-April 22.
Learn more
Eugene Wang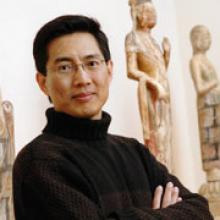 Eugene Wang is the Abby Aldrich Rockefeller Professor of Asian Art at Harvard University, where he received a Ph.D. in 1997. A Guggenheim Fellow (2005) and recipient of ACLS and Getty grants, Wang has published extensively on Chinese art history, ranging from ancient funerary art to modern and contemporary Chinese art and cinema. Past research includes analyses of ancient bronze mirrors, Buddhist murals and sculptures, reliquaries, ink paintings, calligraphy, woodblock prints, architecture, photography and films. Current research encompasses issues of art without spectators, visual programming, mind and matter, material forms of intelligence, imaging technology across mediums and visual representations of "consciousness" and multi-sensorial experiences.
In 2016 Wang received an Academic Achievement Award from Japan in recognition of his book Shaping the Lotus Sutra: Buddhist Visual Culture in Medieval China. He is the art-history associate editor of the Encyclopedia of Buddhism (Macmillan, 2004), and he serves on the advisory board of the Center for Advanced Studies, National Gallery of Art, and on the editorial board of The Art Bulletin.
Wang visits Dickinson through the Jane L. and Robert H. Weiner Lecture in the Fine Arts program, sponsored by the Department of Art & Art History. Recent Weiner lecturers include art historians Michael Fried and James Elkins, artists Judith Schaechter and Mary Miss and art critic Holland Cotter.
Learn more
Eiko Otake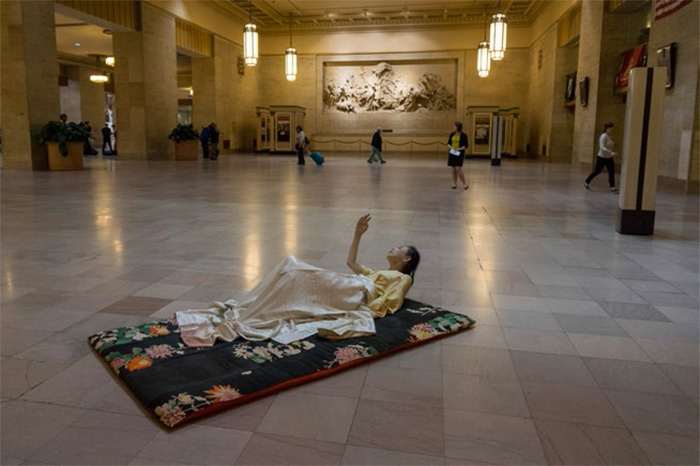 Renowned choreographer/dancer Eiko Otake presents A Body in Places, her first solo work after performing with spouse and fellow dancer/choreographer Takashi Koma Otake, as Eiko & Koma, for more than 40 years.
As part of Eiko & Koma, she is the recipient of Guggenheim fellowships, the United States Artists Fellowship, a MacArthur Fellowship, the Samuel H. Scripps American Dance Festival Award, the Dance Magazine Award and a Doris Duke Artist Award. The acclaimed husband-and-wife duo created gallery installations for New York's Museum of Modern Art, the Whitney Museum and the Walker Art Center, among others, consisting of new and restaged works, exhibitions and media works. A monograph of its works, Eiko & Koma: Time is Not Even, Space Is Not Empty, was published by the Walker Art Center.
Eiko began working on her current project in 2014, as her partner nursed an ankle injury, and that work has transformed her long career. A Body in Places is funded by the Pennsylvania Academy of the Fine Arts (PAFA) with support of the University of Arts, and includes an accompanying exhibition, A Body in Fukushima, featuring images of the dancer by photographer William Johnson.
Eiko has performed A Body in Places in unexpected sites, including New York and Philadelphia train stations, the sites of disaster and protest in Japan and Hong Kong and on the streets of Santiago, Chile. "Without Koma to dance with, Eiko, as something of a conduit, is drawing energy from the places she inhabits," writes The New York Times.
This spring, one of those places will be Dickinson. During her residency, Eiko will bring her work to several unexpected sites on campus, and will engage students and faculty in the arts and beyond. Her visit is co-sponsored by the Clarke Forum for Contemporary Issues and the Department of Theatre & Dance.
Learn more
PAST VISITING ARTISTS
Fall 2016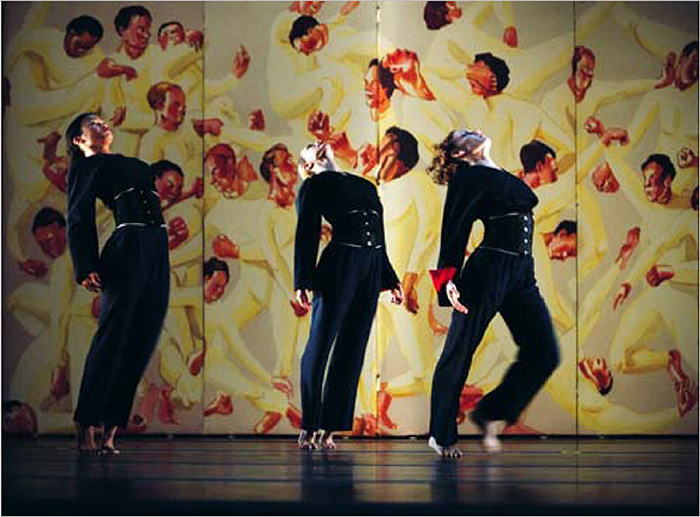 Spring 2016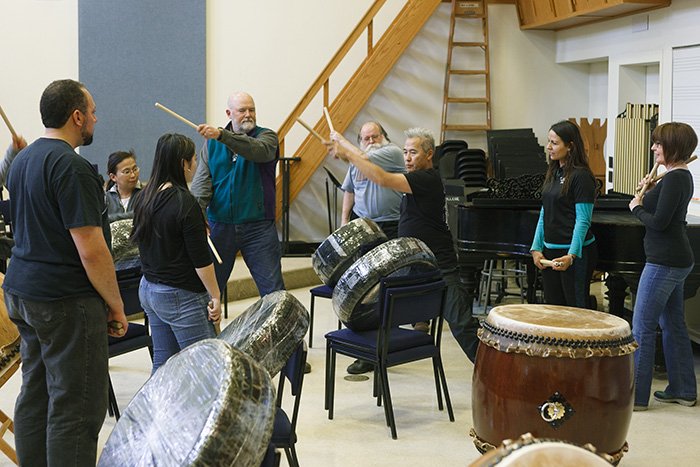 Fall 2015: Amy Boone-McCreesh, Daniel Finch and Brenton Good, Singer Pur, Janie Cole, Mohammed Fairouz, Shani Collins-Achille and Katie Roy '15, Adaskin String Trio
Spring 2015: Michael Wille, Feng Weina, Holland Cotter, Michael Clayville and Relâche
Fall 2014: Peter Minkler, Amernet String Quartet and Matthew Bengtson, Lorrie Moore, Sarah Cahill, John Sanborn and Relâche
Spring 2014: Bill Bowers, Judith Schaechter, JACK Quartet and Paul Muldoon