Substance Use Services
The Wellness Center offers substance use evaluations, group sessions, and individual counseling sessions for students interested in identifying the role that substances are currently playing in their life or why their use of a particular substance has recently increased. Additionally, students are also seen for mandated substance use assessments as part of conduct sanctions received through the College or following hospitalizations for alcohol intoxication.
Alcohol eCHECKUP TO GO
What is Alcohol eCHECKUP TO GO?
The Alcohol eCHECKUP TO GO is an interactive web program that allows college and university students to enter information about their drinking patterns and receive immediate, personalized feedback about their use of alcohol. It takes about 20-30 minutes to complete, is self-guided, and requires no face-to-face contact time with a counselor.
What does it do?
When you access the Alcohol eCHECKUP TO GO, you are prompted to enter information about yourself, such as drinking habits, etc.
After all information has been entered, the Alcohol eCHECKUP TO GO calculates a number of variables and compares your responses to national and local college norms. Then, your personalized feedback is displayed in an easy-to-read format.
Want feedback on your use of alcohol?
Complete the ALCOHOL ECHECKUP TO GO and see where you stand!
Cannabis eCHECKUP TO GO
The Cannabis eCHECKUP TO GO program is an online prevention and intervention tool designed to help students reduce their marijuana use. It is an evidence-based program giving personalized feedback to users. All information in the program is anonymous and users cannot be identified.
Peer Educators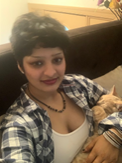 Hi everyone! I am Venus Bhatt (they/ she), a junior (Neuroscience and Theatre double major) international student from Nepal. I am a second year Resident Advisor and being one brought me to many circumstances that made me realize how important it is to understand the use and abuse of substance. This is the reason why I am a peer educator so that I can share resources with students of Dickinson for them to have safe and productive years on campus. I am extremely excited to work with the Wellness Center this year!


My name is Sarah Zuniga, I am in my junior year at Dickinson, and I am a Psychology major. I wanted to become a Peer Educator because it seemed like a great way to connect with my fellow students and make a difference in the Dickinson community. I hope to provide education on alcohol in a way that is engaging, down-to-earth, and even fun! This is my first year as a Peer Educator, and I am excited to be more involved in my community.




Why I am a peer educator: I am looking forward to being able to help students navigate the risks of substance and alcohol use in order to educate and keep our community safe. As it is my first year as a peer educator, I am excited to implement programs and activities to engage students in a safe drinking culture on campus and enable them to have access to resources and information on substance use.