Fall 2018 Visiting Artists
Every year, acclaimed arts professionals come to Dickinson to present their work and interact with students in small groups in and out of the classroom. Learn more about these distinguished guests.
Fall 2018 ARTISTS-IN-RESIDENCE
Randy Napoleon (jazz guitarist)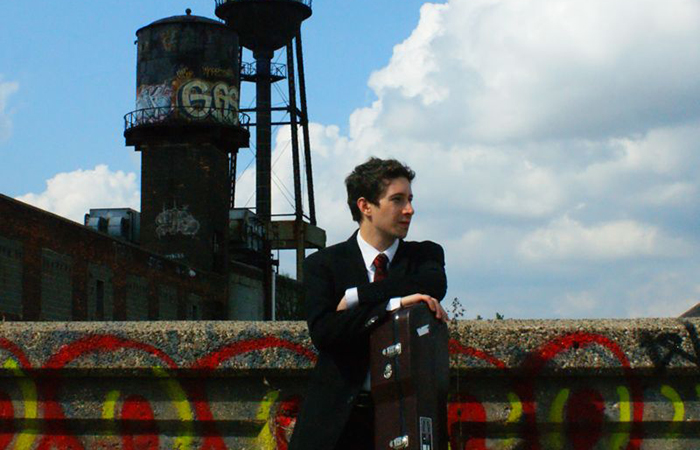 Randy Napoleon joins the Faculty Jazz Ensemble on Friday, Sept. 21, for an evening of jazz favorites.
Dubbed "spectacular" by the legendary George Benson (Vintage Guitar Magazine, March 2010), Napoleon is a jazz guitarist, educator, composer and arranger who has toured with Freddy Cole, the Clayton-Hamilton Jazz Orchestra, Benny Green and Michael Bublé. He also leads a trio, quartet and three-horn sextet, and he teaches jazz guitar at Michigan State University.
Napoleon has performed on national and international television shows, including The Tonight Show, Late Night With David Letterman, The View, The Today Show and The Ellen DeGeneres Show. He arranged and performed on Freddy Cole's 2010 Grammy-nominated CD Freddy Cole Sings Mr. B. and is featured on Michael Bublé's Grammy-nominated CD Caught in the Act. He also is the guitarist on several other CDs by Freddy Cole and by the Clayton-Hamilton Jazz Orchestra.
The Newberry Consort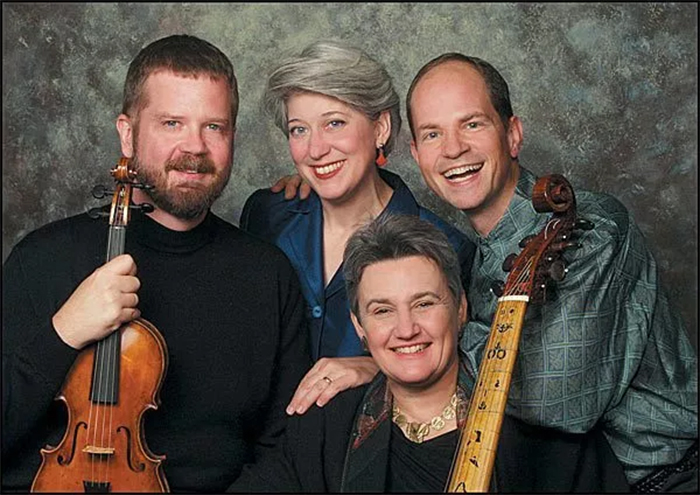 Directed by David Douglass and Ellen Hargis, The Newberry Consort brings together a star-studded roster of artists to present world-class performances of music from the 13th to the 18th centuries (and, occasionally, beyond). Now in its third decade, the Consort is affiliated with the Newberry Library Center for Renaissance Studies, offering interdisciplinary classes in the humanities, and it also serves as an ensemble-in-residence at both the University of Chicago and Northwestern University, interacting with college students in the classroom and in performing ensembles. At Dickinson, The Newberry Consort presents "Forbidden Love: The Passion of Héloïse and Abélard" during an Oct. 27 concert on campus co-sponsored by the classics department and MEMS.
Shan Goshorn
Eastern Band Cherokee artist Shan Goshorn has lived in Tulsa since 1981. Her multimedia work has been exhibited extensively in the U.S. and abroad. Her painted photographs, many of which address stereotypes and racism, have toured Italy with the Fratelli Alinari "Go West" collection, and have been exhibited in England, France, South Africa, China and the U.S. In 2006 and 2009, she was one of 25 international indigenous artists asked to present work at the conference Our People, Our Land, Our Images and Visual Sovereignty, hosted by the CN Gorman Museum at the University of California at Davis.
Goshorn's baskets belong to prestigious collections such as the National Museum of the American Indian (Smithsonian Institution, Washington, D.C.), Denver Art Museum, Gilcrease Museum, Museum of Contemporary Native Arts, CN Gorman Museum, Minneapolis Institute of Art, Eiteljorg Museum of American Indians and Western Art, The Museum of the Cherokee Indian, Surgut Museum of Art, and the Nordamerika Native Museum. Her awards include First Place Basketry at the 2014 and 2015 SWAIA Indian Markets; Best of Class at 2013 SWAIA Indian Market, 2013 Heard Museum Indian Fair and 2012 Cherokee Art Market; the Innovation Award at 2012 SWAIA Indian Market; and Grand Prize at 2011 Red Earth Indian Art Exhibition.
Goshorn is the recipient of the 2015 United States Artist Fellowship, 2014 Native Arts and Culture Artist Fellowship, 2013 Eiteljorg Contemporary Art Fellowship, 2013 Smithsonian Artist Research Fellowship and 2013 SWAIA Discovery Fellowship.
Orange Grove Dance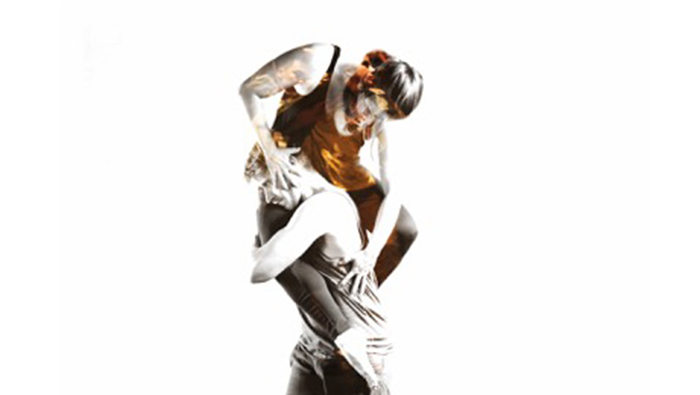 Led by artistic directors Colette Krogol and Matt Reeves, Orange Grove Dance is a dance company that combines dance, film and design in its multimedia performances. In 2017 Orange Grove was the recipient of the Choreographers Showcase Audience Choice Award for its work Holding, Here, described by Dance Metro D.C. as a "magically spun … visual tale of suspension, tension and community within a multilayered moving painting."
Krogol and Reeves earned MFAs in dance from the University of Maryland and BFAs from the University of Florida. Together with Visiting Assistant Professor of Dance Erin Crawley-Woods and Assistant Professor of Theatre Design Kent Barrett, they create an interactive, site-specific journey, weaving together dance, media and sound to animate, illuminate and celebrate The Carlisle Theatre, one of downtown Carlisle's most treasured venues.
Rudy Shepherd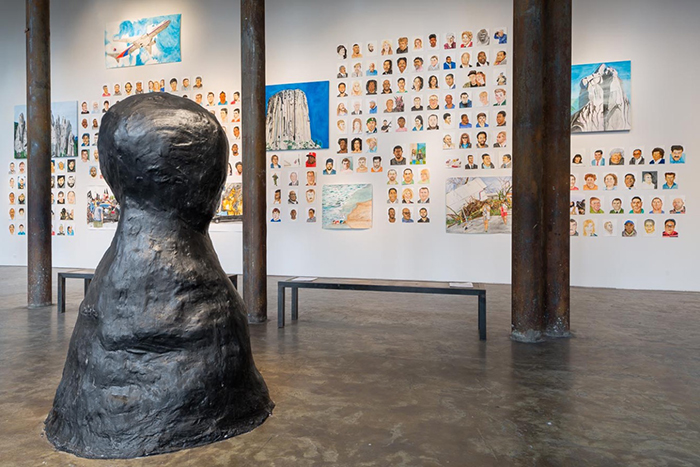 Rudy Shepherd, a Penn State faculty member who works in painting and sculpture, will exhibit a series of new work at the Goodyear Gallery.
Based in New York City, Shepherd studied biology and studio art at Wake Forest University and earned an MFA in sculpture at the School of Art Institute of Chicago. His work has been exhibited in group exhibitions at New York City's P.S.1 Contemporary Art Center, the Studio Museum of Harlem, Bronx Museum of Art, Art in General, Triple Candie, and Socrates Sculpture Park; as well as at the Cheekwood Museum of Art, Contemporary Museum, Aldrich Museum of Contemporary Art, Southeastern Center of Contemporary Art, Museum of Science and Industry; Tart Gallery, San Francisco; and Analix Forever Gallery, Geneva. He also has had solo exhibitions at Mixed Greens Gallery, NYC, and at Regina Miller Gallery, Carnegie Mellon University.
Shepherd has been awarded multiple artistic residencies in New York and beyond, most recently through the Process Space Artist-in-Residence Program at Governor's Island, awarded by the Lower Manhattan Cultural Council. He is the recipient of an Emerging Artist Fellowship.
Archive: Spring 2018
Fall 2017
Spring 2017
Fall 2016
Spring 2016
Fall 2015: Amy Boone-McCreesh, Daniel Finch and Brenton Good, Singer Pur, Janie Cole, Mohammed Fairouz, Shani Collins-Achille and Katie Roy '15, Adaskin String Trio
Spring 2015: Michael Wille, Feng Weina, Holland Cotter, Michael Clayville and Relâche
Fall 2014: Peter Minkler, Amernet String Quartet and Matthew Bengtson, Lorrie Moore, Sarah Cahill, John Sanborn and Relâche
Spring 2014: Bill Bowers, Judith Schaechter, JACK Quartet and Paul Muldoon