International Parents
We are excited to welcome you into the Dickinson family! Your son/daughter is now a part of this family, which is an international community that understands the value of not only their liberal arts education, but also the importance of internationalism in the curriculum and outside the classroom.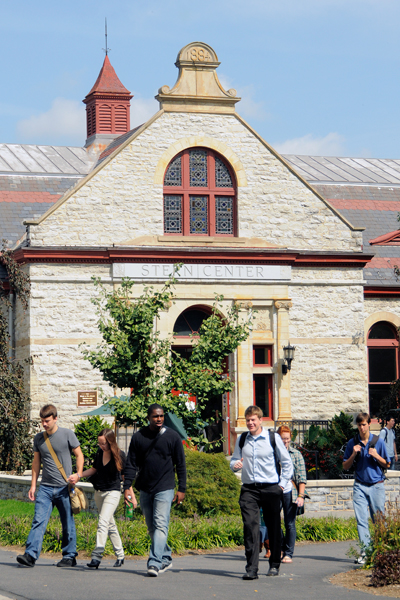 The transition to an American college can be challenging for many international students and their families, especially if this is their first time away from home or in the US. Please know that our office is here to support your student through these challenging times and assist them in finding the resources that they need to be successful.
Dickinson encourages all students to take responsibility for his/her learning. While maintaining their visa and immigration status, this may seem daunting for your student at first, but the International Services staff in the Center for Global Study and Engagement are here to help them navigate Dickinson.
Various Center for Global Study and Engagement events, keep students visiting our office and staff throughout the year. If they are a first-year student, we will meet with them during their first semester to answer any questions/concerns that they may have and to ensure that they know of the resources available to them at Dickinson.
There is a lot of information that pertains to your son's/daughter's four years here that can be found in other areas on the Dickinson website:
Academic Calendar
Academic Programs
Bookstore
Campus Life & Student Development
Campus Map
Financial Aid
Health Insurance
Health Services/Wellness Center
Mail Services
Public Safety
Student Accounts/Tuition Payment
Student Employment
If you do not find what you're looking for, please feel free to contact us for help.
Lastly, if you are planning a visit to campus, whether at the beginning of your student's four years or later on, please inform us of your trip. We would be happy to meet with you if you have any questions.