Matt Pasquali, Environmental Science Major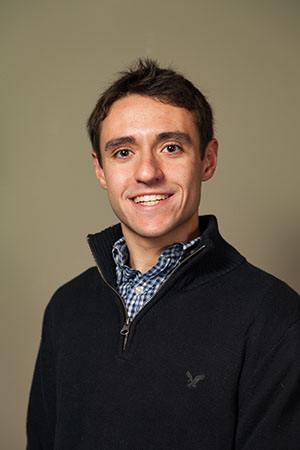 Matt Pasquali '18
Matt Pasquali is an Environmental Science major from Guilderland, NY. Matt arrived at Dickinson with ambitions to advance his learnings about the environment and sustainability-related issues. At Dickinson, Matt has pursued his ambitions through his coursework and time working for the Center for Sustainability Education (CSE).
Matt has actively engaged with CSE since his sophomore year, when he volunteered as an Eco-Rep, engaging with and educating students about sustainability on campus. In his junior year, Matt was honored to serve as one of two student representatives for CSE's Steering Committee, a committee devoted to assessing sustainability curriculum at Dickinson. Matt has utilized his research and outreach skills as one of CSE's Waste Minimization interns throughout the past two semesters. With this role, Matt has educated students, faculty, and staff about Dickinson's waste stream, promoted reusable food containers, and innovated new ways to raise awareness about waste on campus.
Throughout the past two summers, Matt has had the opportunity to work for the New York State Department of Environmental Conservation and the New York State Energy Research and Development Authority, where he has advanced his job development and research skills. Matt is excited to interact with other sustainability minded students, promoting sustainable ideas and practices through the Baird Honors Colloquium.