Empowering and Honoring Sustainability Leaders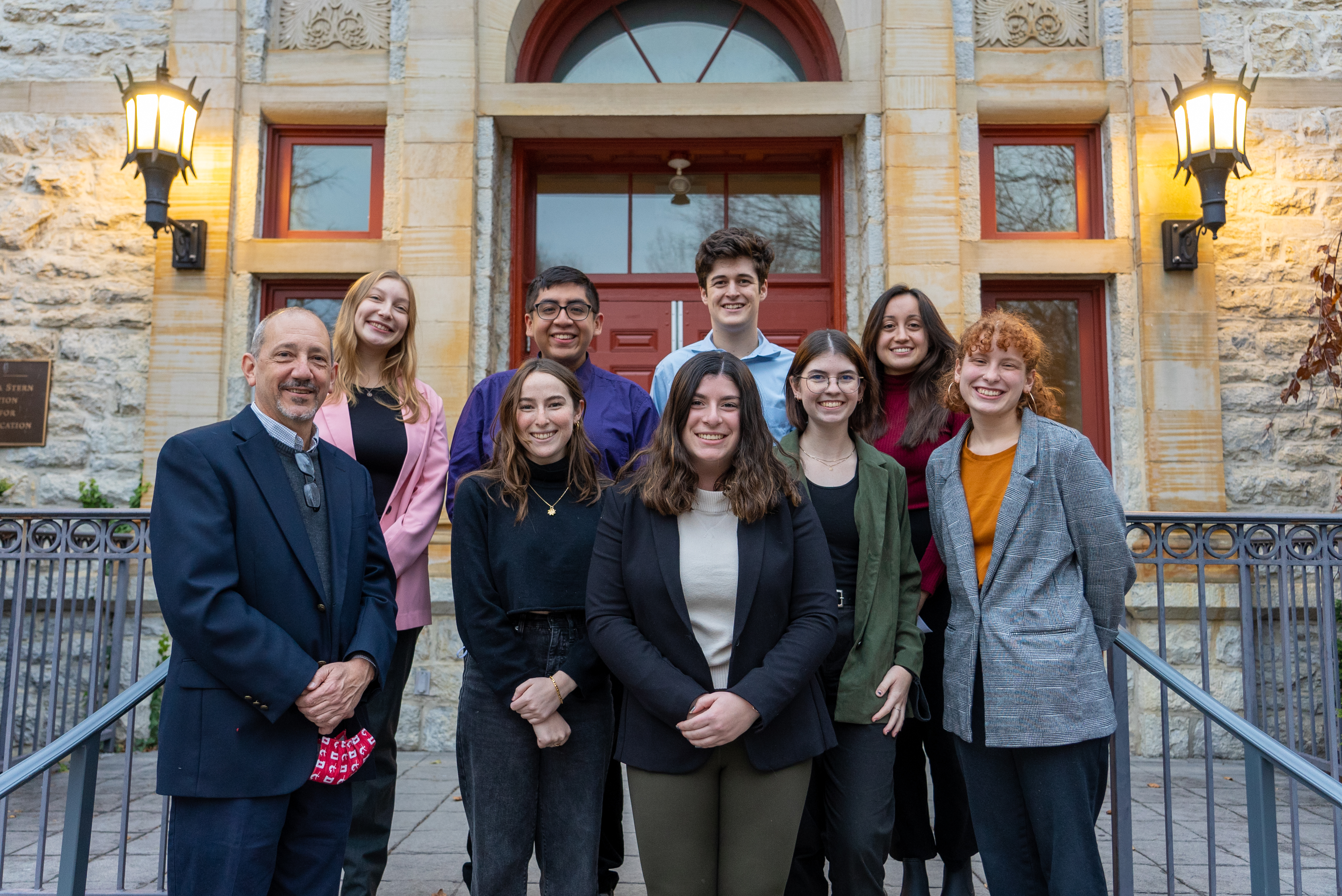 The Baird Sustainability Fellows program empowers students by building their skills as sustainability leaders and honors them for their achievements. Students accepted into the program participate in the Baird Honors Practicum, an interdisciplinary course in which high achieving students work with peers from diverse academic programs to advance skills as sustainability leaders, examine and evolve the values and beliefs that motivate their actions, and explore and prepare for opportunities after Dickinson.
The approach to sustainability is broad, encompassing intersecting aspirations for equity, justice, economic opportunity and healthy and resilient environments in a context of global change and global interdependence. The leadership model emphasizes shared, participatory leadership. The goal is to support students in enhancing their knowledge, skills and civic dispositions for acting to create positive change in the world.
The program is open to rising juniors and seniors from all fields of study. Past Baird Fellows have majored in anthropology, art, biology, chemistry, Earth sciences, economics, English, environmental studies, French, international studies, Italian, mathematics, physics, political science, psychology, sociology, Spanish, women, gender & sexuality studies and other fields.
Students who successfully complete the program earn recognition as Baird Sustainability Fellows, an honor that is noted on the Fellows' academic transcripts and in the Commencement program. 

 This college-wide honor and leadership program is named for Spencer Fullerton Baird, a prominent naturalist of the 19th century and Dickinson alumnus and professor.
APPLY
Rising Juniors and Seniors from all majors and academic divisions are invited to apply for candidacy as Baird Sustainability Fellows. Applications are reviewed by the Baird Honors Committee and students who meet the following criteria are invited to be Candidates:
Significant engagement in academic work and research that focus on or intersect with sustainability, broadly considered.
Demonstrated interests, engagement and accomplishments in action and service for advancing social, economic and/or environmental sustainability goals.
Demonstrated abilities to think critically about sustainability questions, problems and potential solutions; articulate connections between one's field of study and sustainability; and apply disciplinary or interdisciplinary knowledge and methods to analyze sustainability problems and solutions.
High scholastic achievement, normally evidenced by a 3.4 or higher GPA.
Character and behavior that exemplify the values of civic responsibility, environmental stewardship, social justice and global perspective.
For questions about the program and application process for this award, please contact:

The Center for Sustainability Education (CSE), Kaufman 190
Neil Leary, Director, learyn@dickinson.edu, 717.245.1954
Lindsey Lyons, Assistant Director, lyonsli@dickinson.edu, 717.245.1117