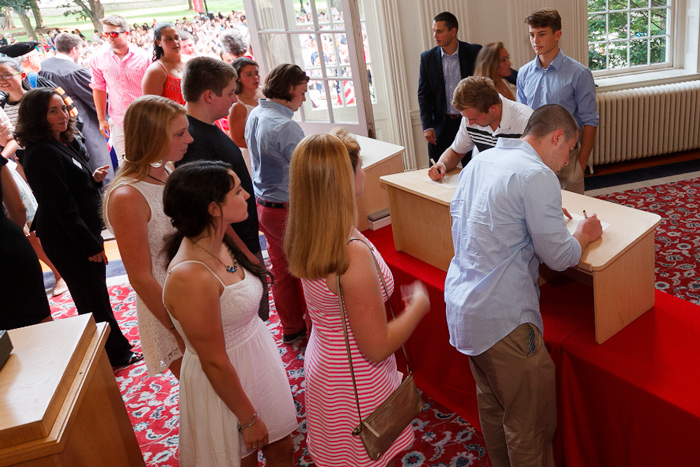 As the Revolutionary War wound to a close, Dr. Benjamin Rush provided a vision for a new program of higher education, one that embraced practicality and the liberal arts to support the demands of a new democracy. The annual fall Convocation ceremony recognizes the vision of our founder, who saw education as the key for instilling "virtuous principles and liberal knowledge into the minds of the rising generations."
During Convocation, new students walk up the stone steps of Old West, through the doors into Memorial Hall and sign into the college. The doors of Old West symbolize Dickinson's connection to its past and a gateway to the future. At Commencement, the graduating class walks out the doors and down the steps, symbolically exiting the college and entering the world of alumni.
2022 Convocation
On Sunday, August 28, 2022, the college will officially begin the 2022-23 academic year with Convocation. The ceremony will begin at 4 p.m. and will be livestreamed on this page.
See notable remarks from past Convocation ceremonies below: