Wellness Education for Lifelong Learning (W.E.L.L)
Dickinson College and the Wellness Center are committed to providing the campus community with Wellness Education for Lifelong Learning (W.E.L.L.). W.E.L.L consists of various educational programs throughout the academic year that aim to protect, promote, and maintain health and wellbeing.
Using a harm reduction model, Wellness Center staff are here to have interactive sessions with the campus community related to common issues facing college students such as: dating violence, alcohol and other drug use, domestic violence, sexual assault, consent and stalking, mental health, sleep, and overall well-being.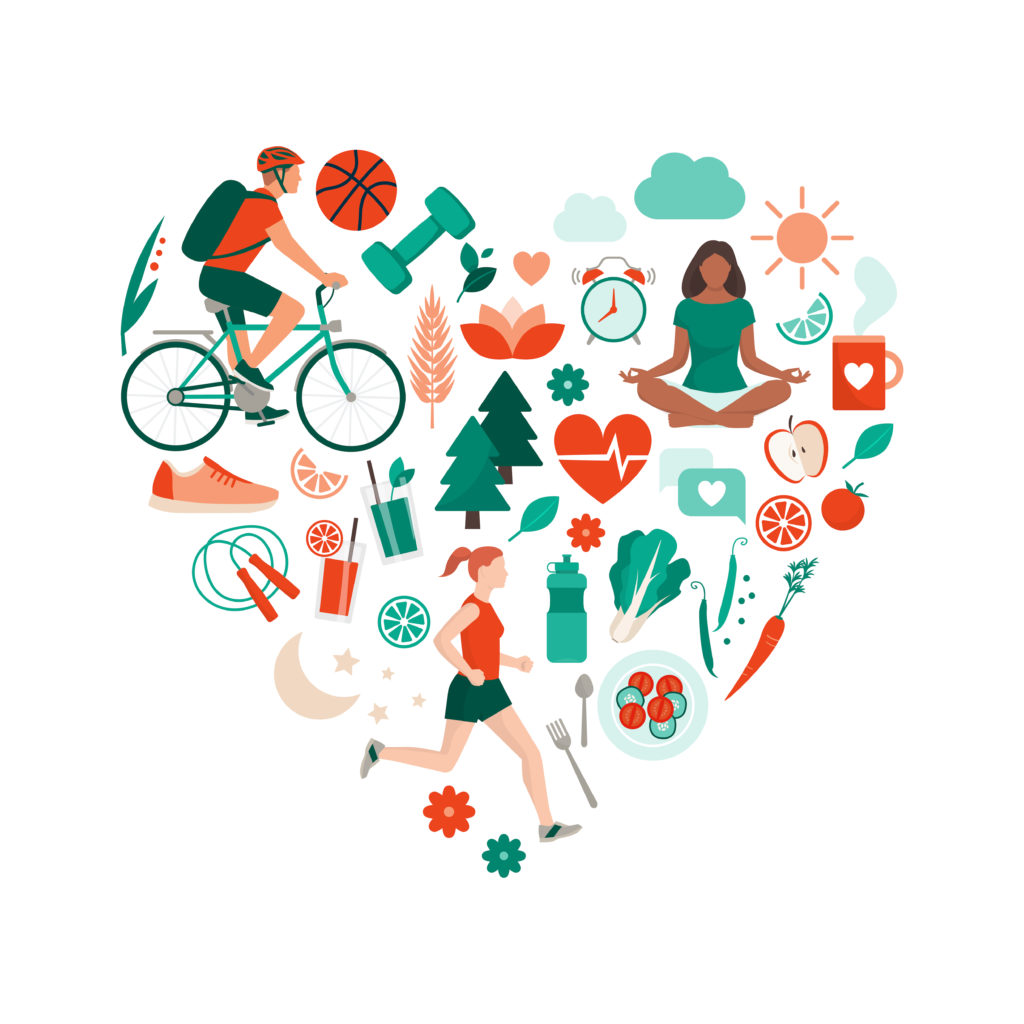 Submit an outreach form if your club or group is interested in having a member of the Wellness Center staff provide W.E.L.L educational outreach
Contact Info
Theo Nugin

Master Level Counselor, Trauma Prevention Education Coordinator

nugint@dickinson.edu
Phone

Fax

Social Media

Location

Holland Union Buidling, 1st floor

Mailing Address
Peer Education Programs
S.A.I.D Peer Educator (Safe and Inclusive Dickinson Peer educators)
Interested in creating a campus wide culture of respect and inclusion? Get involved!
Sign up to become a Peer educator. In this student group you will learn to provide peer education on consent, healthy relationships, healthy sexuality and how to support survivors. If you are interested in becoming a peer educator or would like more information on workshops and education for your club leaders or members, please stop by for information or to become a member. To become a S.A.I.D peer educator complete the application, once completed return to Theo Nugin (nugint@dickinson.edu) or drop off at the W.E.L.L office, HUB 1st Floor (inside Student Life) M-Th 8-4p.
2023-2024 S.A.I.D Peer Educators
Coming Soon!
Alcohol Peer Educator
Peer educators serve as student leaders and role models with the primary goal of educating their peers about alcohol and related topics. Peer Educators are paid by funding from the PA Liquor Control Board. They work on implementing alcohol prevention programming. They also assist in survey administration, marketing, and tracking program feedback.
2023-2024 Alcohol Peer Educators
Venus Bhatt '25
Sarah Zuniga '24
Sarah Goodwin '24
Julia Tuliszewski '26
Wellness Center Spring 2024 Groups
Fall 2023 Group Descriptions
Clinical, Closed, Requires a Group Screening prior to Participation
Building Balance: Skills for Managing Mood and Improving Well-being 
Fridays (3:30-4:20 pm), in person at the Wellness Center
(start date to be announced)
This is 4-week skills-based group for students who want to improve their ability to manage their mood, increase their ability to tolerate distress, learn ways to cope with stressors, improve their self-care, and learn skills to improve interpersonal relationships. Each session builds on the skills learned the week before, so attendance at all 4 sessions is requested. The 4-week course is packed with empirically supported ways to improve one's overall well-being and manage distress. Registration and referral from CAPS are required. Participants are invited to share within the group at a level that is comfortable to them, however, the group is psychoeducational/skills instruction format, rather than process oriented.
Nicole Lavertue
Clinical, Closed, Wellness Center 
"Bunny Connections" Social Skills Group
The group is tentatively scheduled to meet on Thursdays from 12-1 pm (start date will be after extended orientation, mid to late Sept).
This is a 60-minute closed group (6-8 students), focused on helping students build basic social and interpersonal skills, learn about healthy boundary setting and increase a sense of interpersonal belonging among their peers. This group will include both psychoeducation and animal assisted group therapy sessions with Wellness Center therapy bunnies.
Students do not need to be in any additional treatment through CAPS or outside providers and can attend if they are receiving other CAPS services.
Rebecca Shoemaker, PsyD and Carrie Bowerman, LCSW
Clinical, Closed, Wellness Center.
DBT-Informed Skills Group: 
Thursdays 12:00-1:00 PM 
This is a structured, time-limited psychoeducational group that will teach various skills from Dialectical Behavior Therapy (DBT). There are four main skills the group will cover: mindfulness, emotional regulation, distress tolerance, and interpersonal effectiveness. DBT skills were developed to help people who feel overwhelmed by their emotions and/or have a history of difficult relationships. The goal of this group is to improve the quality of relationships and to replace destructive behaviors with more effective coping skills.
Todd Drazien & Missy Taylor
Clinical, Closed, Wellness Center
Interpersonal Process Group 
Tuesdays 12-1:15 PM
This group provides students with a safe environment where they can increase their understanding of themselves, explore how they relate to others, and try new ways to interact with peers. 
Megan Nesbitt, PsyD & Rebecca Shoemaker, PsyD
Clinical, closed, Wellness Center
Social Interactive Support Group
Fridays, 2-3pm
This is a 60-minute clinical support group that aims to help students struggling with making friends, maintaining friendships, or struggling with their friend group. This support group is open to all enrolled students but is targeted towards those who struggle with Social Anxiety Disorder or are on the autism spectrum. This group will encourage students to share their social challenges and will rely on support from the group, psychoeducation, and role-playing exercises.
Todd Drazien, LCSW
Clinical, closed, Wellness Center.
Alleviating Anxiety and Panic Workshop
Mondays at 3:30 - 4: 20 on 9/11, 10/9, and 11/13
Fridays at 12:30 – 1:20 on 9/15, 10/13, 11/17, and 12/1
This is a 50-minute drop-in group workshop which covers the signs and symptoms of anxiety, the difference between worry and anxiety, and the impact of anxiety and panic. The session is full of different evidence-based ways to alleviate anxiety, as well as tips for overcoming Panic Attacks. This is a psychoeducational workshop.
Nicole Lavertue 
Non-clinical workshop, open, Wellness Center
Bunny Break
Tuesdays, 2-3p beginning 9/20
Need a break? Sign up for a bunny break. There is no agenda for this time other than to hang out with the bunnies. Bring a book, bring your homework, and just spend time with Dixie and Otto.
Students must RSVP through Engaged, limit 5 students per break.
Lauren Strunk
Non clinical, Wellness Center
Chronic Illness Support Group
Tuesday 12 – 1 p.m. on 9/12/23, 9/26/23, 10/10/23, 10/24/23, 11/7/23, and 11/28/23
Are you living with a chronic medical illness? Feeling Overwhelmed or alone? Or just wanting to connect with others who know what you are going through? The Wellness Center is hosting a twice monthly "lunch and learn" style group for students with a chronic medical illness. This is a "drop in" style group, meaning there is no commitment, and you are welcome to attend any or all sessions. Light snacks will be provided. Our goal is to bring together students who are impacted by a chronic medical illness in a safe space with a counselor and nurse practitioners to offer support, guidance and structure to foster success both on and off campus.
Location: Hub Side Room 203 (except 11/28/23 will be in Room 202)
Carrie Bowerman and Ashley Lebo
Non-clinical Support Group, open/drop in, in-person at the HUB
Destination Dickinson: Supporting International Students
Mondays 12:30 – 1:20
This 50-minute weekly support group is designed to bring International Students together- to just be. The group offers a welcoming, safe, and supportive space, where international students are invited to share with one another their experiences, both ups and downs, specific to being an International Student, as they navigate their journey at Dickinson College. This is a drop-in group, which will offer support, as well as some strategies to help manage this unique experience. All are welcome; students can attend as their schedule allows; attendance at all meetings is not required.
Nicole Lavertue
Non-Clinical Support Meeting, open/drop-in, Wellness Center
Dialing Down Depression 
Mondays at 3:30 – 4:20 9/18 and 11/20
Fridays 12:30 – 1:20 on 9/22 and 10/20
This is a 50-min drop-in group workshop which covers the signs and symptoms of depression and its impact on oneself and in relationships. Much of the time in session is devoted to learning evidence-based skills to help reduce depression, as well as improve mood, interpersonal connection, and promote healthier thinking. This is a psychoeducational workshop.
Nicole Lavertue
Non-clinical workshop, open, in-person at the Wellness Center
Getting Through It
Thursdays 3:30-4:30 pm
This workshop provides participants with a basic understanding of what trauma is and focuses on a variety of topics all surrounding/focused on understanding traumatic events how we respond to them, and the path to recovery from these experiences. Examples of topics include...Safe and Inclusive spaces, healthy relationships, and The Neurobiology of trauma. 
Theo Nugin
Non-clinical workshop, open, Wellness Center
Managing Stress Workshop 
Mondays 3:30 - 4:20 on 9/4, 10/2, and 11/6
Fridays 12:30 - 1:20 on 9/8, 10/6, and 11/10
This is a 50-minute drop-in psychoeducational group workshop, discussing signs and symptoms of stress, as well as how stress impacts our lives and our bodies. Much of the session is spent learning many different skills or strategies that are proven to reduce stress and improve overall functioning.
Nicole Lavertue 
Non-clinical workshop, open, Wellness Center
Mindful Mondays
Mondays at 5:30 PM, beginning 9/4 (no meeting on 9/25)
This brief, twenty-minute session will focus on helping attendees learn techniques to be present with themselves, slow thoughts, and set aside stressors. Meets weekly on Mondays. Beginners and drop ins welcome.
Megan Nesbitt, PsyD
Meetings will be in person at the HUB Dance Studio
Non-clinical, drop-in
Navigating Grief and Loss Workshop
This is a 50-minute drop-in group workshop that discusses the difficult journey of grief and loss, as well as offers tools that may help along the journey of grieving. This workshop is psychoeducational in nature.
Mondays 3:30 – 4:20 on 9/25, 10/23, and 11/27
Fridays 12:30 – 1:20 on 9/29, 10/27, and 12/8
Upgrade Your Well-Being 
This is a 50-minute drop-in psychoeducational workshop which focuses on improving your overall well-being. The goal of the workshop is to increase your coping strengths and add tools to your toolbox, so you can enhance your overall well-being.
Mondays 3:30 - 4:20 10/30 and 12/4
Friday 12:30 - 1: 20 on 11/3
Nicole Lavertue
Non-clinical workshop, open, in-person at the Wellness Center