Cooper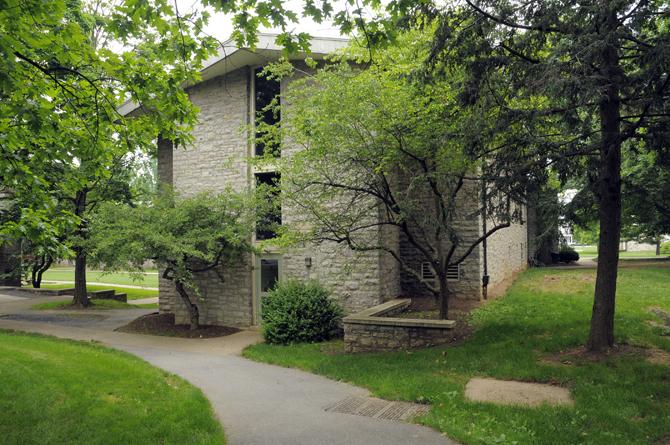 Constructed in the 1960's, Cooper today is a first-year residence hall. Cooper contains rooms in the "S" shape and accommodates two, three, or four students. Cooper is home to approximately 40 students and also has various lounge spaces, laundry, and kitchen facilities. This building is located on the west side of campus between the HUB and the Kline Center.
This residence hall is named for Thomas Cooper, who by 1811 was offered and agreed to take the chair of chemistry at Carlisle (later Dickinson) College, in Carlisle. While at Carlisle College, Cooper published his Introductory Lecture in 1812, which affirmed the practicality of chemistry and is considered to a "remarkable summary of the history of chemistry." Also in 1812, Cooper became the editor of the journal Emporium of Arts and Sciences and remained its editor until the end of the War of 1812 in 1814. This journal focused on the new technology and political economy that Americans were faced with in this time period. In this journal, Cooper made a suggestion to President Madison to pursue the study of rockets and for a new type of shell to use in warfare. By 1815, Carlisle College was in financial disrepair, causing the departure of Cooper to another Pennsylvania university.
Interiors & Furnishings
Walls: Cinderblock or drywall
Floors: Carpeted hallways; vinyl tile/sheet vinyl in bedrooms
Furniture: Each student will have a bunkable bed that can be adjusted (or flipped) for height, a dresser, a desk and desk chair, and a bookcase. Closets are wardrobe style. Soft seating is available in building lounges.
A/C: Central
Kitchen Facilities: Common kitchen, including sink, refrigerator/freezer, & stove/oven.
Cleaning: Bathrooms cleaned daily; Showers cleaned weekly.