Dickinson offers a wide variety of housing options, from traditional residence halls to small houses and apartments.
Occupancies range from eight person suites to single rooms. All residence halls are co-educational. Most residential spaces house men and women side-by-side in separate rooms, and we do have a gender inclusive housing policy.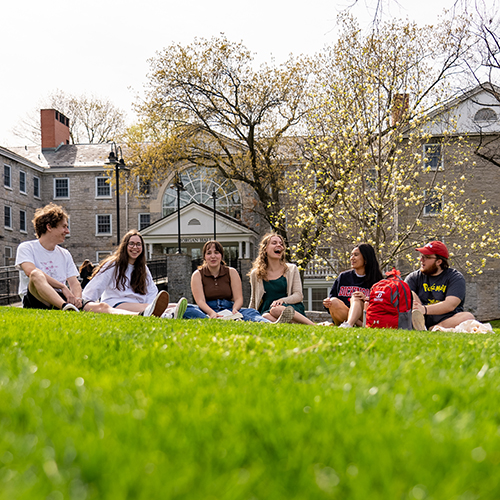 Residential Experience Flickr Album
View photos of a variety of residential spaces around campus.
View Photos

Adams Hall
Room Dimensions
Disclaimer on Room Dimensions: Room dimensions are compiled from information provided to Residence Life & Housing by our partners in Facilities Management. While every effort is made to ensure the accuracy of this information, it is possible that a dimension may be listed incorrectly. Residence Life & Housing and Facilities Management will work with students to mitigate these errors within the limits of available resources.
This page contains pdf documents listing the room dimensions each of our traditional residence halls.