Spring 2016 Visiting Artists
Every year, acclaimed arts professionals come to Dickinson to present their work and interact with students in small groups, in and out of the classroom. Meet the distinguished artists who will visit Dickinson during the spring 2016 semester.
March
Kenny Endo, music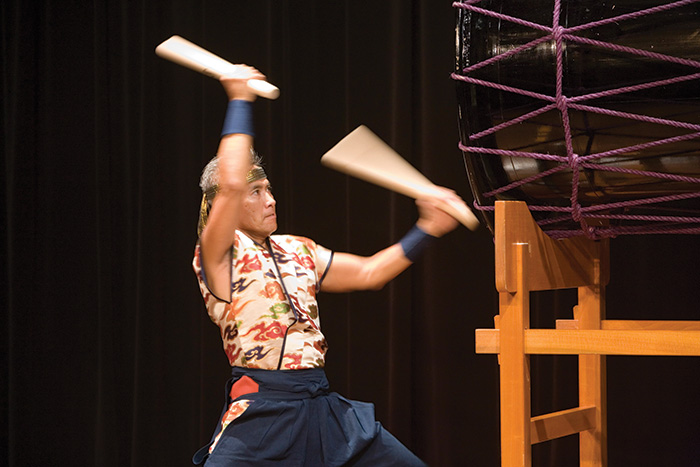 Kenny Endo comes to Dickinson for a concert, co-sponsored by the
Department of East Asian Studies
and the Bullard Music and Culture Fund, that celebrates his 40th year of taiko drumming. Endo is one of the leading artists in contemporary percussion and rhythm and the vanguard of the taiko genre, and he continues to pave new paths in Japanese-style drumming. A performer, composer and teacher of taiko with numerous awards and accolades, Endo is a consummate artist, blending Japanese taiko with rhythms influenced from around the world into original melodies and improvisation.
Learn more
April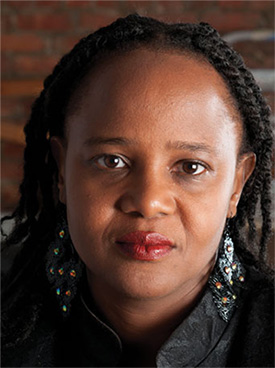 Edwidge Danticat, creative writing
Born in Haiti in 1969, MacArthur Fellow and Stellfox Award-winner Edwidge Danticat learned English—the language in which she now writes—at age 12, when she moved to the United States. She went on to become published author at age 25 and she the recipient of the 1995 Pushcart Short Story Prize and 1999 American Book Award.
Danticat's published works include Breath, Eyes, Memory, an Oprah Book Club selection; Krik? Krak!, a National Book Award finalist; and Brother, I'm Dying, a 2007 finalist for the National Book Award and 2008 winner of the National Book Critics Circle Award for autobiography. Her most recent books are Mama's Nightingale, a picture book, and Untwine, a young-adult novel.
Danticat also has taught in Universities in New York, Miami and Texas. She visits Dickinson through the Harold and Ethel L. Stellfox Visiting Scholars and Writers Program.
Learn more
Thomas Wharton, visual art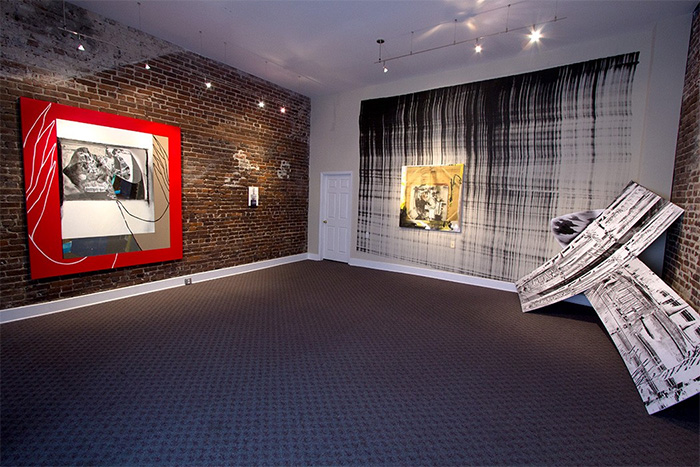 Thomas Wharton
completes a monthlong residency with the art & art-history department in April. The annual artist-in-residence program is made possible with generous support from the Sylvia J. Smith '73 Fund.
Wharton earned an M.F.A. in studio art from the University of Tennessee, Knoxville, in 2015. He has shown his work nationally, and his work is found in permanent collections at the Ewing Gallery, University of Tennessee at Knoxville; and the Savannah College of Art and Design.
Wharton's awards include the Audience Choice Award, Handheld Film Festival, UTK, Knoxville, Tenn.; and the Orin B. & Emma G. Graf Graduate Travel Award and Terry Burnette Memorial Award, both bestowed by the University of Tennessee, Knoxville. He has served residencies at the Vermont Studio Center and the University of Tennessee, where he has assisted in studio art, painting and drawing courses.
Mary Miss, visual art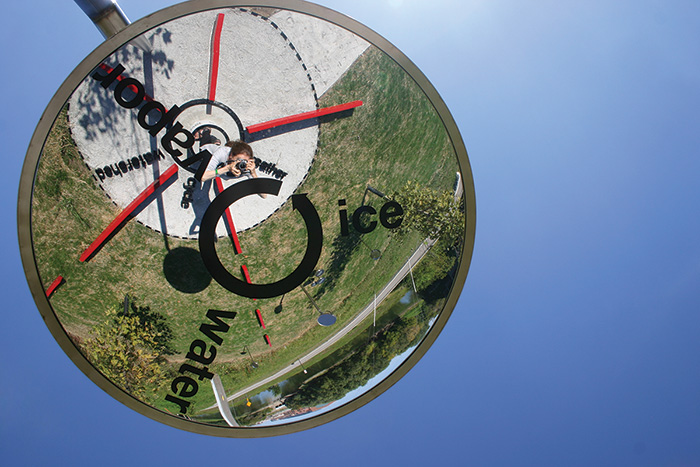 Since the 1960s eminent artist Mary Miss has worked across sculpture, architecture, landscape design and installation to make art that addresses pressing environmental concerns, such as water conservation and climate change. Miss also is the architect of City as a Living Laboratory (CALL), a platform for artists to collaborate with scientists, urban planners, policymakers and the public to make issues of sustainability tangible through the arts. This lecture is presented by the Department of Art & Art History.
Miss visits Dickinson through the Lane L. and Robert H. Weiner lecture series.
Leran more
PAST ARTISTS-IN-RESIDENCE