WDCV-FM Studios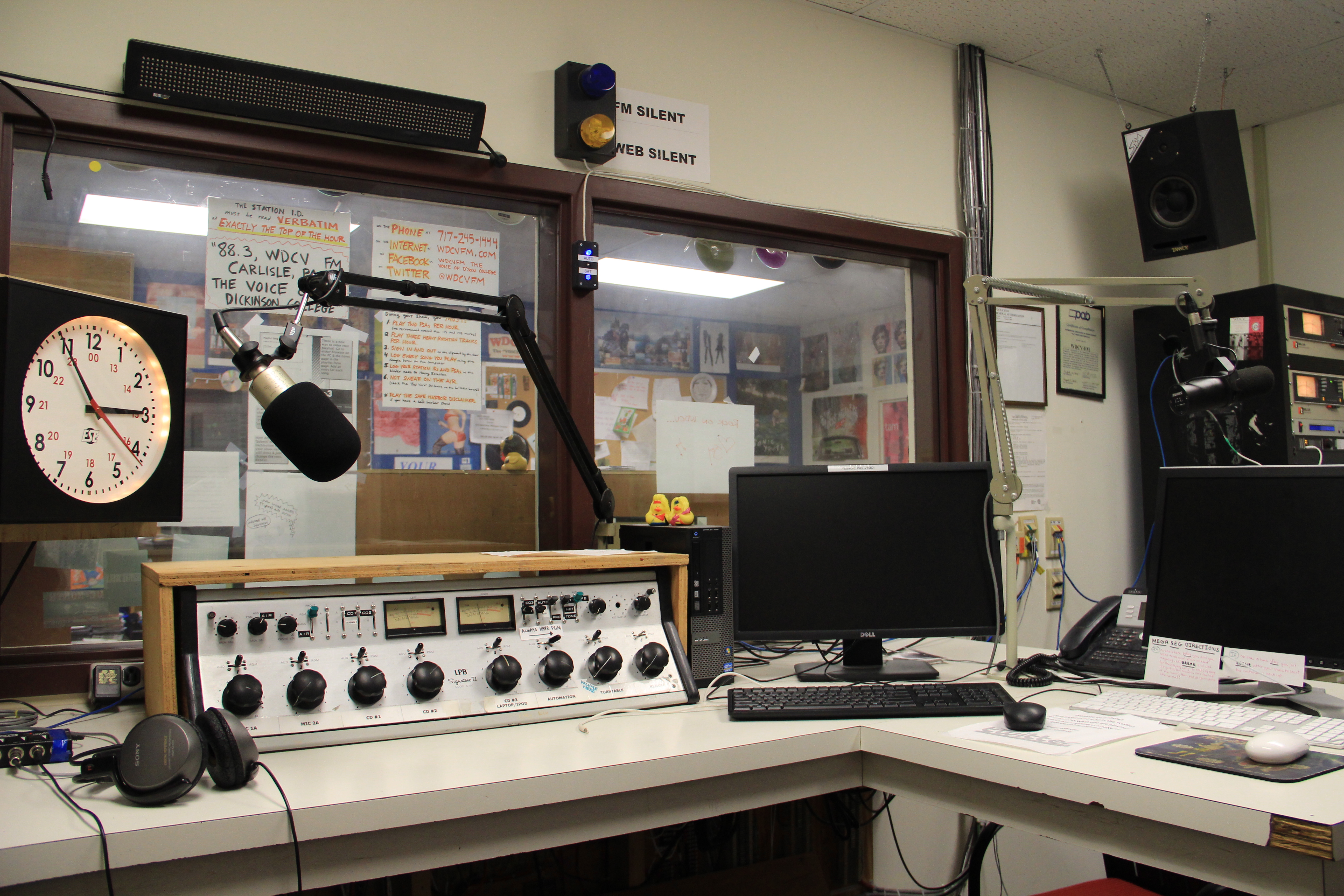 Description
For over 50 years, WDCV has been the voice of Dickinson College. The station started in 1959 as an AM operation at 640 Khz, with broadcasts confined to the Dickinson campus. WDCV expanded to a 10-watt FM service in 1973, and began broadcasting 18 hours a day at 88.3 Mhz. The station increased its transmitter power to 250 watts and began stereo broadcasting in 1983. More recently, WDCV began webcasting at www.wdcvfm.com, and streaming over on mobile devices via Stretch Internet. We broadcast a full spectrum of musical genres. As an educational, non-profit station, WDCV-FM is operated on a volunteer basis by undergraduate students at Dickinson College and members of the Carlisle community. The principal purpose of WDCV-FM is to provide a forum for overlooked, suppressed or under-represented voices and music. We broadcast cultural, educational, informational and other programs and materials for the entertainment and profit of the public, and for the education and training of our staff. We are Carlisle's only non-profit radio station.
Facility Location
HUB Basement (Past Microroom, down hall by Dance Studio)
Department/Organization that oversees facility
Student Life wdcvfm.com
Faculty/Staff/Student coordinator(s) of facility
Brenda Landis - WDCV Advisor
Tyler Garrett - Technical Production Specialist
WDCV-FM Student Exec Board

Contact email
What is the process students/staff must go through to use this space?
Must be trained as a WDCV DJ or Exec Board member.
What equipment is available in this space?
Radio Production Control Board
2 Turntables
3 Cd Players
2 Microphone
Automation Programming System -Megaseg
Soundforge - Audio recording/editing software
Music closet, catalog
Equipment and space available for small open mic type events and remote live broadcasts.
What items aren't available that might be needed?
Additional music for broadcasts
Instruments for live performances
Student Organizations associated with space
WDCV-FM
What types of majors have dedicated use of this space?
No specific majors
Are there specific courses students can take to get additional training/exposure to this area?
No