Dickinson College Organic Farm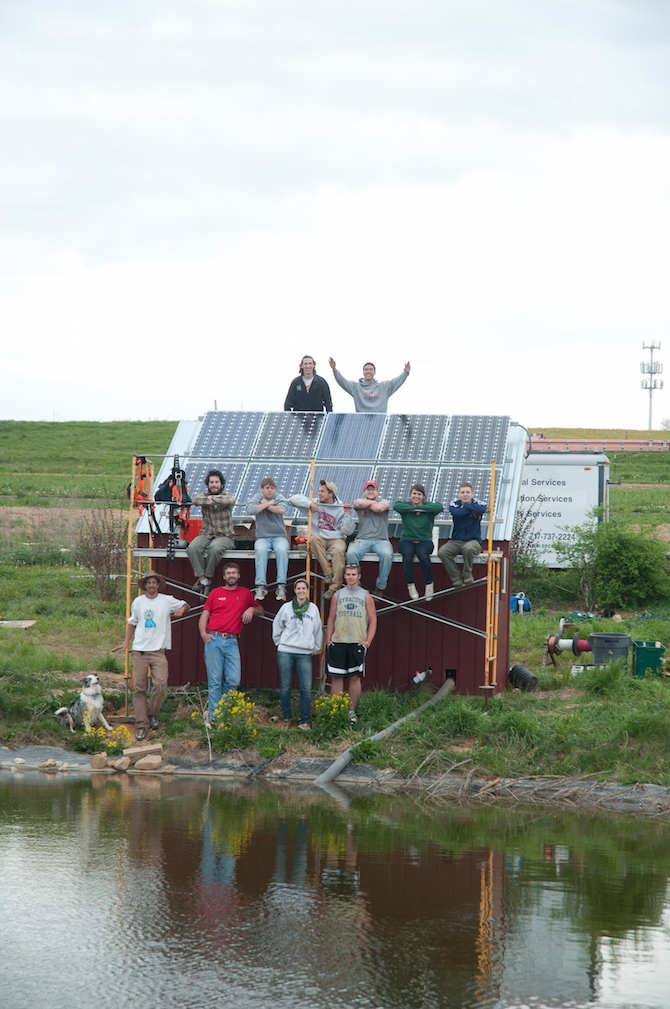 Facility Title - Dickinson College Farm
Facility Location - 553 Park Drive Boiling Springs Pa
Department/Organization that oversees facility - Dickinson College Farm Staff
Faculty/Staff/Student coordinator(s) of facility –
Jenn Halpin, Director and Farm Manager
Matt Steiman, Assistant Farm Manager
Contact email - farm@dickinson.edu
What is the process students/staff must go through to use this space?
Come on out! The College Farm is a living laboratory brimming with resources for any student, staff or faculty. If you are interested in getting your hands dirty, the Farm both welcomes volunteers as well as employs students as farm workers. No experience is necessary to apply to work or to volunteer. If you are interested in a farm-based research or creative project, don't hesitate to contact us with your thoughts, in addition to recruiting the appropriate faculty to support your project. If you are faculty/staff interested in incorporating the farm into a project or curriculum, please contact us! The Farm frequently provides tours, educational sessions, team-building opportunities, etc. to classes and groups. The Farm is an ever-changing entity and we welcome any passionate individual to be a part of that change!
What equipment is available in this space?
The College Farm has a diversity of spaces. Alongside the fields of vegetables, cover crop and pasture, we have greenhouses, compost piles, insectary hubs, biogas/biodiesel plants, solar arrays, yurts, etc. We welcome you to inquire about how these spaces could be integrated into an independent project, class, etc. The College Farm has a bounty of farm-related equipment. Volunteers and farm workers get first-hand exposure to many types of equipment under the guidance of farm staff. We encourage any student/staff/faculty to reach out with special projects. We may be able to supply such project with necessary equipment.
What items aren't available that might be needed?
Student Organizations associated with space –
Students Interested in Sustainable Agriculture (SISA)
College Farm Workers
What types of majors have dedicated use of this space?
The farm continues to collaborate with and support faculty from all departments in their courses, labs and research.
What else are we missing? Please help us understand more about your space and any ideas, concerns you have about this project.
Dickinson's College Farm is a fifty-acre, USDA-certified organic farm and a living laboratory where students can gain distinctive, hands-on learning experiences.
The majority of the harvest produced by the College Farm is sold to the campus Dining Hall as well as the farm's Campus Supported Agriculture (CSA) Program. The farm also sells produce through Farmers on the Square Farmers Market and donates produce to food bank, Project S.H.A.R.E.
Dickinson College Farm serves as a venue for the Dickinson community and its neighbors through events and educational programs. Educational programs include Farm, Cook, Eat and Sustainable Earth Education (SEED), which are both student created and lead. Events take place all year so keep your eyes peeled for the next one!
There is a diversity of ways to be involved with the College Farm from enjoying our tomatoes in the cafeteria, to dancing under the stars at Harvest Fest, to volunteering during weekly weed n feeds, to working post-graduation as a Farm Apprentice. There is no typical student, staff or faculty who utilizes the resources provided by the Farm.