Danish Institute for Study Abroad Partner Program: Copenhagen, Denmark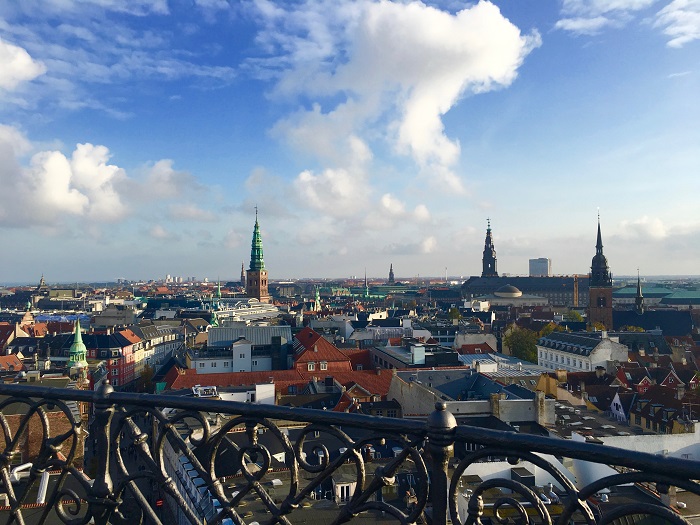 Study Abroad in Scandinavia at Copenhagen (DIS-Copenhagen) offers English-language study abroad programs for American university students in their third or fourth year of study. Students take four classes, one of which is a core class that includes faculty-led, course-integrated study tours in Western Denmark (three-day trip) and a European city (five-day trip). In addition, students are required to take a Danish language and culture course as one of their four courses.
Some DIS programs also offer internships, and all students have the opportunity to volunteer with various organizations in Copenhagen. DIS offers many unique housing options, including living with a Danish host family, a Danish roommate or with other students in apartment-like or dorm settings in greater Copenhagen. For a taste of Scandinavian life, with easy access to much of Europe, many psychology majors elect DIS-Copenhagen for their study abroad program.
Notice: Beginning in Fall 2018, interested students will be able to apply for a 3-credit Research Assistant Course, working individually or in small teams directly with DIS faculty on research projects. This will count as a Psychology 560 course. Please check the prior link, or this flyer for more information.
* PSYC 125 is a required prerequisite.
**PSYC 125 or PSYC 130
***The grade will be averaged for the course and lab and transferred as a single course - PSYC380. Students signing up for this course and lab should take 3 additional DIS courses.
Psychology courses offered on the DIS program (whether courses are listed here or not) will be counted as Dickinson courses and grades received for these courses will be factored into the student's Dickinson GPA
Notes on the Study Abroad in Scandinavia (DIS) psychology program:
Students may take more than one PSYC 180 course at DIS. Courses noted as PSYC 180(1) fulfill the 100-level Group 1 requirement, courses noted as PSYC 180(2) fulfill the 100-level Group 2 requirement, and courses noted as PSYC 180(3) fulfill the 100-level Group 3 requirement.
Students may take more than one PSYC 480 course, but only one PSYC 400-level and one PSYC 300-level course will transfer back as fulfilling psychology major requirements starting with students enrolling as first year students at Dickinson in fall 2022.
Because differences exist in offerings between institutions, students are advised to choose psychology courses from the above pre-approved list. While other courses at DIS may be worthwhile and may complement a student's study of psychology, they will not typically transfer for credit as a psychology course. If a student chooses to take a course that has not been pre-approved, that student must request course approval from the Department of Psychology. The student should provide course syllabi, course descriptions, and samples of assignments in order for the Department to determine whether or not the student should receive Psychology credit for that course. Questions about Psychology course credit should be directed to Prof. Kingston.
Updated Dec. 2019