Student Instructions Proxy Setup
Proxy Access allows you (the student) to authorize a parent or legal guardian with a valid e-mail address online access to your academic record, financial aid and student account information. Each Proxy Profile (parent) must have a unique e-mail address; there cannot be multiple proxy users attached to one e-mail address.
Creating a Proxy
Students must access their Gateway and click on the SSB (Banner Self-Service) icon. Once in Banner Self-Service, select the "Proxy Access" tab. Then select the "Proxy Management" link.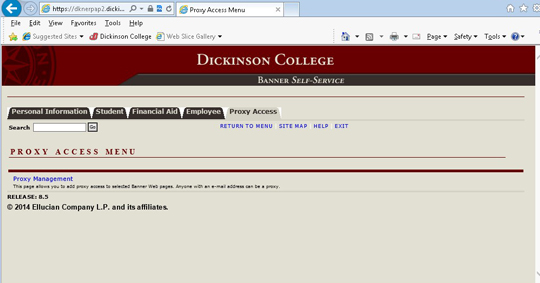 Click the "Add Proxy" link.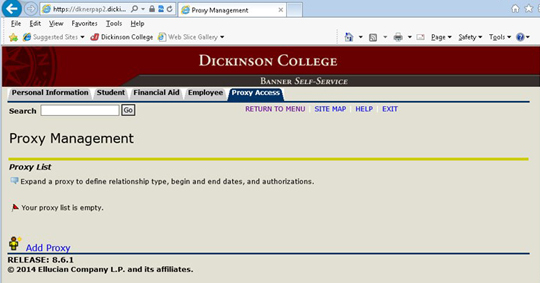 Enter the first name, last name and e-mail address of the person you wish to grant proxy access. Click "Add Proxy". An e-mail notification will be sent to your proxy.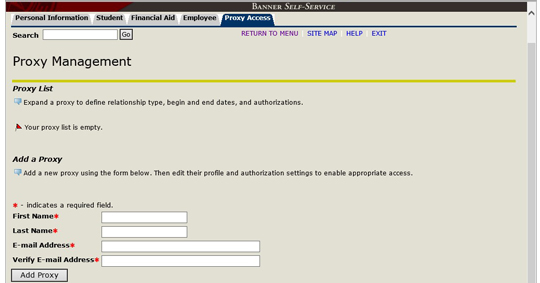 Now that you have created your proxy, you must grant their authorizations. To do this, expand the proxy by clicking on their name or e-mail address.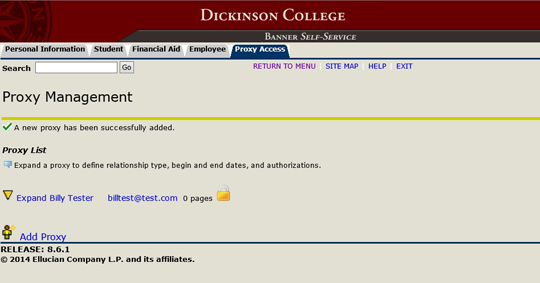 Complete the proxy's profile. Choose Parent or Legal Guardian from the Relationship drop-down menu. Enter proxy Description (optional). Confirm the Start and Stop Dates. The Start Date will default to the date you create your proxy. Change the Stop Date to a year beyond your expected graduation date.

Note: If you select Delete Proxy Relationship, an e-mail will be generated to the proxy e-mail address notifying the proxy they no longer have access.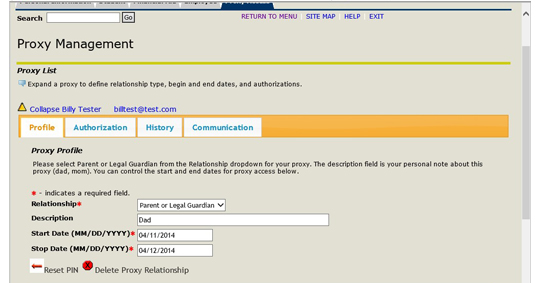 Click the "Authorization" tab and you will see all the access you can authorize for your proxy. Click the checkbox(s) to grant access to the page(s) you wish to authorize for your proxy.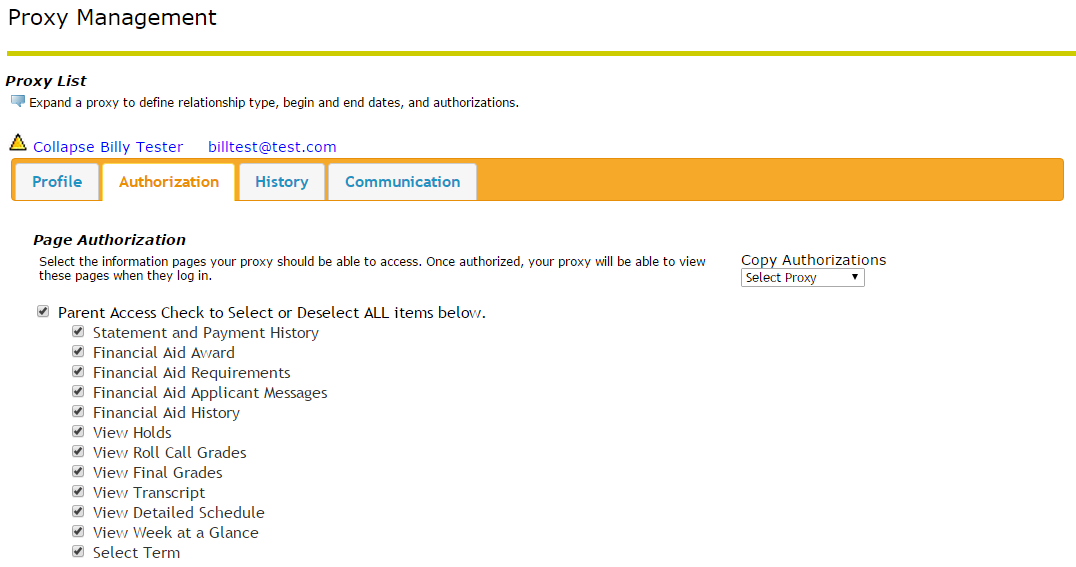 Additional Features of Proxy Access
To check the history of authorizations for your proxy, expand the proxy name and click History tab to see any historical proxy access actions.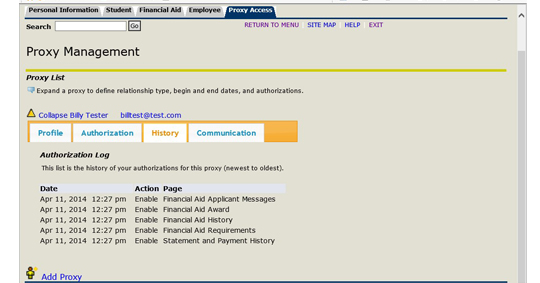 Click on the "Communication" tab to see a log of communications sent to your proxy. Click "Resend" if you wish to resend your proxy the communication.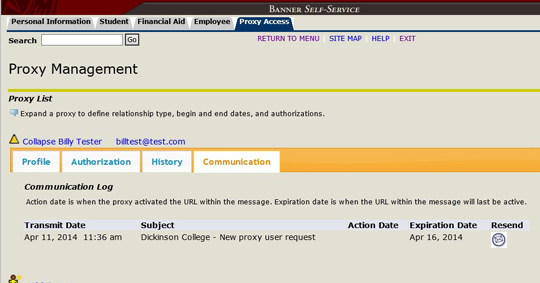 Questions
Questions regarding Proxy Access may be directed to proxy_access@dickinson.edu.