Proxy (Parent) Instructions
Proxy Access provides you the ability to view your student's academic records, financial aid and account information online. The student must first create an account and authorize access for you to view this information. You must have a valid email address to have a proxy account created to access the site. Each Proxy Profile (parent) must have a unique email address; there cannot be multiple proxy users attached to one email address. When your student creates your Proxy Access account, you will receive a "New proxy user request" email with authentication instructions.
Establishing an Account
Once your student has created a proxy profile for you, click the one-time use Action Link URL in the email you just received to complete the setup of your Proxy Access account. The Action Link URL will take you to the page below where you will enter (can copy and paste) the temporary/action password provided in the email.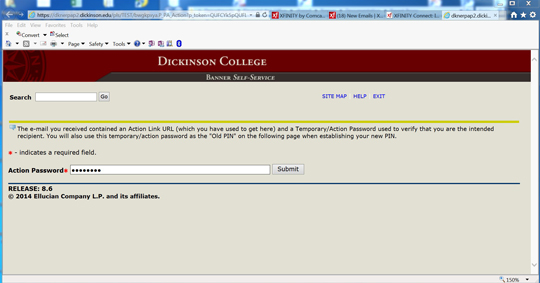 After you enter the action password and click Submit you will be taken to the following page (Reset PIN) where you will enter your email address, the action password as the "Old PIN" and your new PIN. Enter your new PIN a second time in the Validate PIN field and click the Save button.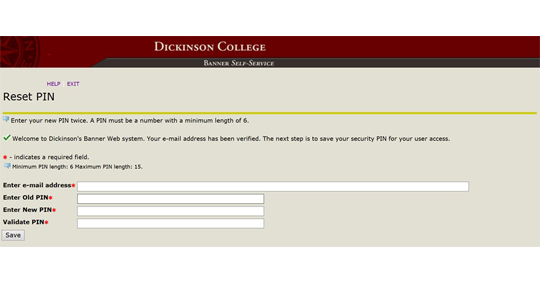 After resetting your PIN you will be directed to the Proxy Access Home page. Confirm your first name and last name by clicking the Save button.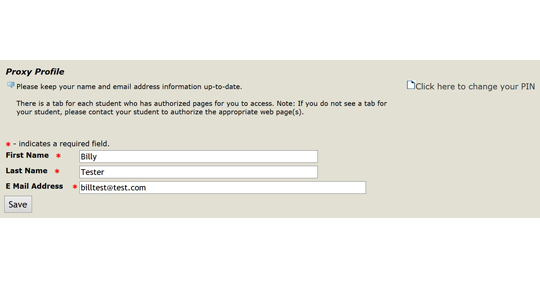 Click the name of the student to view the authorized pages. If you have more than one student who has authorized you access to their information, all the names will appear across the page.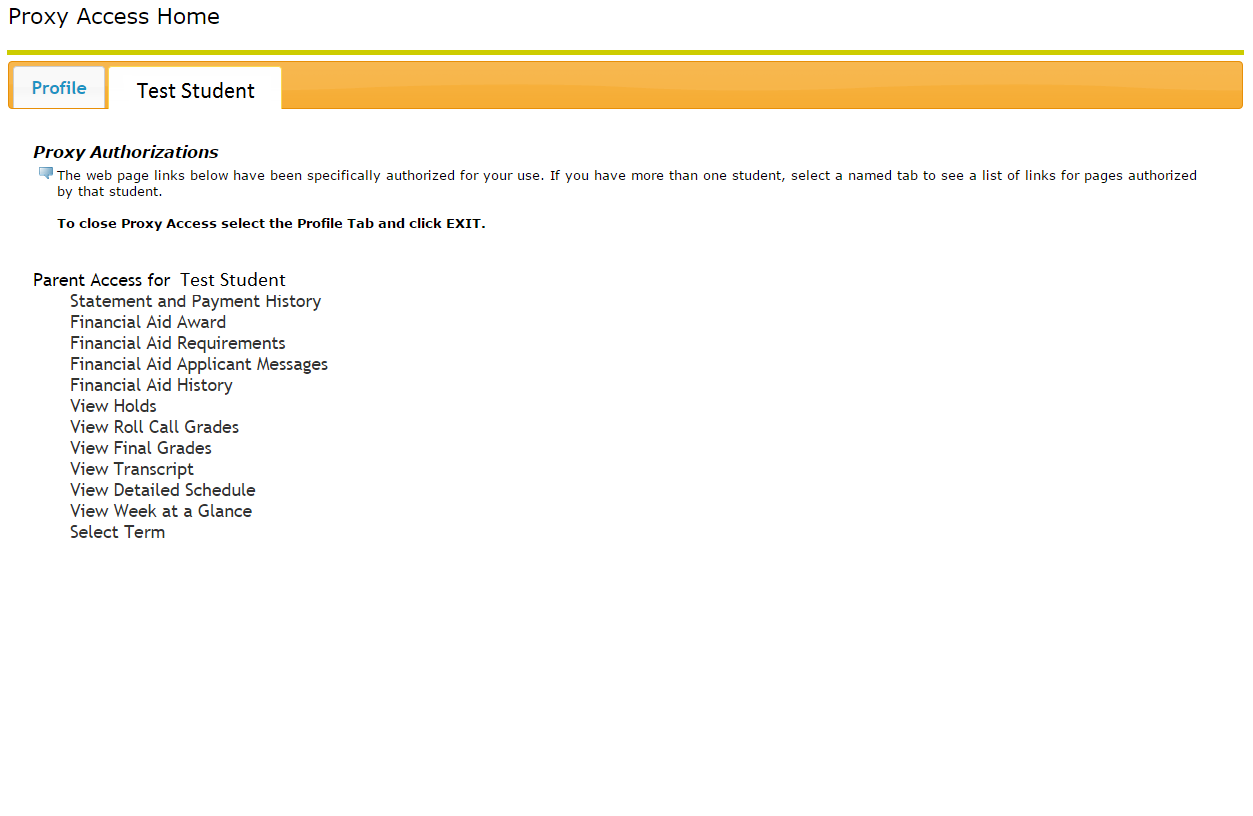 When you click a link to an authorized page, such as Statement and Payment History it will launch in a new browser window. When you are finished viewing the information, close the browser window or click EXIT. You will be returned to the Proxy Access Home screen. To access the the monthly billing statement, you need to doble click on the PDF link to open the file.

To exit Proxy Access from the Proxy Access Home screen, first click on the Profile tab and then click EXIT at the top of the page. You may now close your browser.
Future Proxy Login
After authenticating your account for the first time, access proxy login at the following URL:

Direct Proxy Login (click on the Direct Proxy Login link to access the proxy login secure page)

Enter your email address and PIN you created during the initial authentication process. Click Login. If you cannot remember your PIN, enter your email address and click Forgot PIN button. You will be sent an email with instructions on how to reset your PIN.

Once you login, you will be directed to the Proxy Access Home page.
Questions
Questions regarding Proxy Access may be directed to proxy_access@dickinson.edu.