Tony Boston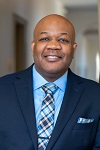 Vice President and Chief Diversity Officer
bostont@dickinson.edu
Phone: 717-245-1125
Office: West College (Old West)
Tony Boston began his duties as Dickinson's first chief diversity officer in October 2022. He will work to strengthen Dickinson's diversity efforts and effectively move the college forward as an institution where the values of inclusivity and equity are embedded in our community. Tony worked most recently in an interim capacity as dean for institutional diversity and chief diversity officer at Reed College. At Reed, he led efforts to embed equity-minded practices in all aspects of the institution—from admissions and financial aid to student life and academic affairs. Prior to taking that post, Tony was the senior associate dean and special advisor to the president at Pomona College where he was charged with developing the vision and tactics to create a culture of inclusive excellence. In this inaugural role, he sought to align diversity, equity and inclusion with the mission, values and strategic plan of the college. During his 14-year tenure at Pomona, Tony served as associate professor of physical education, associate dean of the college for research administration, deputy Title IX coordinator and diversity officer. As an undergraduate, he completed a double major at Whittier College and continued his studies there, earning a master's degree in education. Tony went on to earn a doctorate in health education at A.T. Still University of Health Sciences.
Website: Office of Equity & Inclusivity
---
Vincent Champion


Vice President and General Counsel
champiov@dickinson.edu
Phone: 717-245-1013
Office: West College (Old West)
Vince Champion joined Dickinson as general counsel in July 2022. As chief legal officer for the college, he provides legal counsel and services to institutional leaders and Board of Trustee members. He works collaboratively with inside and outside stakeholders to minimize legal risks as they work towards meeting Dickinson's strategic initiatives. Prior to joining Dickinson, he was the owner and lead attorney of Champion Law Office, LLC, where he specialized in representing educational institutions, nonprofits, and small and medium-size businesses. Vince earned his B.A. in speech communication with a minor in government from Shippensburg University, a J.D. from Widener University School of Law and a master's of law in trial advocacy from Temple University Beasley School of Law. Vince is an active member in the Dickinson community and has been involved with MANdatory, Dickinson athletics and hosted multiple externs at his previous firm. He currently serves on the Board of Directors for the Carlisle Chamber of Commerce, the Board of Trustees for the Cumberland County Bar Foundation and Board of Trustees for the UPMC Pinnacle Foundation. Vince lives in Carlisle with his wife Heather '97.
Website: General Counsel
---
Renée Ann Cramer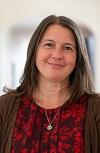 Provost and Dean of the College
cramerre@dickinson.edu
Phone: 717-245-1321
Office: West College (Old West)
Renée Cramer became provost and dean of the college in July 2023. Prior to arriving at Dickinson, Renée served as deputy provost for academic affairs at Drake University (Des Moines, Iowa) after having been faculty senate president (2017-18) and department chair of Law, Politics and Society for more than a decade. An interdisciplinary sociolegal scholar, Renée earned her Ph.D. in politics from New York University in 2001. Her dissertation on federal acknowledgment of American Indian tribal governments won the American Political Science Association's "Best Dissertation in the Field of Race and Ethnicity" that year and was published by the University of Oklahoma Press (Cash, Color, and Colonialism: The Politics of Tribal Acknowledgment, 2005). Renée's most recent teaching and scholarship has focused on reproductive justice, legal mobilization and the governance of women's bodies, culminating in several articles and two book publications (Pregnant With the Stars: Watching, and Wanting the Celebrity Baby Bump, Stanford University Press 2015; Birthing a Movement: Midwives, Law, and the Politics of Reproductive Care, Stanford University Press 2021). A proud graduate of Bard College ('94), Renée brings to Dickinson an unwavering commitment to the liberal arts; to interdisciplinary education; to diversity, equity, inclusion and accessibility; and to supporting faculty and staff to help our students accomplish their best and most meaningful work.
Website: Dean's Office
---
Karen Neely Faryniak '86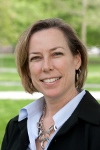 Chief of Staff and Secretary of the College
faryniak@dickinson.edu
Phone: 717-245-1323
Office: West College (Old West)
Karen Neely Faryniak began her duties in the Office of the President in August 2010. As chief of staff and secretary of the college, she works with the president of the college to further institutional goals, serves as the main liaison to the Board of Trustees and oversees the operation of the Office of the President. Having worked at the college since 1986, Faryniak has served in a number of roles, including those in alumni relations, major gifts, reunion giving and annual giving. Prior to her work in the Office of the President, she served as the associate vice president for enrollment and communications, where she oversaw media relations, publications, Dickinson Magazine, the college's Web presence, photography and videography. She graduated from Dickinson with a bachelor's degree in psychology.
Website: Board of Trustees, Office of the President
---
Jill M. Forrester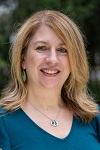 Chief Information Officer and VP of Information and Technology Services
forrestj@dickinson.edu
Phone: 717-245-1669
Office: South College
Jill Forrester began her duties as interim chief information officer and interim vice president for information services in September 2021 and became the chief information officer and vice president of information and technology services in March 2022. She oversees all areas of information technology services, including academic technology, enterprise systems, user services and infrastructure systems. Her team works with the entire Dickinson community to provide information technology services that meet the evolving needs of today's students, faculty and staff. Jill has worked at Dickinson since 2002 in roles ranging from associate director in admissions to associate vice president for information services and director of enterprise systems. She holds a master's degree in mathematical sciences with a specialization in operations research from Clemson University. Additionally, she is a graduate of the Harvard Institute for Management and Leadership in Education.
Website: Information Services
---
Debra F. Hargrove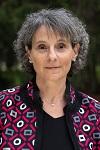 Vice President for Human Resource Services
hargrove@dickinson.edu
Phone: 717-245-1901
Office: 55 N. West St.
Debra Hargrove joined Dickinson as associate vice president for Human Resource Services in 2015 and became vice president for Human Resource Services in October 2021. Hargrove's department is responsible for developing and managing all programs and policies pertaining to Human Resource Services, including training and development, organizational development, recruitment and staffing, performance management, employee relations, compensation and benefits, human resource information systems and workers' compensation. Her previous leadership positions include vice president of human resources and professional development at Hill College in Hillsboro, Texas, and director of human resources at Wilson College in Chambersburg, Pa. She holds a bachelor's degree in psychology-based human relations from Connecticut College and a master's degree in human-resource management from Webster University.
Website: Human Resource Services
---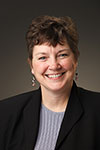 Connie McNamara
Vice President for Marketing and Communications
mcnamarc@dickinson.edu
Phone: 717-245-1813
Office: 50 Mooreland
Connie McNamara leads the marketing and communications team that works to enhance the national and global reputation of Dickinson as a world class liberal-arts college. She provides strategic communications advice to senior leadership throughout the college. McNamara joined Dickinson as the executive director of marketing and communications in October 2012. Her team tells the story of Dickinson across online, print and multimedia channels. She oversees the website, Dickinson magazine, communications to prospective students and parents and to alumni, as well as outreach to media. McNamara holds bachelor's degrees of history and journalism from Indiana University of Pennsylvania. Previous leadership positions include vice president of communications for Hershey Trust Company, Milton Hershey School and executive director of The Pennsylvania Newspaper Association Foundation.
Website: Marketing and Communications, Bookstore
---
Carlo Robustelli
Vice President for College Advancement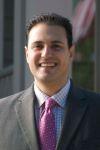 robustec@dickinson.edu
Phone: 717-245-1058
Office: 50 Mooreland

Carlo Robustelli has served as vice president for college advancement at Dickinson since 2020 where he has been responsible for building the relationships and securing the philanthropic resources needed to move the college forward. Carlo is responsible for strategic leadership and oversight for all areas of college advancement, including alumni and parent engagement, leadership giving, planned giving, research and corporate, government and foundation support. Carlo is a first-generation college student from upstate New York. He graduated from the University of North Carolina at Chapel Hill where he studied philosophy and political science. Carlo has spent most of the last 20 years working in philanthropy at institutions including Durham Technical Community College, Illinois Wesleyan University and Illinois State University (WGLT Public Radio). Carlo has worked his way into college advancement leadership with roles in the annual fund, foundation and government relations, and major/principal giving programs. Higher education was a huge difference-maker in his life, and he cherishes being able to create ladders of opportunity and portals of purpose in learning institutions.
Website: College Advancement
---
George Stroud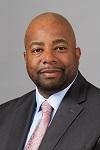 Vice President for Student Life and Dean of Students
stroudg@dickinson.edu
Phone: 717-245-1639
Office: Holland Union Building
George Stroud joined the Dickinson community in July 2018 as vice president of student life and dean of students. With 25 years of higher education experience, Stroud oversees Residence Life & Housing, Athletics, Department of Public Safety, Women's & Gender Resource Center, LGBTQ Services, Student Leadership & Campus Engagement, Intramurals & Recreation, Popel Shaw Center for Race & Ethnicity, Wellness Center, Spirituality, Service & Social Justice, the Milton B. Asbell Center for Jewish Life, the Prevention, Education & Advocacy Center and Student Conduct. Most recently, Stroud was assistant vice president for student life at Cabrini University, where he was a member of the president's cabinet and served on the Student Engagement Committee of the Board of Trustees. He was responsible for leading residence life, student diversity initiatives, dining services, public safety, health services and counseling services. He has previously served as assistant director for staff supervision, recruitment and training for residence life at the University of Pittsburgh, assistant director at the office of minority student affairs/cultural diversity at Slippery Rock University and as counselor for Carnegie Mellon's Action Project at Carnegie Mellon University. Stroud has a doctorate in higher education administration from Widener University and a master's degree in student personnel from Slippery Rock University.
Website: Student Life
---
David Walker


Vice President for Finance and Administration
walkerd@dickinson.edu
Phone: 717-245-1943
Office: West College (Old West)
David Walker rejoined the senior leadership team as vice president for finance & administration in July 2022. Walker served Dickinson as controller from 1999-2004 and as associate vice president and associate treasurer from 2004-2011. From 2011 until his return to Dickinson he was the vice president for finance and planning at Messiah University. David is a Certified Public Accountant whose expertise includes institutional strategic planning, fiscal planning, financial and tax reporting, investment strategy, budget and debt management, financial systems and data analysis, financial aid strategy development and revenue diversification opportunities. He earned a bachelor's degree in accounting from Franklin & Marshall College and a master's degree in finance from The Kelley School of Business at Indiana University. He also attended the U.S. Military Academy at West Point. In his role at Dickinson, he oversees all areas of finance and campus operations, including Facilities Management, Dining Services, Financial Operations, Conferences and Special Events, Mail Center and Children's Center.
Website: Financial Operations, Facilities Management, Dining Services, Conferences and Special Events, The Children's Center, Mail Center