Young Alumni Trustee Overview
At its spring 2011 meeting, the Board of Trustees of Dickinson College voted to designate two new, distinctive positions on the board specifically for graduating seniors as they make the transition from students to alumni. The Young Alumni Trustee position brings a unique voice to board discussions and meetings, as well as assists the board in developing open and meaningful connections with the student body. Most importantly, the Young Alumni Trustee provides the full board with a current perspective that benefits the genesis and refinement of policies that enhance and support the mission of the college.
To apply for the Young Alumni Trustee position, one must complete the online application and submit two letters of recommendation. Successful candidates will interview with the on-campus selection committee and ultimately, finalists will meet with the Committee on Trustees, a committee of the Board of Trustees whose members select and put forward one name to the full board for election. Once elected, the name of the new Young Alumni Trustee will remain confidential until the official announcement during the Commencement ceremony.
Trusteeship at Dickinson College will richly reward you, should you apply and be elected to serve. The Young Alumni Trustee position is a once in a lifetime opportunity to serve on a governing body composed of industry experts, CEOs, entrepreneurs and scholars, to ensure the ongoing success of the liberal arts and affect the lives of generations of future Dickinsonians.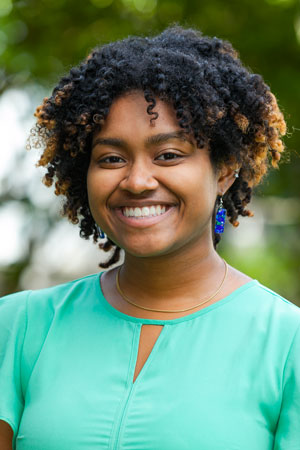 Tonian C. A. Ortega
Class of 2018
Hometown: Atlanta, GA
Major: International Business & Management, Policy Management
What is a treasured Dickinson memory? This is a tough question. My most treasured memory was probably serving as the Spirit Chair for MOB and organizing MOB the Campus! I remember sitting in the Mary Dickinson Room planning each event and going out to buy the prizes. Though it took us about a month to plan and market the event, everyone on campus loved it. I think the best part was when people asked me about the dates for the following year.
Why did you apply for the YAT position?I felt it was a natural progression towards serving the college. I was prepared and capable of thinking critically and strategically about higher education and Dickinson's position in the industry. Having been involved with Admissions, Advancement, and MOB, I knew every perspective of the Dickinson experience whether it was for a prospective student, current student or alumni. I saw the Young Alumni Trustee position as an opportunity to vocalize our strengths while making sure that we took advantage of our areas of opportunity to sustain the college. I wanted to be able to have a lasting impact on the college and be surrounded by others who shared my passion for the college.
What does it mean to you to serve as a YAT? It's a humbling experience to have been selected as the Class of 2018's Young Alumni Trustee. Being chosen out of 26 peers to serve on Dickinson's governance board speaks a lot to the culture of the campus in terms of the value granted towards student's voice. The YAT position is not only a chance for me to bring a fresh perspective to the board but also an opportunity to lead the college towards longevity and increase the value to all stakeholders in the Dickinson community. I enjoyed my four years at Dickinson and I would like other students to do so as well.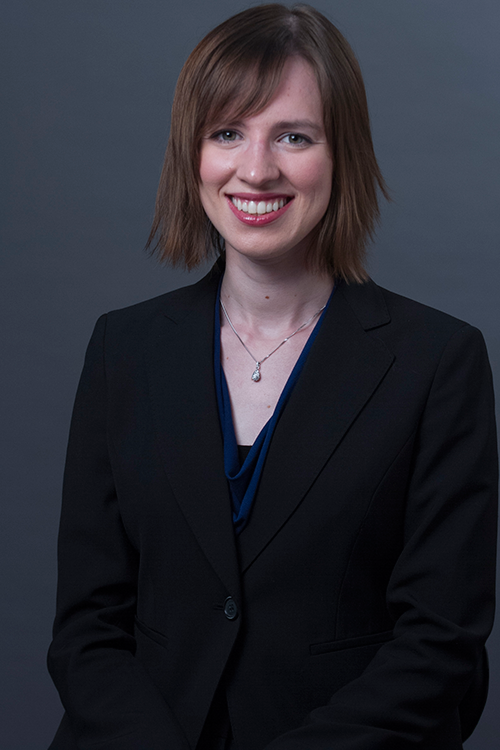 Kayla Muirhead
Class of 2015
Hometown: Baltimore
Major: Biology and Health Studies Certificate
Treasured Dickinson memory: There are many moments during my Dickinson career that changed my life. As a liberal arts student, I could never be asked to choose just one. My treasured academic memory is taking Professor Boback's evolution class freshman year. He was the first of many professors in the department that inspired me to pursue a career in biology. My treasured non-academic memory is participating in a service trip to Alabama. It was on that trip that I discovered the most about myself and unintentionally shaped my remaining time at Dickinson.
Why did you apply for the Young Alumni Trustee position: I applied because I want future generations of Dickinsonians to have the same type of wonderful experiences and opportunities that I have had. I felt as though I had the skill set and network to ask challenging questions and actively participate in the most pertinent discussions facing the Dickinson community.
What does it mean to you to serve as a Young Alumni Trustee: Serving as a Young Alumni Trustee is an incredibly rewarding experience. Dickinson has given me so much in the past four years and it feels amazing to give back. Serving in this role means asking questions of yourself and your peers. It means discussing current and future issues facing the college and putting Dickinson as your primary non-profit interest for your two-year term and ideally, for the rest of your life.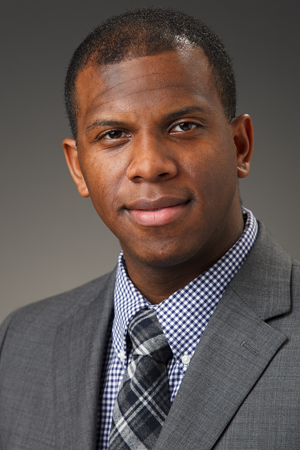 Darrell Pacheco
Class of 2012
Hometown: Bethlehem, PA
Major: Political Science
Why did you apply for the Young Alumni Trustee position: I wanted to get active right away as an engaged alumni, in a meaningful way. My Dickinson educational experience, the administrators and professors that I've built lasting friendships with, and my peers left an indelible mark on me. The Young Alumni Trustee position was a way to give back to the college community and would allow me to add value to the college.
What does it mean to you to serve as a Young Alumni Trustee: It meant being a part of something bigger than myself. Serving on the board as the Young Alumni Trustee deepened my affinity and connection to the college. While serving on the board, I spent quite some time thinking about the college and learning about the various internal and external pressures facing the institution. That mindset isn't something than can be turned off easily.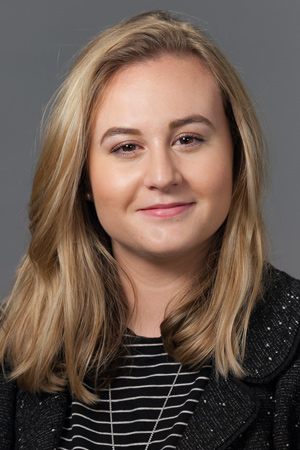 Savanna Riley
Class of 2017
Hometown: Sydney, Australia
Major: Political Science and Security Studies Certificate
What is a treasured Dickinson memory? My most treasured memory is sophomore spring. I took four classes in four separate departments - African Government & Politics, French Communication in Francophone Contexts, Criminal Procedure and Dealing with Data: Social Problems/Policy - and throughout the semester, I found incredible connections between all four classes and fields that shaped not only the rest of my degree, but helped define my plan beyond Dickinson. The liberal arts is designed for these connections and I chose Dickinson because I wanted to spend four years living at the nexus of all of my interests, but I was not expecting this so early in my college career. Aside from the classroom, I will forever treasure fall days on the academic quad, sitting in an Adirondack chair, watching the world of Dickinson go by.
Why did you apply for the YAT position? I applied for the Young Alumni Trustee position because I felt that it was the perfect extension of my service to Dickinson. During my tenure, I relished in the opportunity to be a part of our shared governance structure through Student Senate, as I learned the value of mentorship, the benefits of integrated decision-making and the importance of gathering all voices when addressing our community's challenges and progress. After four years on campus, I was ready to leave and utilize my education in the real world, however I wanted to stay connected as an alumna and saw the Young Alumni Trustee position as a way to so.
What does it mean to you to serve as a YAT? To serve as a YAT, to me, means to act as a conduit between students, campus leaders and the Board of Trustees. It is imperative that the Board hears from as many voices as possible, so that we can make informed choices and this position lies at the nexus of these groups. The Board is charged with ensuring the College's forward progression and longevity, and as a recent graduate, the Young Alumni Trustee is able to identify with students while communicating these ideas and concerns to this body. This position is an incredible opportunity for service leadership and professional growth and I am honored to serve as the class of 2017 representative.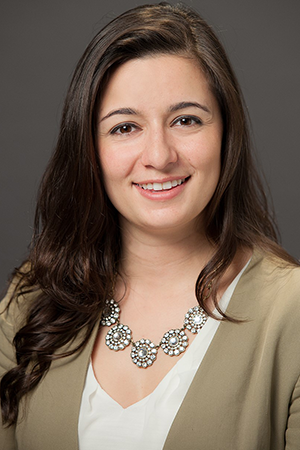 Margot Cardamone
Class of 2014
Hometown: Mill Valley, California
Major:History and Italian Studies
Treasured Dickinson memory: My most treasured Dickinson memory is the first moment I stepped on to campus. I am from California and my parents had the brilliant idea of bringing me to campus in February in order to scare me away from the East Coast. What they did not know is that Dickinson in February looks like a snow globe. My first view of campus was through the High Street Dickinson arch looking on to the academic quad. My parents were rambling on about the distance from home and how cold it was but the second we entered the academic quad we were silenced by the beauty and power of the campus and the realization that this is where I would spend my next four years.
Why did you apply for the Young Alumni Trustee position: As my senior year was drawing to a close, I was frantically searching for ways to stay connected to Dickinson. I felt what I was doing for the college as a student did not match what Dickinson gave me and I wanted to contribute to furthering the mission of the college as an alumna. I loved the time I spent on campus and wanted to participate in moving Dickinson forward. One of the most unique aspects of Dickinson is our shared governance model. Since graduating, I have realized there are not other liberal arts schools who look to faculty for policy decisions and who seek out opinions of the students before implementing changes. The YAT position is a prime example of Dickinson's dedication to shared governance and desire to represent the entire college community when making decisions and I wanted to continue being a part of that model.
What does it mean to you to serve as a Young Alumni Trustee: It is an honor to serve as the Young Alumni Trustee for the class of 2014. Serving with the dedicated Dickinsonians on the Board of Trustees has exposed me to facets of Dickinson I knew nothing about and allowed me to contribute to the betterment of the college. Each member of the board brings a unique Dickinson perspective and, in true Dickinson form, genuinely seeks out the perspective of others in order to refine their opinions. As a result, our sessions feel more like a seminar than a meeting. I eagerly await board weekends and will miss the meaningful and engaging conversations when my commitment is fulfilled.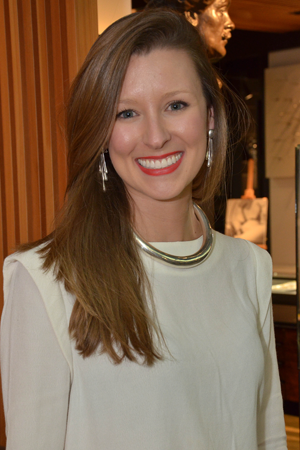 Laura Wilson
Class of 2011
Hometown: Barrington, New Jersey
Major: Art History and Spanish
Treasured Dickinson memory: The long-standing tradition of signing in and signing out of Old West upon entering as a student and leaving as a proud graduate.
Why did you apply for the Young Alumni Trustee position: I was always involved with many groups on campus including Student Life, America Reads, Phoenix, Wheel & Chain Society and Admissions so when I graduated I really wanted to continue giving back. I felt that through my relationships on campus, I had my finger on the pulse of a lot of what was happening on campus, so I could serve well as the Young Alumni Trustee—working to voice what students felt was thriving and what could further evolve.
What does it mean to you to serve as a Young Alumni Trustee: Being the first graduate afforded the opportunity to take on this role was a huge honor. The trustees dedicate an immense amount of time and resources to ensure that Dickinson is a sustainable and prosperous environment for the very unique students who choose it. Having the opportunity to witness the Board at work was fascinating and only inspired me to continue giving back to Dickinson in every way possible. On another level, the development of this role clearly communicated to the student body that the Board of Trustees cares deeply and wants feedback and insights from the students themselves. Being the Young Alumni Trustee empowered me to influence the thinking of my peers, informing them of the exciting new directions of the institution and inspiring them to continue giving back to Dickinson. Creating the Young Alumni Trustee position was a very innovative move on the Board's part and a role that I foresee existing for a very long time to come. I encourage any student with a passion for what Dickinson is and what Dickinson does to apply for the Young Alumni Trustee role!
Ethan Andrews
Class of 2016
Hometown: Yarmouth, Maine
Major: Economics
What is a treasured Dickinson memory? The moments that stand out most vividly in my Dickinson experience are quiet ones. In the midst of the hustle and bustle of college life, it was when I could sit alone in an Adirondack chair on the academic quad that I felt most at peace with my place at Dickinson. A good book and a few curious squirrels were always welcome.
Why did you apply for the YAT position?I had the pleasure of serving on the Strategic Planning Committee as a senior, and I saw the YAT position as an exciting extension of that role. So I went for it. I have always admired the values and ethical commitments of Dickinson, but I felt (and continue to feel) that there is work to do to realize that institutional vision. In other words, Dickinson can do better, and I want to help guide that maturation.
What does it mean to you to serve as a YAT? I feel very lucky to have this opportunity. There were so many great candidates for the position, so I have to believe there was at least some luck involved. Considering this, I am going to approach these two years with equal parts seriousness and levity. If this is the last Board I'm on, I want to make the most of it!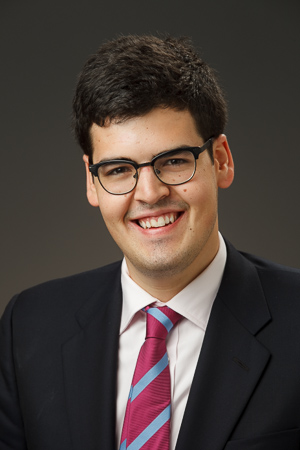 Andrew Chesley
Class of 2013
Hometown: Winnetka, IL
Major: Mathematics and Economics
Treasured Dickinson memory: Every memory from Mock Trial is treasured. To include something academic, I'd have to add that my time in Topology with Professor Richeson was one of the most important experiences I had at Dickinson.
Why did you apply for the Young Alumni Trustee position: It was a logical next step for my service to the college. I had done work on Student Senate during my time at school and also served on the Presidential Search Committee that selected President Roseman. Having the chance to work with her and the trustees I had gotten to know on the Search Committee excited me. More importantly, though, the Search Committee work made me appreciate the challenge and opportunity of working for the college at the high-level view of the Board.
What does it mean to you to serve as a Young Alumni Trustee: It felt like I was giving back to the College in a meaningful way beyond my financial contributions.