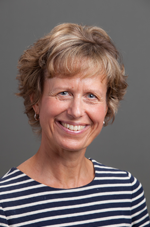 Facilities Management provides facilities-related services to the greater Dickinson community in support of the college's programs, its mission and its vision. The department is committed to the strategic deployment of resources with the goal of affording safe, clean, functional, efficient, environmentally sustainable and aesthetically pleasing facilities to the greater college community.
The range of services performed by the department is diverse, and includes Landscaping, Housekeeping, Mechanical and Structural Repairs, Construction Management, Energy Management and Interior Design.
All requests, concerns or ideas about facilities maintenance are welcome. Please visit our FAQ page for more information.
Please place all non-emergency requests through the Service Response link above. For emergency requests during office hours, please contact the Facilities Management main office at X1212. For after-hours emergency service, call the Department of Public Safety at x 1349.