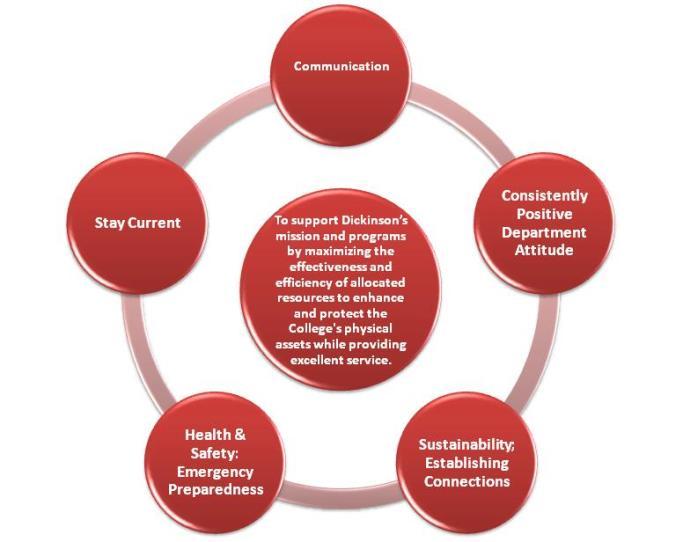 Department Mission:

To support Dickinson's mission and programs by maximizing the effectiveness and efficiency of allocated resources to enhance and protect the College's physical assets while providing excellent service.

Department Goals:

To improve department communication at all levels – both within and outside the department.

To develop a consistently positive department attitude of confidence, respect, civility, caring and good humor.

To continue to embrace Dickinson's sustainability movement with the specific objectives of improving the environment, establishing connections with academic programs and conserving funds and resources.

To improve departmental health and safety initiatives and emergency preparedness protocols.

To stay current with industry innovations and technology to continually achieve superlative efficiency and functionality.