Phyllis Joan Miller Memorial Field
Completed: October 2012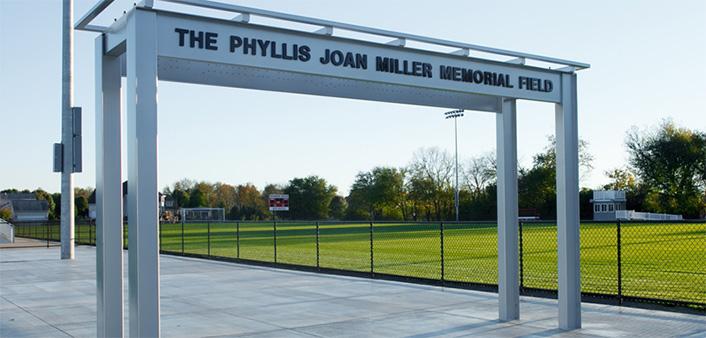 Located at Dickinson Park, the Phyllis Joan Miller Memorial Field is the new home of the men's and women's varsity soccer teams.
Features
Features include:
a new state-of-the-art, natural-grass field
500 spectator bleacher seats
energy-efficient lights
a new scoreboard
and team shelters.
The main field of the new complex is enclosed by fencing with a gated entry. This enables the college to sell tickets to games, which is required to host NCAA tournaments.
"Having such a nice facility makes us feel like we have a lot more to play for and that we need to meet higher expectations."
—Derek Kachadurian '14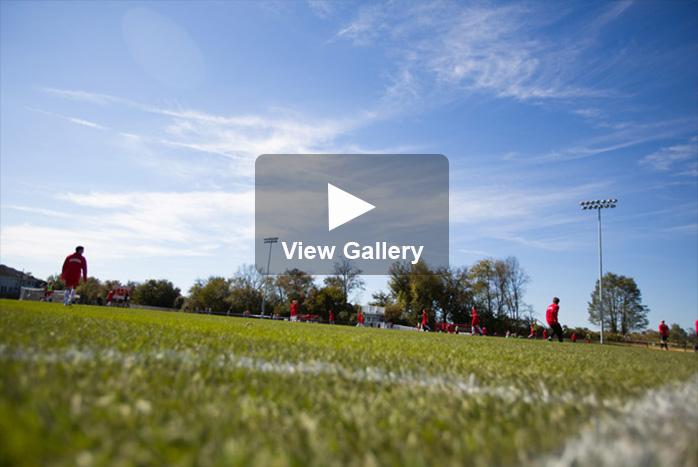 Design Team
Architect: SGS Architects - Engineers, Inc.
Landscape Architect: Andropogon Associates
Civil Engineer: Centerpoint Engineering