Kline Center Expansion
Completed: Summer 2014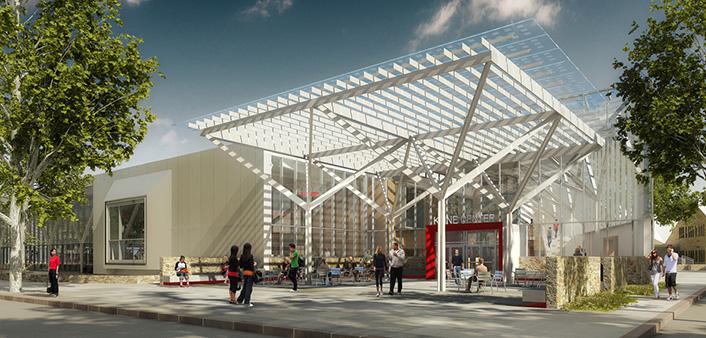 The Kline Center expansion provides additional space and resources for Dickinson's varsity athletes and all students. The addition of five regulation-sized squash courts has enabled the college to launch intramural, club and varsity squash teams.
Features
The expanded facility includes:
a new, larger fitness center
a five-court squash center
a café
and an outdoor sport court.
The expansion project has made the Kline Fitness Center a destination space on campus not only for athletics but also for social interaction and collaborative study outside of the classroom. To this end, the project added indoor and outdoor gathering spaces, a new café and a new main entrance that raises the building's prominence on campus and connects it to the Dickinson Walk.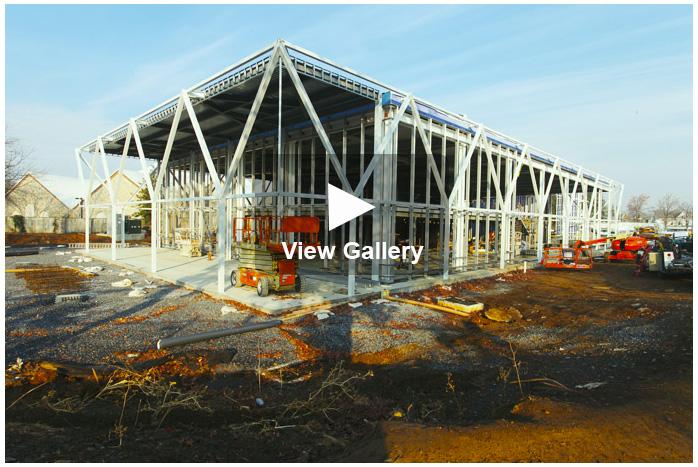 Design Team
Architect: Cannon Design
Landscape Architect: Andropogon Associates
Structural Engineer: Cannon Design
Civil Engineer: Centerpoint Engineering
Mechanical Engineer: Barton Associates