Durden Athletic Training Center
Completed: January 2014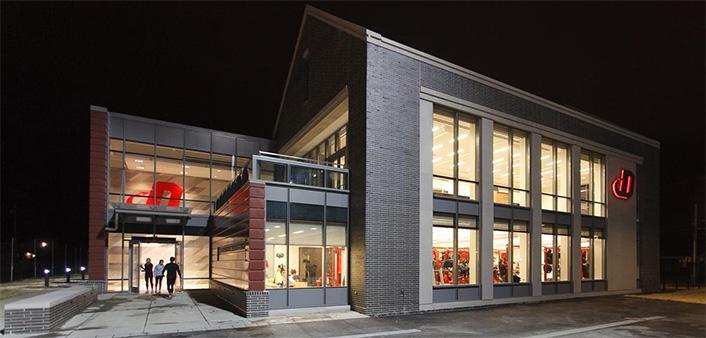 Thanks to a $6 million gift from Samuel G. Rose '58 and Julie Walters, a new two-story, 22,000-square-foot athletics-training center replaced the 1960s-era locker rooms at Dickinson's recently renovated Biddle Field. The new facility is named the Durden Athletic Training Center to honor the tenure of former president William G. Durden '71 and his wife, Dr. Elke Durden.
Features
The new Durden Center includes:
separate locker rooms for men's and women's lacrosse, football, field hockey, coaches, officials and visiting teams
a strength-training and free-weight room
sports-medicine facilities
a laundry and equipment room
a team-meeting/event room with a viewing platform overlooking Biddle Field
and an exhibition area to honor Dickinson athletics.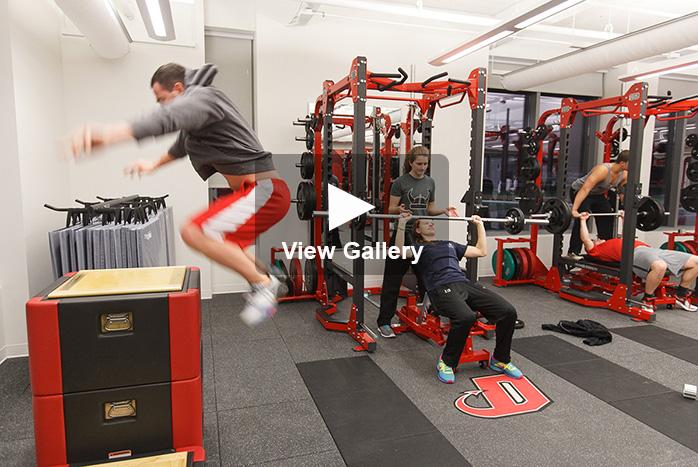 "The new athletics training center offers the size, equipment and accessibility that is capable of transforming our athletes from really good to great and our programs from successful to legendary."
—Suleiman Sudah '15, all-conference lacrosse player
Design Team
Architect: Gensler
Landscape Architect: Andropogon Associates
Structural Engineer: Thornton Thomasetti
Civil Engineer: Centerpoint Engineering
Mechanical Engineer: Global Engineering Solutions