February

Continuing Exhibitions
Through Feb. 12: Rachel Eng: Yet Unseen
Goodyear Gallery, Goodyear Building (Cedar Street entrance)
Gallery hours: Tuesday-Friday, 3-5 p.m.; Saturday, 2-5 p.m.
Using multiple materials, Visiting Assistant Professor of Art in Ceramics Rachel Eng highlights the ephemeral and immortal qualities of clay. Her work considers aspects of the controlled and unpredictable in relation to our changing environment.
Through Oct. 7: Käthe Kollwitz: The Bauernkrieg/Peasant War Cycle
The Trout Gallery, Weiss Center for the Arts
Gallery hours: Monday-Saturday, 10 a.m.-4 p.m.
From 1903 to 1908, Käthe Kollwitz produced Baurenkrieg (Peasant War), a seven-print series that reveals the brutal treatment of peasants in 16th-century Germany, their rise to revolution and battle and their subsequent humiliation and death. Although based on historic events, the series anticipates tragedies that soon took shape across Europe. This exhibition is curated by German major Courtney Rogers '17.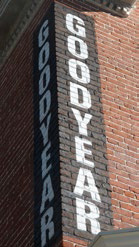 Friday, Feb. 3, 5-7 p.m.
Arts Collective Juried Exhibition
Goodyear Studios, second-floor project space
This juried exhibition, presented by the Arts Collective, highlights works submitted by students and selected by an outside juror.
Learn more
Friday, Feb. 10, 7 p.m.
The Cecilia Ensemble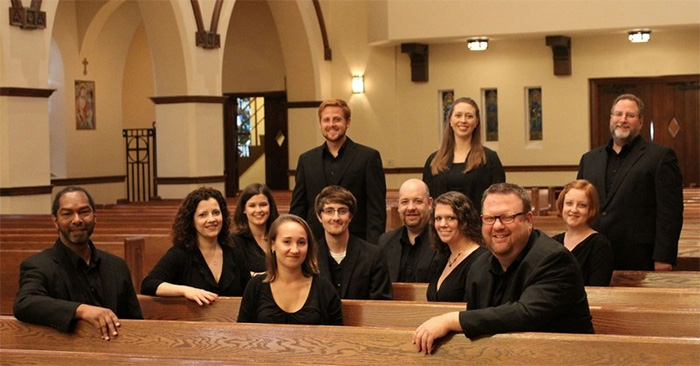 Rubendall Recital Hall, Weiss Center for the Arts
Based in Augusta, Ga., The Cecilia Ensemble is hailed for its precise intonation, expressive nuance, sensitive interpretation and commitment to historically informed performance. Its repertoire includes American sacred music and music of the English and Italian Renaissance and the Eastern Orthodox Church. The ensemble includes baritone David Cochrane, a 2014 graduate of Dickinson's music program.
Learn more
Sunday, Feb. 19, 4 p.m.
Prokofiev, Penderecki and Brahms: Chamber Music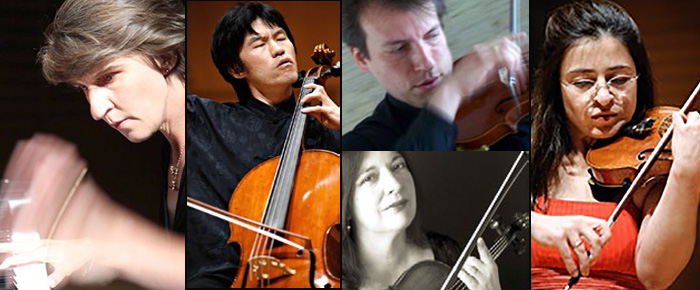 Rubendall Recial Hall, Weiss Center for the Arts
Blanka Bednarz (violinist, faculty), Peter Sirotin (concertmaster of Harrisburg Symphony Orchestra, Mendelssohn Piano Trio), Jennifer Blyth (pianist, faculty), Leslie Harlow (violist, featured on Bargemusic series and director of the Beethoven Festival Park City), Russell Harlow (formerly associate principal clarinetist of Utah Symphony, Bargemusic series), and Cheung Chau (cellist/conductor, director of orchestras at Utah Valley University and Sinfonietta Polonia) join forces to present Prokofiev's Overture on Hebrew Themes, Penderecki's Clarinet Quartet and Brahms' Clarinet Quintet. A string/wind master class will be held (time and date TBA).
Feb. 21-March 10
Opening Reception: Tuesday, Feb. 21, 5:30-7 p.m.; Artist's Talk, 6 p.m.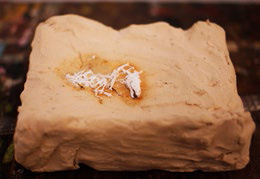 Joelle Cicak: Murmuration
Goodyear Gallery, Goodyear Building (Cedar Street entrance)
Gallery hours: Tuesday-Friday, 3-5 p.m.; Saturday, 2-5 p.m.
Joelle Cicak, the Department of Art & Art History's post-bac artist-in-residence for 2016-17, will exhibit pieces that include sculptural ceramics and works on paper.
Learn more
Thursday, Feb. 23, 7 p.m.
The Body Is Not an Apology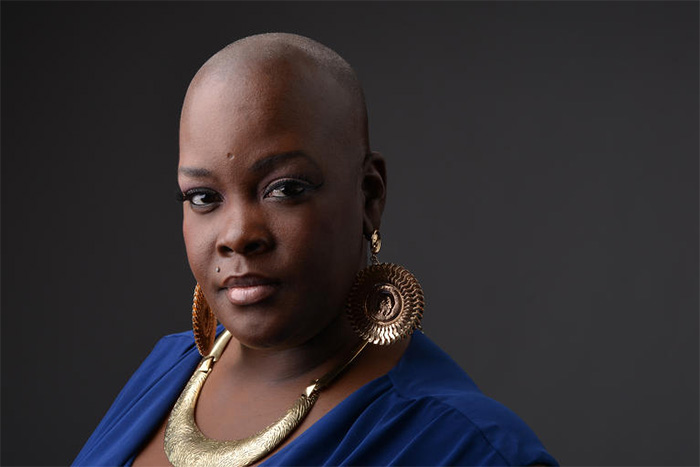 Anita Tuvin Schlechter Auditorium
This performance by author/poet Sonya Renee Taylor uses popular education, performance poetry and media examples to introduce participants to the concepts of body terrorism and radical self-love.
Learn more
Friday, Feb. 24, 8 p.m.
Saturday, Feb. 25, 8 p.m.
Monday, Feb. 27, 8 p.m.
Tuesday, Feb. 28, 8 p.m.
Next to Normal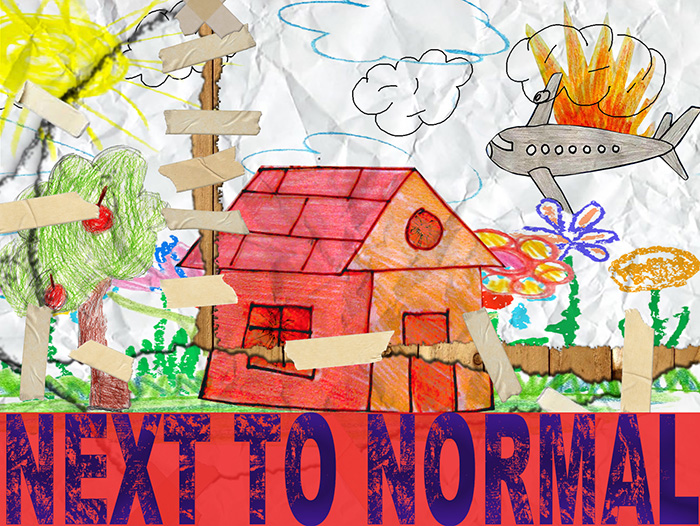 Mathers Theatre, Holland Union Building
$7, or $5 with student ID.
Winner of three Tony awards and a Pulitzer Prize, Next to Normal (music by Tom Kitt, book/lyrics by Brian Yorkey, directed by Karen Kirkham) was hailed by the Pulitzer board as "a powerful rock musical that grapples with mental illness in a suburban family and expands the scope of subject matter for musicals." Deeply moving, Next to Normal addresses a mother's struggles with bipolar disorder with compassion, sympathy and heart.
Learn more
All events are open to the public and are free, unless otherwise noted. Events listed in the Calendar of Arts are subject to change. Please contact the appropriate department prior to an event to confirm that it will take place as listed.