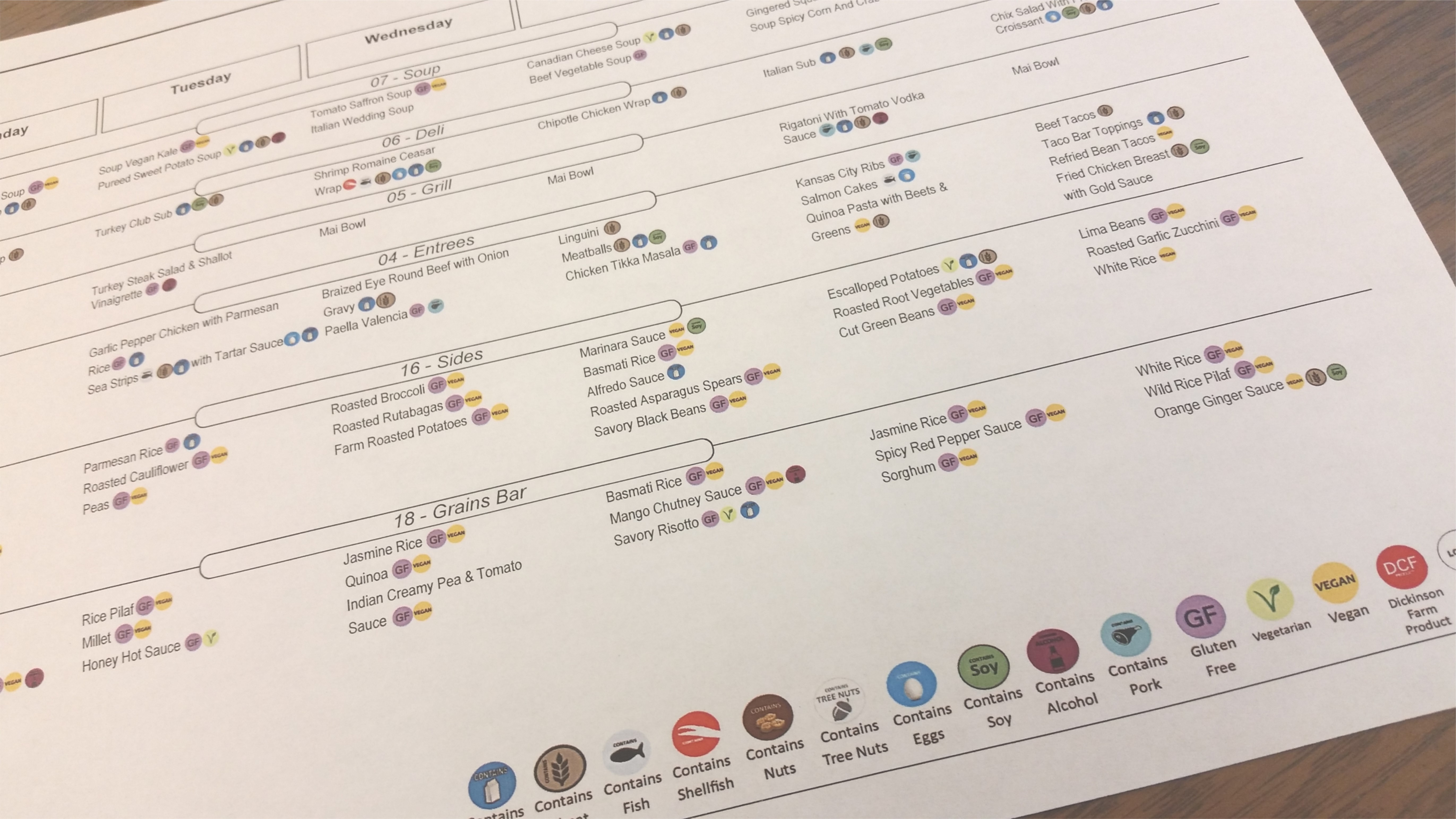 Dickinson College Dining Services makes arrangements for any member of the campus community with special dietary needs. Students with dietary and allergen concerns should contact the Office of Disability Services (ODS) to determine what special accommodations are available through dining services. The ODS will contact management to ensure we know how to be helpful. Our accommodations include, but are not limited to daily availability of kosher, vegetarian, vegan and gluten-free items, personalized menu planning and individual meals prepared by our chefs. In addition, Kosher items can be found in the Dining Hall at The KOVE.
Please note, Dickinson College Dining Services staff are trained to identify the "Top 8 Food Allergens" as identified by the FDA: wheat, soy, milk, eggs, peanuts, tree nuts, fish, and shellfish. We do our best to provide you with information about the content of foods containing these ingredients.
However, no allergen or nutritional information we provide should ever be considered a guarantee. Because of the number of meals served, the number of items used each day, along with food product changes from manufacturers and potential cross-contact during food preparation or of self-service items, the College cannot guarantee that every allergen in the food served will be properly identified and labeled. Diners concerned with food allergies must be aware of this risk. Dickinson College Dining Services does not assume any liability for adverse reactions to food consumed or items one may come in contact with while eating at any Dickinson College dining facility or catered event.
We encourage all guests with food allergies, intolerances, sensitivities, or special dietary needs to contact dining services' management or the campus registered dietitian for assistance identifying specific recipe ingredients or with their personal dietary concerns.
Allergen & Traits Guide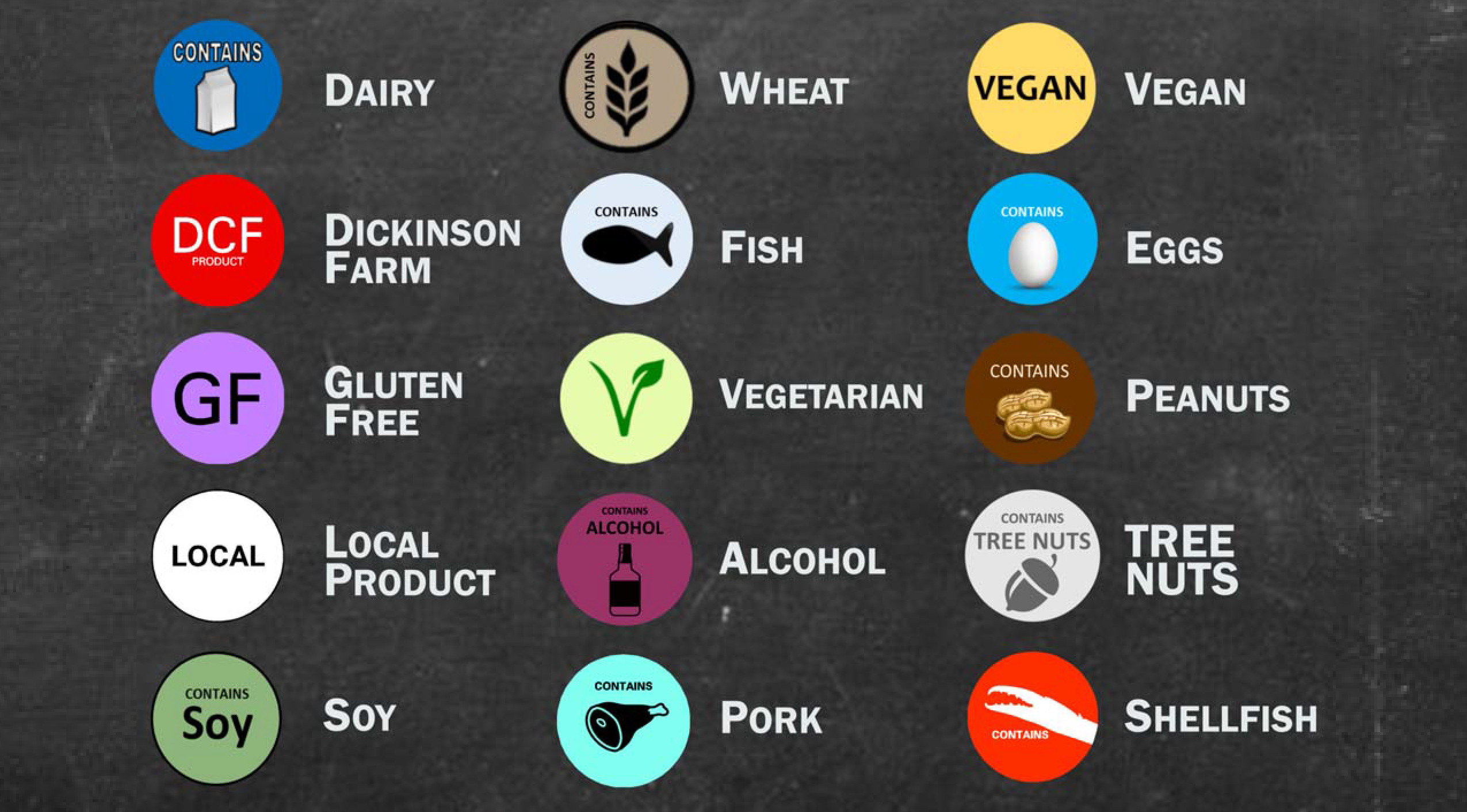 Allergens and traits are posted in our units to ensure guests can easily identify areas of concern. Click here for an Allergen & Traits Guide. In the Dining Hall, all items are marked with these icons to ensure guest safety. If you have questions or concerns, please contact the Dining Office at 717-245-1318. Someone from management would be happy to talk with you.