Yellow Bees (Older Toddler)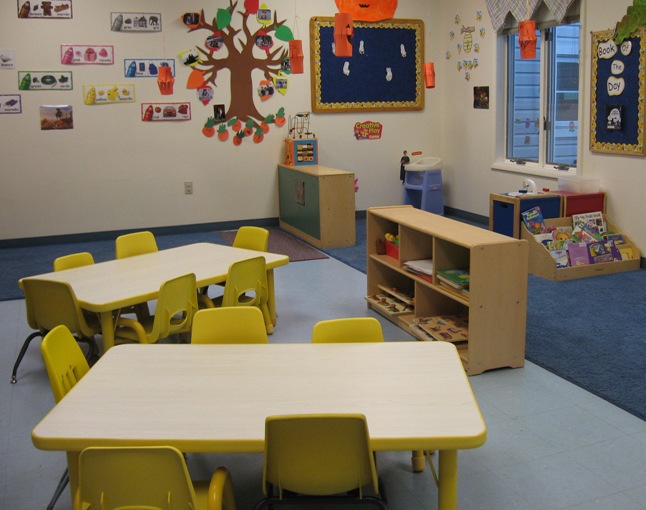 In the Yellow Honey Bee room, the teachers work closely with you to get to know your child. They spend a lot of time helping each child learn self-help and socialization skills while working to enhance their fine and large motor skills. The children will enjoy a safe and nurturing environment and benefit from individualized learning activities as well as spend time with peers singing, reading, doing fun activities and playing. We look forward to helping your toddler grow into a happy and healthy preschooler!
MEET YOUR TEACHERS!
Barb Willow:
I graduated from Boiling Springs High School. I have been married for thirty-one years. I have three wonderful children, two beautiful granddaughters and one handsome grandson. I love working with kids. They help you see the world differently. My belief is that children come first. I am looking forward to working with your children and exploring the world with them.
Michelle Smyers
I graduated from Penn State in 1995 with an Elementary Education degree. I have spent my adult career working in various special needs classrooms where I was privileged to work with children who have autism and Life Skills needs. I live in Carlisle with my husband, David and two teenage sons, Nathan and Benjamin. Much of my time is spent on the sidelines of soccer or rugby fields. When I'm not watching my boys play sports, I love to be hiking, traveling, reading, and spending time with family or friends. I am excited to be a part of the Yellow Bee Room, and really look forward to being able to see the world through the eyes of a toddler. These precious years go by so quickly and I consider it a privilege to experience these moments with your children.
Yellow Bees Daily Schedule

| | |
| --- | --- |
| 7:30-9:00 AM | Free Play |
| 9:00-9:30 AM | Potty Time |
| 9:30-10:00 AM | Snack |
| 10:00-11:00 AM | Outside Time |
| 11:00-11:15 AM | Potty Time |
| 11:30-12:15 | Lunch |
| 12:30-1:00 PM | Individual books on cot/Potty |
| 1:00-3:00 PM | Quiet Rest on Cots |
| 3:00-3:30 PM | Potty Time/Free Play |
| 3:30-4:00 PM | Snack |
| 4:00-5:30 PM | Outside/Big Room Free Play |