Emily Smith, English and Political Science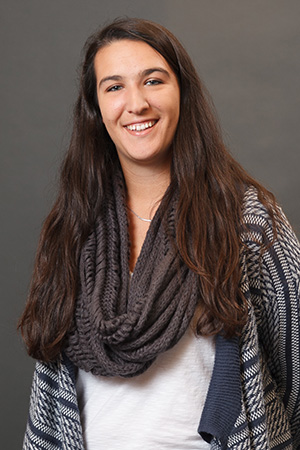 Emily Smith '16
Emily Smith is a senior English and Political Science major from Pittsburgh, PA. She came to Dickinson with an interest in sustainability, but knew that it would not be her sole academic focus. She made an effort to apply her two majors to sustainability topics and take electives in environmental studies. Through her interdisciplinary coursework, Emily came to see the importance of connecting social, economic, and environmental sustainability. During her time here, she felt disgruntled that many students who valued Dickinson's sustainability efforts in their college decisions did not seem to connect to sustainability once on campus. She believes that most Dickinson students are contributing to the sustainability of the community, even if they don't directly realize it.
In the summer of 2015, Emily interned at the Center for Sustainability Education. Her goal was to expand Dickinson's and CSE's outreach to reignite each student's passion for sustainability and advocate for a broader definition of sustainability on campus. With the help of the CSE staff and her fellow interns, she spearheaded the relaunch of the Eco-Reps program to reach new communities, and designed the Green Devil Advocates program to challenge all Dickinsonians to incorporate sustainability values into their lives.

She looks forward to participating in the Baird Colloquium as an opportunity to continue working toward these goals. She is excited to work with a wonderfully passionate group of people who will each bring a fresh perspective to the concept of sustainability.